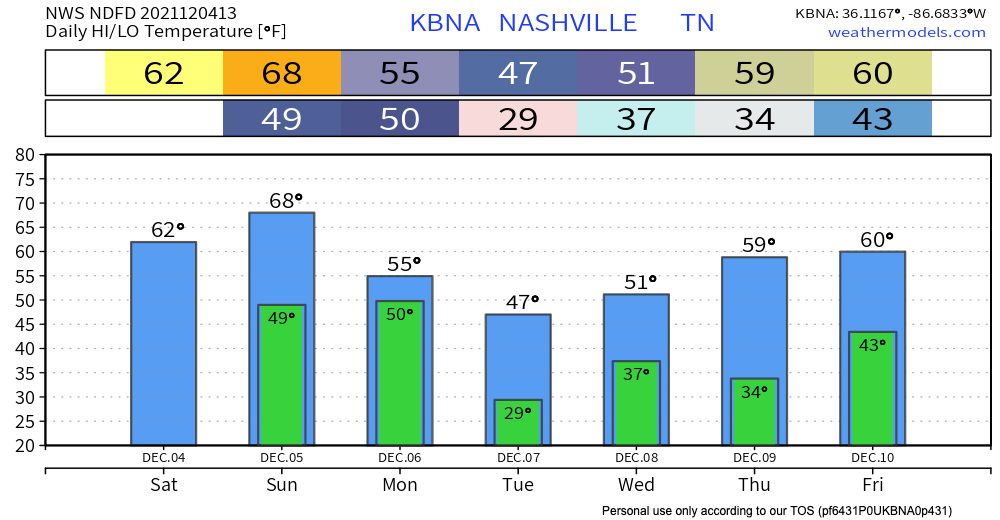 Nothing major happening this weekend. A warm front sunk south this morning and brought drizzle. We are now on the cold side. Temperatures have cooled down since yesterday.
Franklin Christmas Parade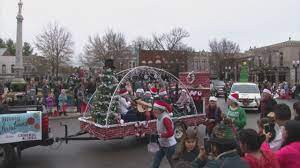 Starting at 2pm today, the annual Christmas Parade in Franklin will be happening. No major concerns.
They even cancelled the tornado siren test.
Sunday Leading into Next Week
Sunday the warm front will lift back north again, and cover us up, putting us on the warm side.
A few fast moving light showers may streak across us throughout the day.
Meanwhile, to our northwest, heavy rain will congeal into a squall line, and get here sometime Monday morning. ETA likely before 6 AM, but it could be earlier or later than that by a few hours.
Here it is on the HRRR model: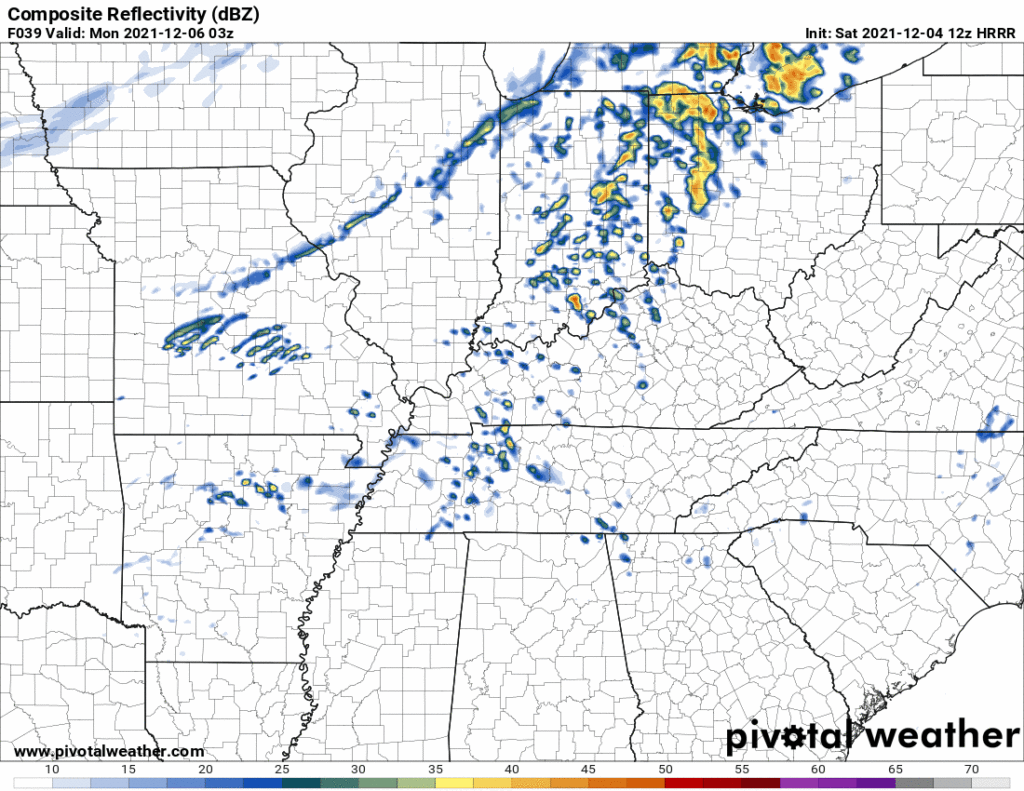 So, it looks a little hairy, doesn't it.
The Storm Prediction Center says the probability of a damaging straight line wind event within 25 miles of you is 5%: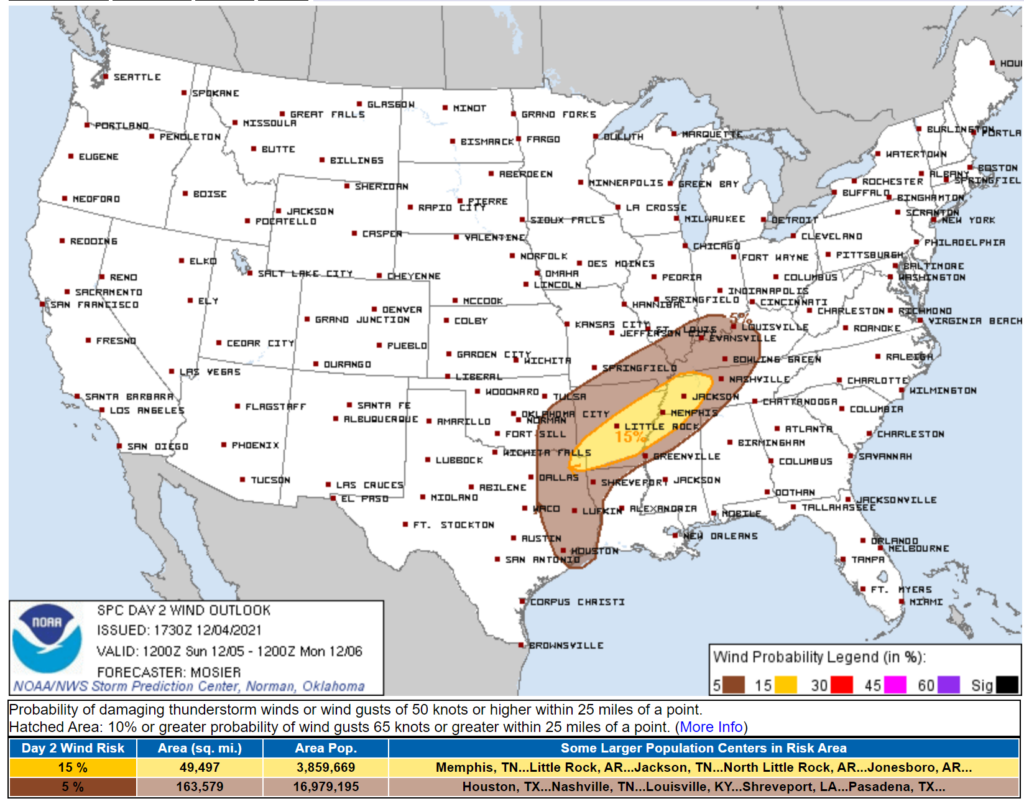 The probability of a tornado within 25 miles of you is 2%.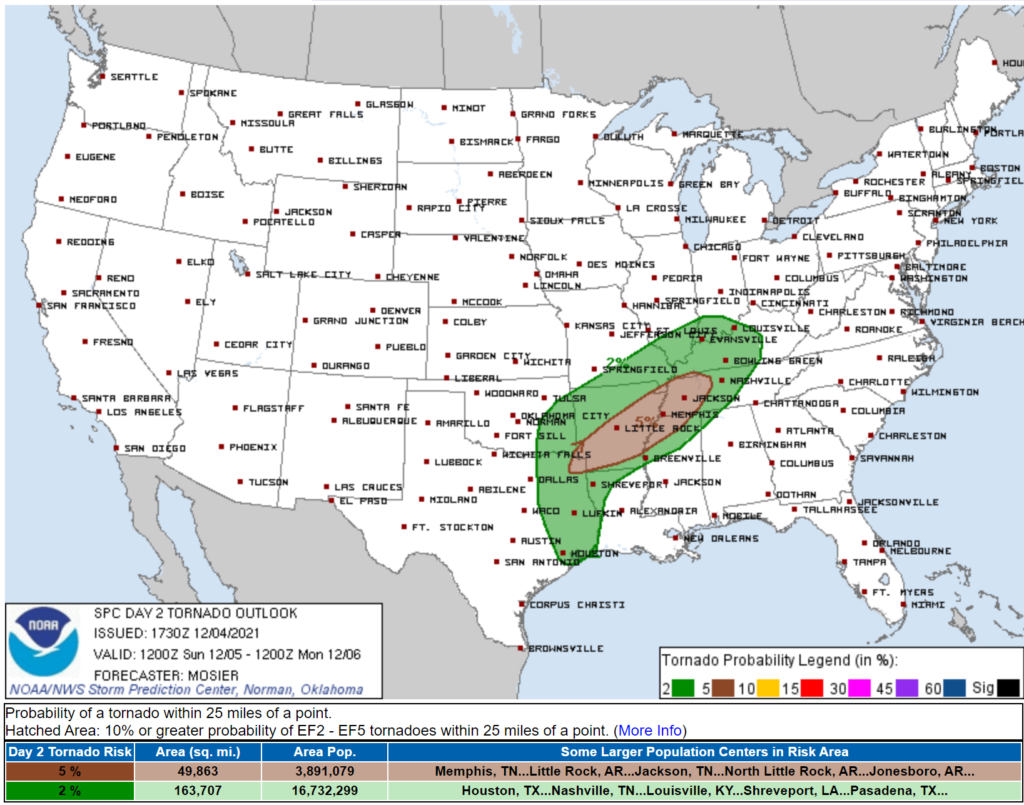 Now, let me say, I'm not that worried about tornadoes.
This system will have plenty of rotating winds, but if you don't have instability you can't make a tornado. Kinda like you can't make an omelet without someone turning on the stove. Both the HRRR model and Euro model think instability will go near zero, or to zero, right when the line comes in. That's great news!
That 2% tornado is there just in case we get just enough instability to make a tornado. These "QLCS" tornadoes are often small, short lived, and relatively low intensity.
Again, though, tornado looks very unlikely. I'm not worried about it right now but I will continue to review new model data in case anything changes.
This event has some potential to bring in damaging straight line winds. The kind that will wreck your umbrella.
Rain should be heavy, but, probably, below flood levels. 1″ to 1.5″ likely.
Stay tuned for more!