The story of the day is near-record highs in the mid 70s. We'll stay dry and sunny for today. We're in store for a pretty dramatic cool off tomorrow. Highs dip down into the mid 60s and stay that way for the weekend. The start of meteorological winter seems more like spring.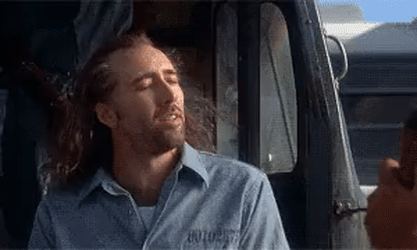 Let's Talk About Rain…
So, think of tomorrow as the grace period before the REAL rain starts. Lots more cloud coverage. Might could spit out some rain. A gloomy day overall.
We're more interested in Sunday night into Monday. Scattered rain showers are expected and a few thunderstorms possible. Severe T-storms aren't likely… not enough instability ("storm food"). Heavy downpours are the main concern. WPC has us straddling the "marginal" risk area for excessive rainfall as of now– 5%-10% risk of rainfall exceeding flash flood guidance within 25 miles of you. Still waiting on the HRRR to pick up this event, so here's the GFS: