We warm up into the 60's today, and will climb into the 70's by Friday. This aren't record breaking temps for early December, but still pretty warm. Rain chances are low until maybe the weekend.
This week will stay pretty dry. Only days that look like there is a chance of rain is mayyyyybe Wednesday and then the weekend. The GFS shows rain missing our area tomorrow, and the Euro shows a small shower in our area around dinner time. I wouldn't count on it, but if it does sprinkle, it will be brief.
Our highest rain chances come this weekend, but there is a lot of uncertainty on just how much rain/storms/cold we'll get. Both the GFS and Euro think lighter hit or miss rain gets here on Saturday, and heavier stuff on Sunday. GFS model for the weekend below: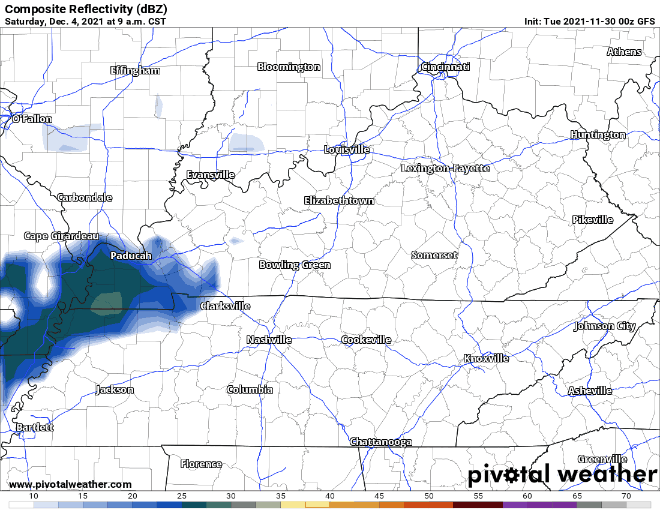 Model confidence is low this far out, so timing on this event can change. We'll keep you posted!