Today's going to be pretty chilly, but starting tomorrow we'll start climbing back into the mid and upper 60s. We're staying in a dry air mass, so no active weather until maybe this weekend.
Weekend Confusion
This weekend there will be a strong polar jet to our north (think cold winter weather), and a strong tropical jet to our south (think warmer weather) and the weather community isn't quite sure what this means for us.
The weather models really have no idea.
The GFS thinks we will have a good ole line of storms come through Saturday, with temps in the mid and upper 50s. It shows a clear Sunday.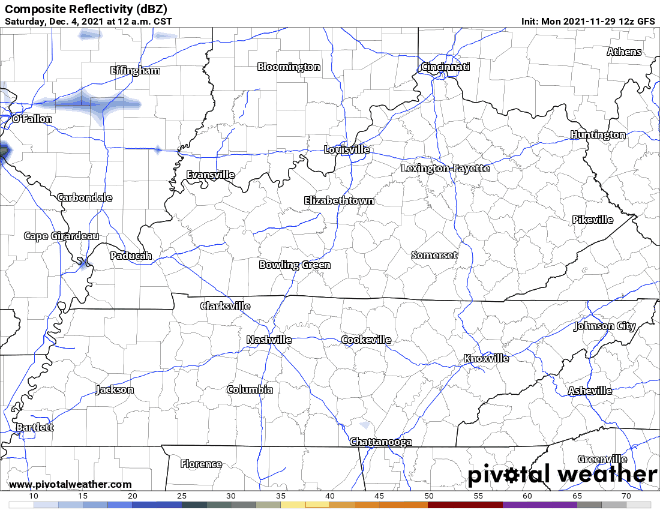 The Euro has us a little colder, with temps in the upper 40s and low 50s, with overnight lows hitting down into the 30s. It also predicts that we'll stay dry other than some spotty showers Saturday morning.
Faced with conflicting model data, the NWS has one option, and that's keep a low chance of precipitation Saturday, with a slightly higher chance Sunday – we know, it's confusing. With the models this confused, the only honest solution to "what about this weekend" is to say "mayyyybeee" for this weekend.
As we get closer, the models will be more accurate and will hopefully be more cohesive as well 🙂