The rain is here, obviously. Off and on, light, and gross looking outside for the rest of the day.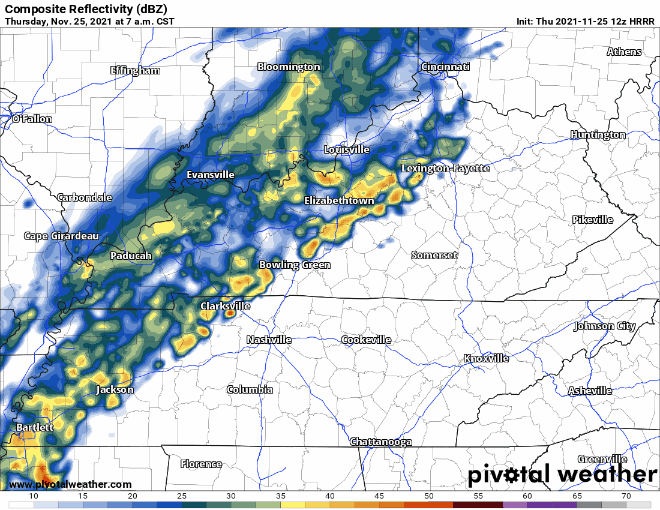 Wind, rain and cold temps aren't the best mixture so any outdoor plans for today are pretty much a gotta really want it.
Sustained winds up to 14 mph. That may make the high of 53 feel a bit chillier. The rain should be out of our area by 8 pm tonight.
Cold Front Tonight
Overnight temps drop down to the upper 20's with the wind making it feel like the low 20's. If you're going out for Black Friday shopping, you may want to add an extra layer or bring some hand warmers!
Temps get up to a whopping 43 for Friday. Overnight lows stay about the same as Thursday night but we warm up to around 60 by Saturday.
November is "secondary storm season." Usually we get one big storm event in November. Doesn't look like that will happen this year. Good job everybody.
Hope you and your loved ones have a Happy Thanksgiving and don't forget your Thanksgiving pants!