Slightly warmer today with highs right around 50 degrees. Lows tonight could get below freezing, especially if you factor in wind chill. Warmup tomorrow to the upper 50s (if not 60s). Back down to low 50s Thursday and freezing temps possible again in the overnight. Here's a look ahead at how it's going to feel through Thanksgiving Day (these are wind chill numbers, not actual temperatures):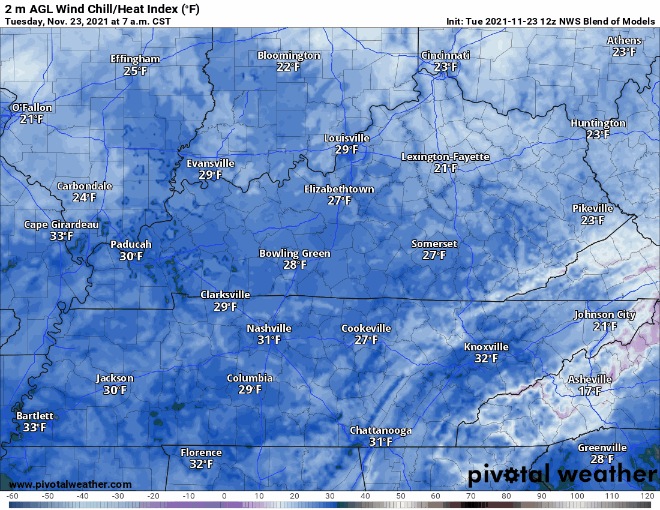 Today and tomorrow look sunny and dry. A front rolls through just in time to push in some rain for Thanksgiving. Thinking widespread showers in the afternoon dropping anywhere between 0.25-0.5 inches on us. Any Turkey Bowls still held will likely be soggy and muddy.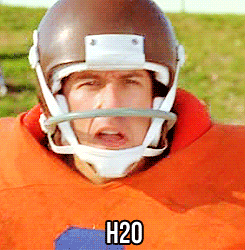 Don't be fooled by any rumors about snow later this week, that's not a concern for us. But freezing temps still are through the weekend!