The sun is out but yeah, it's chilly.
Tonight and overnight expect the coldest overnight lows of the season – definitely bring those plants in or cover them, and make sure pets are taken care of as these temps will drop below freezing.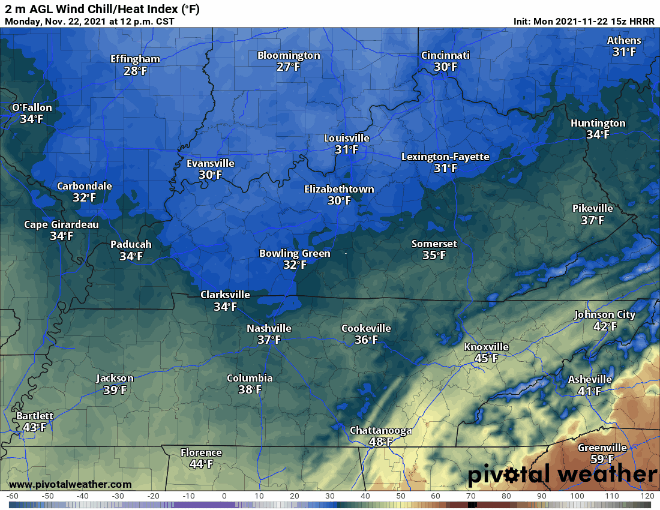 Over the next few days, expect lots of sun and slowly warming temps. We will be back in the comfy 60s by Wednesday.
Wet Turkey
With that warming pattern, we're expecting rain Thursday. The good news is, it isn't expected to be thunderstormy – just a good bit of rain.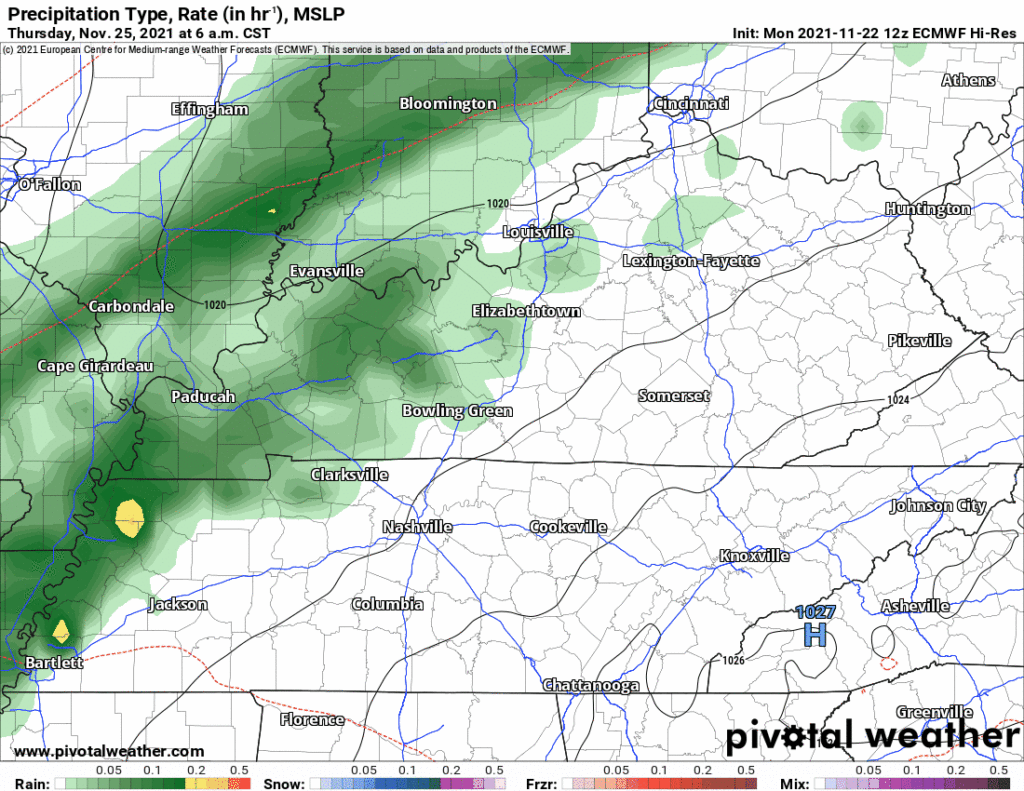 Some of that rain turns purple (wintry mix) far east of us, at elevation.
For us, rain, about 0.3″ or so.
Temps will drop below freezing Friday morning so I suppose there could be (maybe) some black ice in a few spots. Looks unlikely, though. Ground will be pretty warm and wind should help dry the roads.