Pretty normal for November today–highs around the mid 50s. No Tuesday morning freezing (mid 40s). We warm each day. We won't freeze until after the next rain event.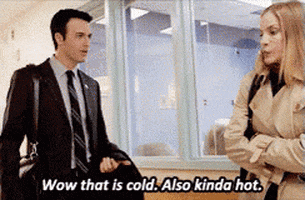 Late Wed / Early Thurs Rain
ETA Wednesday night through Thursday morning. Nothing severe, but can't rule out rumbles of thunder. No more than half an inch forecasted for us right now, maybe less, maybe much less. The latest Euro run hasn't changed much since yesterday: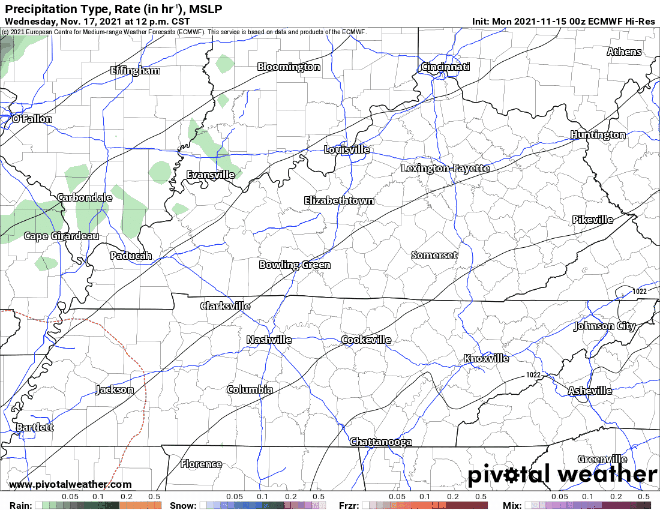 Temps drop after the front. Freezing temps are forecast again Friday morning.
Quiet weekend, then another system comes in early next week. GFS has rain, whereas the Euro (below) has no precip with very cold temps. Euro shows wind chills down to 22 degrees.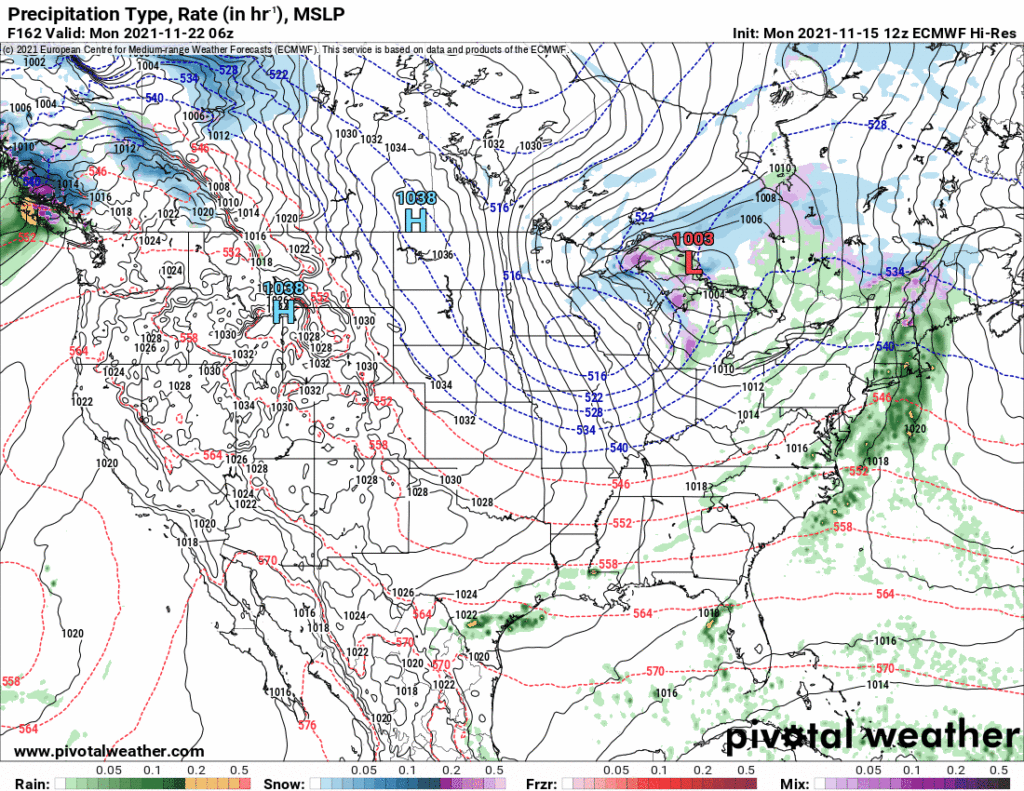 Two models in wild disagreement. Draw no conclusions.