HRRR is sticking to 10am for the cold front passing through. Showers will persist till around 5-6pm ish. Heaviest rain will be from 10-3pm. Most of our area will see below 0.5″ of rain, but probably still enough to second guess outdoor plans. Thunderstorms aren't being ruled out so if you are keeping outdoor plans for Veteran's Day, keep an ear out for thunder. Wind gusts up to 30 mph with sustained winds <17 mph will be present. No severe weather is expected.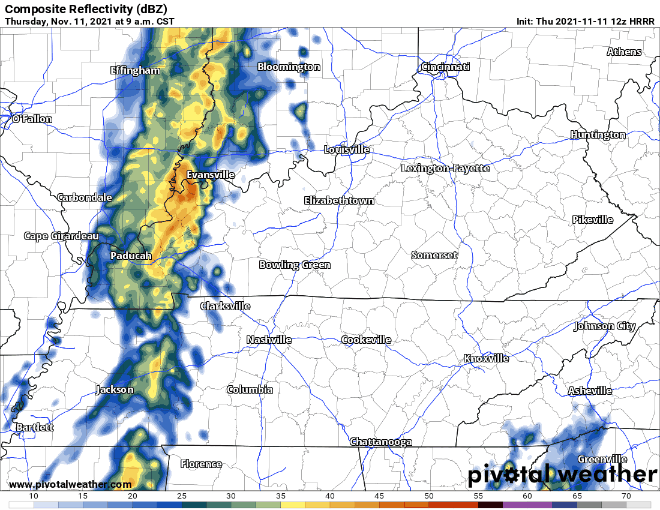 Our high's bounce around like a ping pong ball this weekend but the lows stay pretty consistent. Nonetheless the name of the game for the weekend is, cold. Friday tops off in the mid 60's, Saturday we barely get out of the 40's and Sunday sits in the mid 50's. Overnight lows stay in the low-mid 30's.
As always, check back for updates to the forecast, and be sure to follow @NashSevereWx on Twitter!