Now that Halloween's come and gone…. next stop: Thanksgiving and cooler temps. Not much changing today. Highs in the low 60s and lows in the low 40s overnight. After that, brisk and overcast.
Well below average highs hang out the rest of this week. Mid to low 50s, but wind chill could very well feel like the 40s. Here's a look at wind chill values in the coming days. Bring out the scarves and sweaters!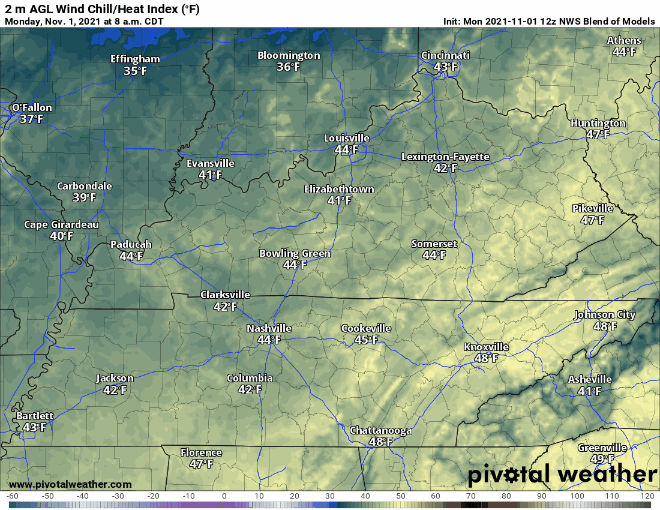 Best chance for rain this week comes Wednesday night into Thursday. Light rain is expected, not much else. The additional moisture plus the downward trend in temps mean we could see our first frost this week. Best guess right now is Friday, but could be earlier.
Our area could see the first freezing temps of the season by end of week. The wintry mix indicated by models yesterday is well off to our east now over the Plateau. While it's not out of the question, confidence in a couple flurries is very low this far out. We'll be following it this week.