Nice weather tonight, but chilly.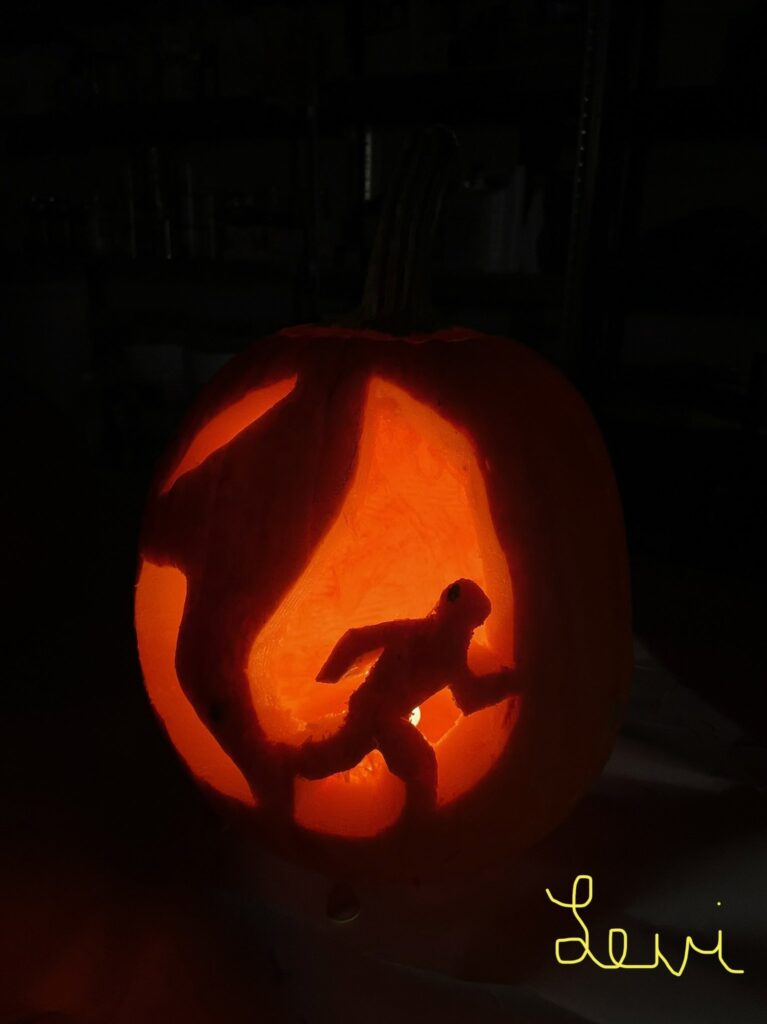 Wind chill from 59° at 5 PM, dropping to 49° by 10 PM.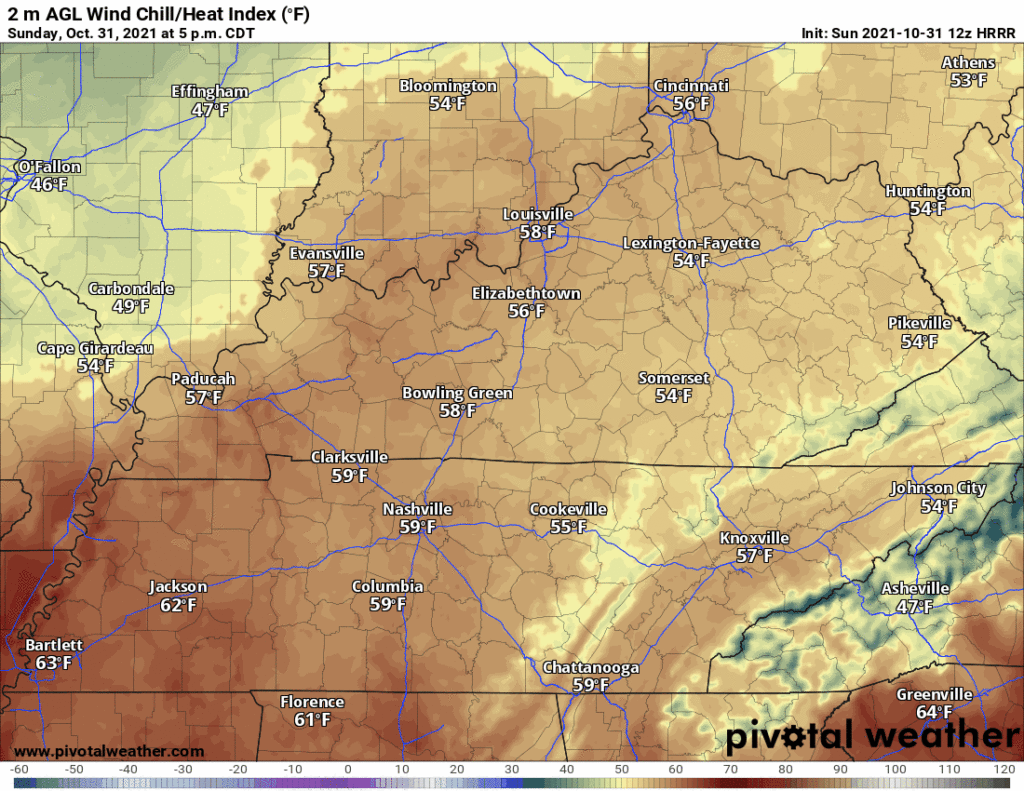 ---
No rain Monday. Hint of rain possible Tuesday on the Euro model but the system dries as it approaches. Bet on dry.
---
Wednesday the GFS brings rain south, missing us. Euro has rain late Wednesday night through Thursday, then, Thursday night, it does this: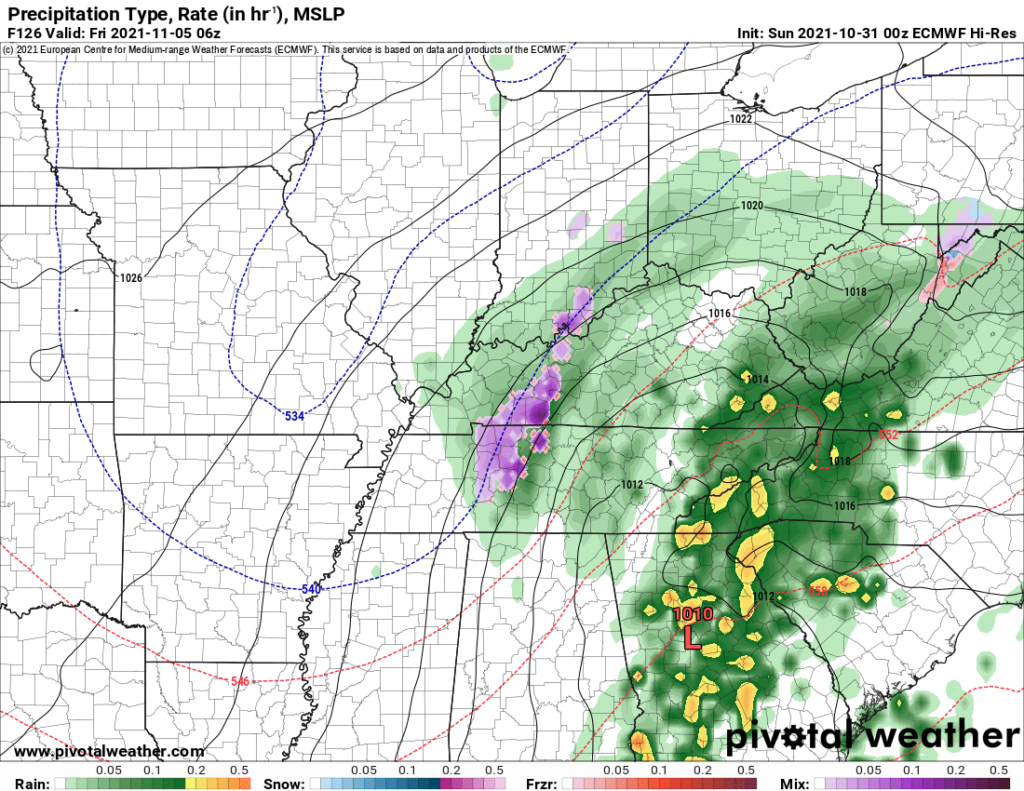 That purple is mixed frozen precip.
It may make your crap app toss up a snowflake. So about that.
One, wintry mix possible, but not likely. The model went purple (mix) instead of green (rain) based on one run where everything aligned perfectly for mixed frozen precip at a range of 126 hours. The model has a bad track record identifying precip type at this range. The GFS model for the very same time shows . . . not even any precip: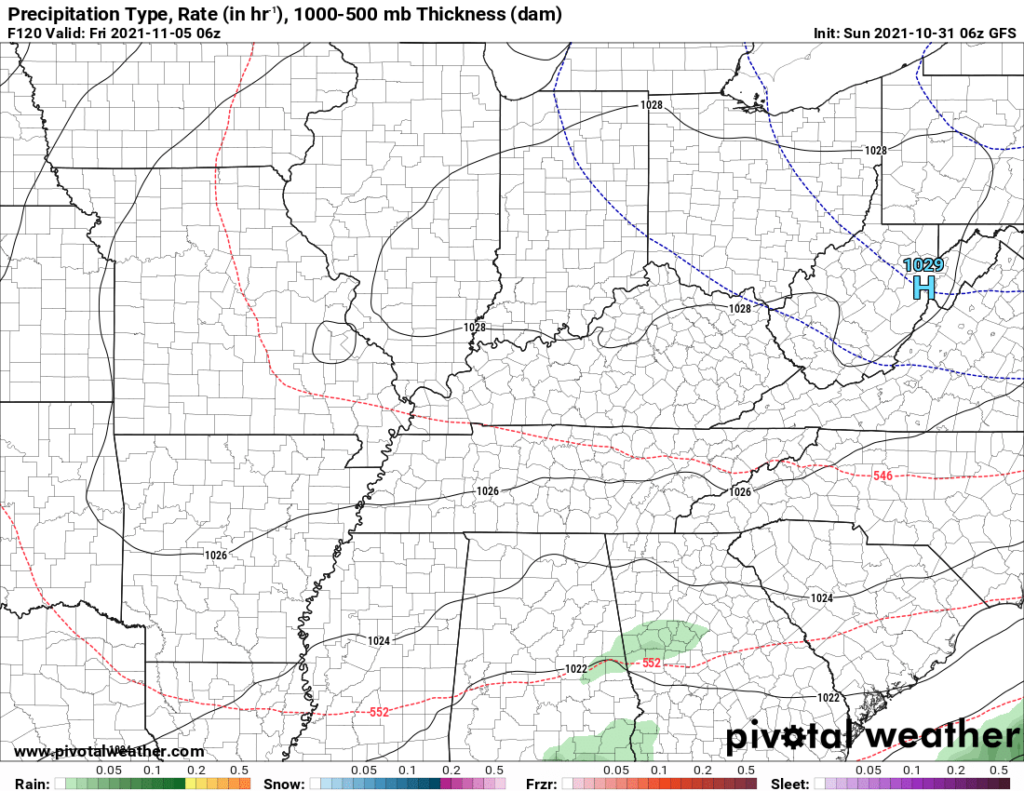 Two, even if sleet pellets or snow flakes were to fall, they would splat:melt immediately. No model has an accumulating, travel-interrupting wintry precip event. Surface temps too warm.
Yes, we have an opinion about whether schools could close or flights get interrupted. We don't know what goes into making those decisions so we don't comment on them.
There will be more of these purple fake outs this year. Remain vigilant, lol.
---
Frosty mornings? Models overnight came in a bit warmer beginning Weds morning, but not much warmer. Mid 30°s at BNA every morning, beginning Wednesday.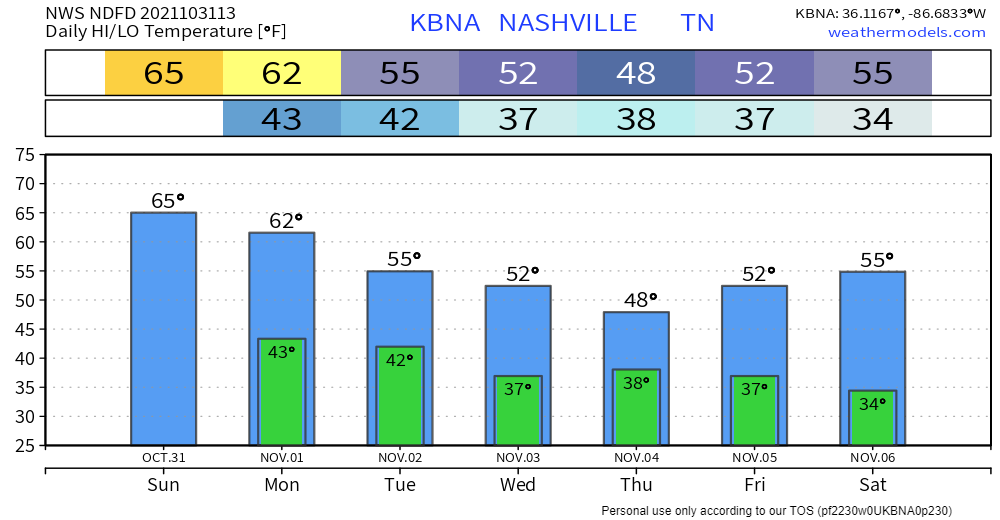 Note those are BNA temps. BNA is usually warmer, sometimes by a few degrees, so I would expect many morning backyards to be colder, and even frosty Wednesday, and if not then, by Saturday.
The 10 day Euro is also cold Sunday into Monday of next week (7th – 9th), check out the lows.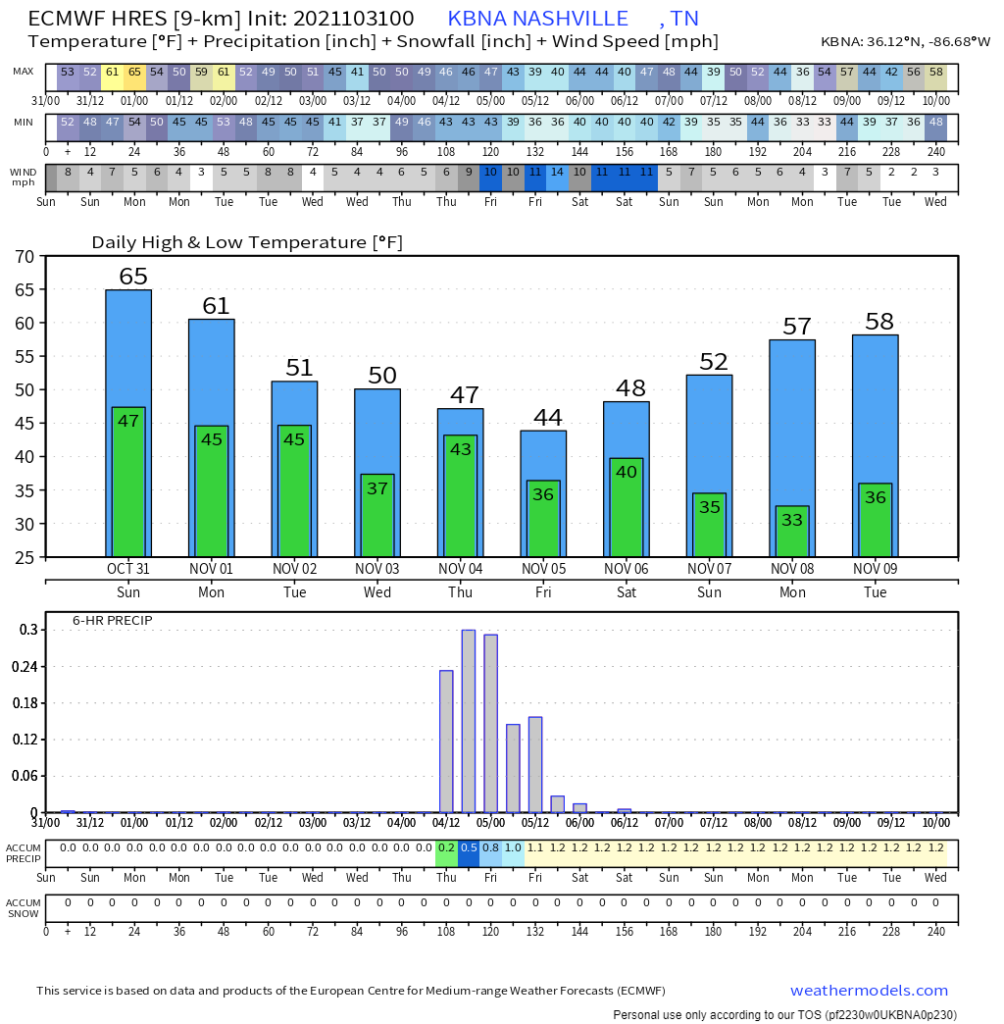 This is right around the time of year we get our first frost. Be ready, gardeners.
As always, check back for updates to the forecast, and be sure to follow @NashSevereWx on Twitter!