The heaviest rain today is on its way out. HRRR has scattered showers for the rest of today. A thunderstorm or two is possible mid-afternoon to evening. These will just bring wind gusts and quick downpours, no severe weather.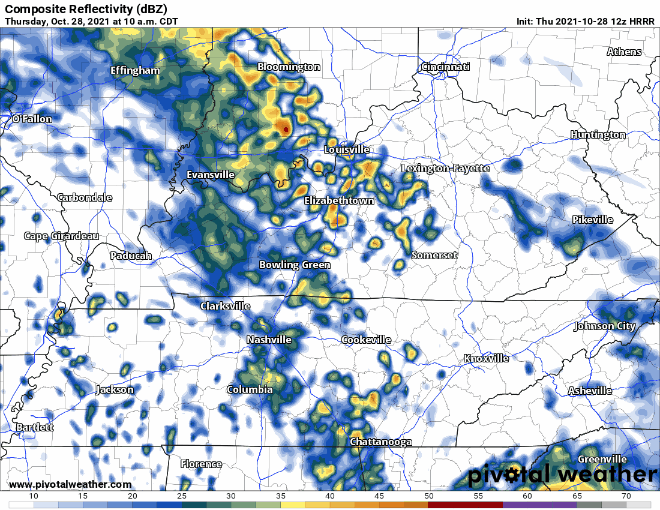 Showers are more widespread overnight tonight. As the low sits over us Friday, we still have scattered showers/storms throughout the day. Scattered showers continue into Saturday with only some of us seeing rain. Euro thinks it should be out of our hair by the evening in time for any festivities. Stay tuned for what our lovely HRRR has to say.
High's drop for the beginning of the weekend to the upper 50's. Temps heat up to the mid 60's just in time for Sunday. Low's are at 50 deg for the whole weekend, so you may want to pack a jacket for evening activities.