Today is going to feel a lot like the past few days – temps in the upper 70s, sunny with a handful of clouds, and comfy dewpoints in the 40s. Models look clear for today, but starting early tomorrow morning, some rain is possible.
The HRRR shows that early morning rain, and then another line of showers and storms coming through around lunchtime when a cold front moves through. However, it's possible not everyone will see rain.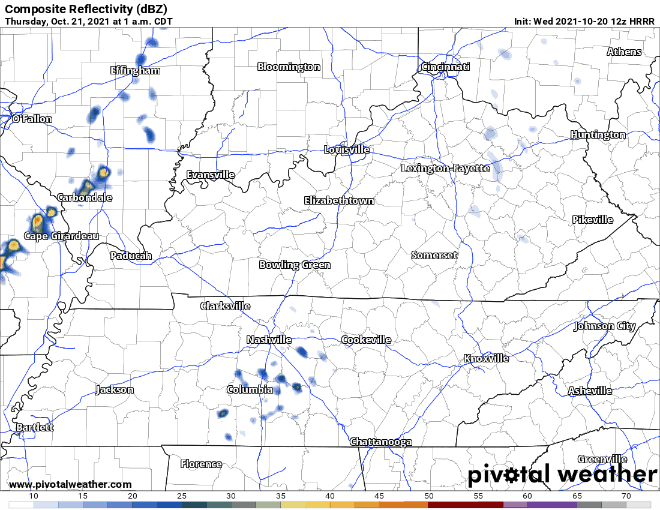 As of now, these afternoon storms are not a widespread threat, but some individual strong storms bringing strong wind, lightning and heavy rain are possible. If storms strengthen and get strong, this will likely happen well east of us.
Temperatures will drop a little bit on Friday after that cold front moves through, and will rise back to the mid 70s on Saturday.