For many of you, this is what you've been waiting for. Lowes low enough to make you bundle up. NWS Nashville noted a 15° temp drop. Today, highs that let you wear that sweater. Cue the gif…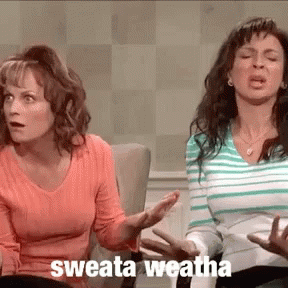 For the next several days, we'll gradually warm, but barely over 75°. Lows in the evenings will round up to about 50°. Locally colder lows are possible.
Next Chance For Rain?
Wednesday will see some deeper clouds and moisture. We will have a rain chance, but washouts aren't likely. More to come. For now…