I hate to be the bearer of bad news, but it still isn't sweater weather yet. Temps today in the mid to high 80s, and dewpoints hanging on at the high 60s. A bit sticky but definitely could be worse. Temps today are falling right below the record high for today.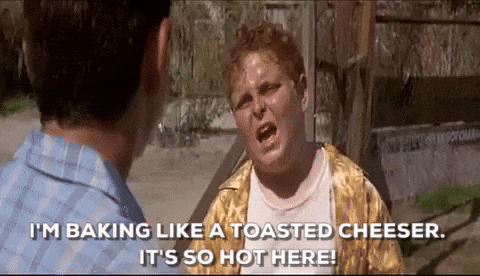 Bad weather in Oklahoma/Texas today will push its way North, and could cause some storms in Tennessee, however it looks like this weather will stay to our west. We will stay clear today and Monday, however overnight into Tuesday we may see some showers or isolated storms. The GFS shows this, but it's still a little early to completely rely on the timing.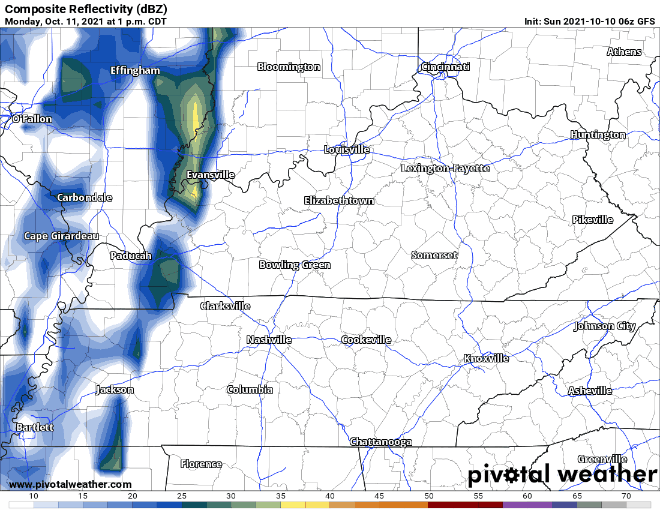 Looking ahead to later in the week, we should have a trough and a cold front moving through Thursday or Friday, which will hopefully bring some fall temperatures, but it'll also bring some rain.