Much quieter today after a wet weekend. There is a possibility of isolated showers in our area. Any rain should be light in nature, not rainout-quality. HRRR thinks most of the action will take place to our southeast.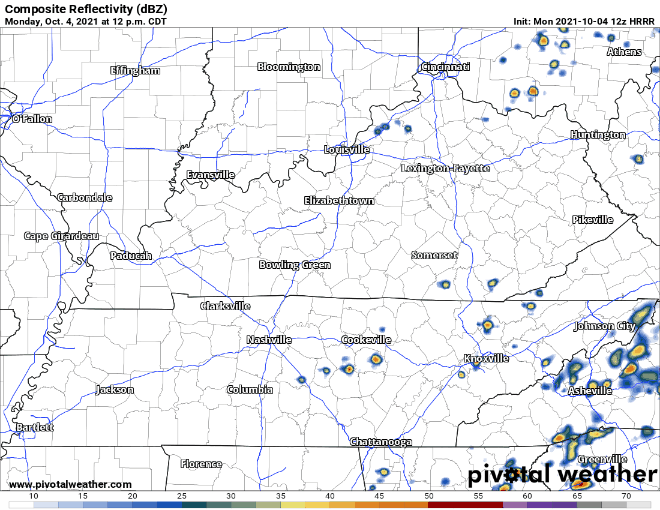 We jump right back into a wet pattern on Tuesday. More widespread showers and storms are expected Tuesday afternoon into Wednesday. Some storms could be on the stronger side, but not much of a severe threat. Gusty winds and the occasional rumble of thunder are possible.
So with all this rain having already fallen, plus another 1-2 inches possible over the next couple days…. flash flooding is the greatest risk. WPC has us placed under a marginal risk of excessive rainfall starting tomorrow morning (5%-10% risk of rainfall exceeding flash flood guidance within 25 miles of you). We're on there as far out as Thursday morning, so don't expect the rain to be going anywhere.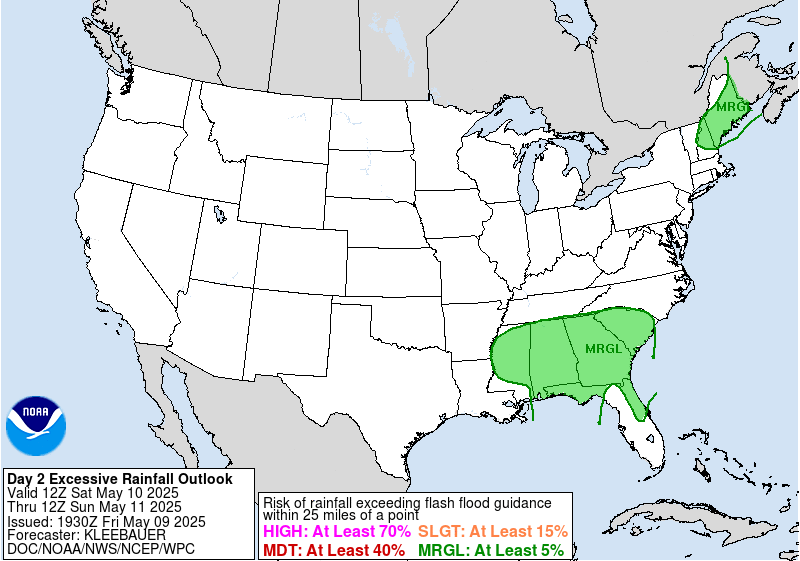 We're not far removed from the "slight" category, but that's because the heaviest is expected to our south and east. Still, be extra cautious if you live in a flood-prone area. As always, forecasted rainfall totals can be higher locally.
More rain, but less of it, on Thursday and Friday. Looking good for a dry, Fall weekend!