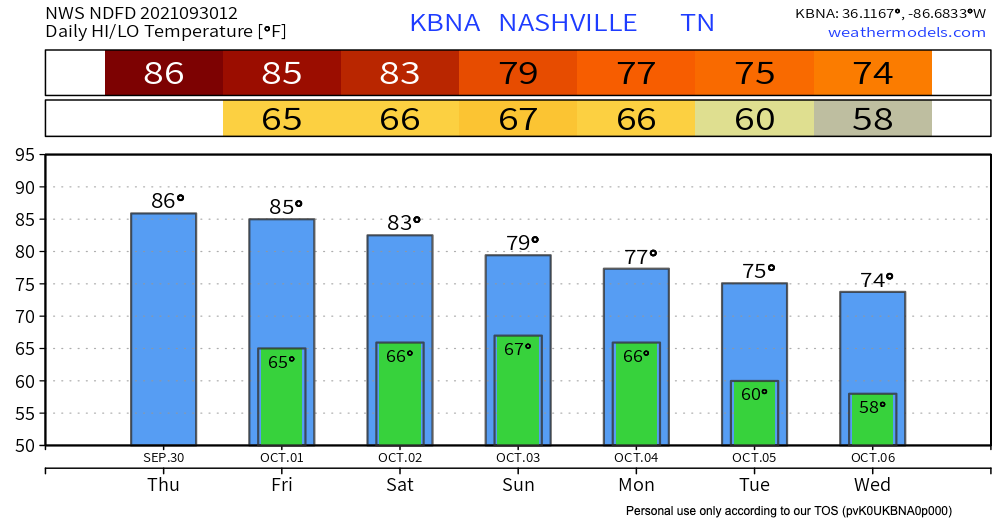 Temperature highs will be in the low 80's and lows will be in the high 60's. Chances for scattered showers are possible today (HRRR shown below).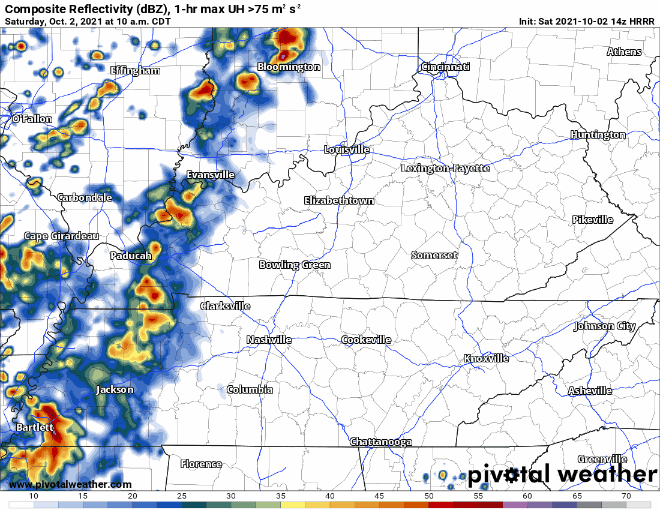 The model is showing that some showers pop up around 5 and are off and on through the evening. Rain today and tonight should not be heavy, but we can't rule out a rumble of thunder.
Sunday = Rain
Rain is expected in the early morning on Sunday. Rain continues off and on through lunchtime or maybe mid-afternoon (3-4 pm). The evening will be mostly overcast with still a chance for light occasional showers later into the night as things move out.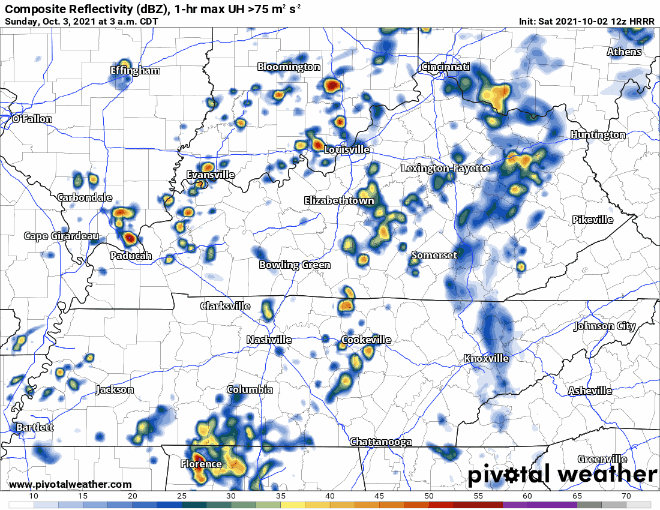 Some of the Sunday rain could be on the stronger side. The only concerns would be strong wind gusts and heavy downpours.
Rest of the Week
A closed low will circle around our area… see the morning AFD for an explanation.
A shortwave
will dive south out of Minnesota/Wisconsin toward Arkansas Sunday
night and quickly become a closed low by Monday evening. The
closed low will spend the rest of the work week meandering around
the Southeast and eventually the Ohio River Valley. This will put
us in a cloudy, cooler, and wetter pattern than what we have seen
over the past week. The highest PoPs areawide after Sunday will be
Tuesday afternoon as the upper low lifts back north and west
As always, check back for updates to the forecast, and be sure to follow @NashSevereWx on Twitter!