Those scattered showers from this morning might cause sprinkles for some of us until the early afternoon. For the rest of the day HRRR has the rain breaking up to avoid our counties.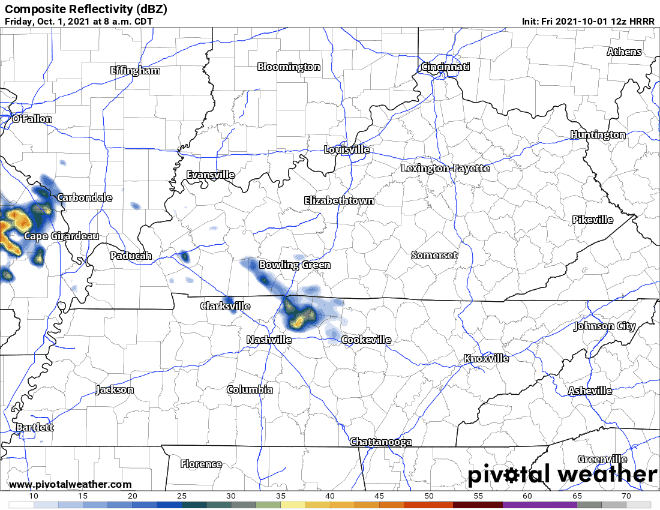 This weekend is where we will see more of this rain. Saturday looks to have some scattered showers arriving around early afternoon. These won't be too intense but will ease us into Sunday's batch of rain starting Saturday night.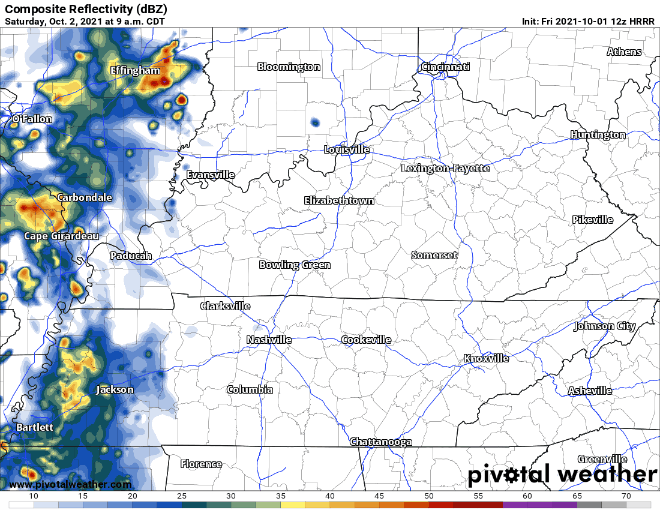 Sunday will have more widespread rain than what we've been experiencing. The Euro down below shows showers and storms coming into our area early Sunday morning and fading out Monday with isolated storms. NWS mentions that thunderstorms are possible with Sunday's batch but severe thunderstorms are not expected. By the end of this wet period our area is looking to get 1-2″ of rain so no severe weather or flooding is expected.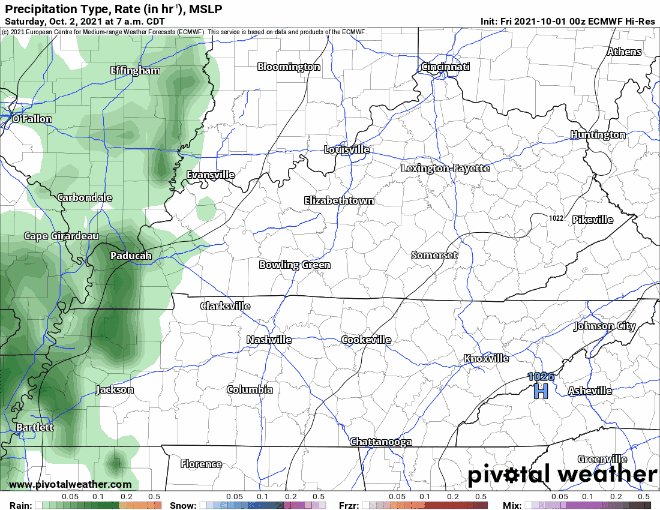 Take the Euro with a grain of salt because remember she isn't our beloved, crisp HRRR. Thanks to all of this rain, by Sunday we're looking at high's in the mid-upper 70's for the first part of our week. Dewps stick in the upper 60's for the weekend leaving us feeling muggy with this rain. These will drop to the low 60's for the beginning of next week. Stay tuned for updates on ETAs and intensity of Sundays showers and storms.
As always, check back for updates to the forecast, and be sure to follow @NashSevereWx on Twitter!