Wet trend begins today. HRRR has showers for some of us starting to pop in mid afternoon to evening time and will continue overnight. Make sure you follow us on twitter for updates on these showers coming through later today. These will not bring downpours or severe weather by any means.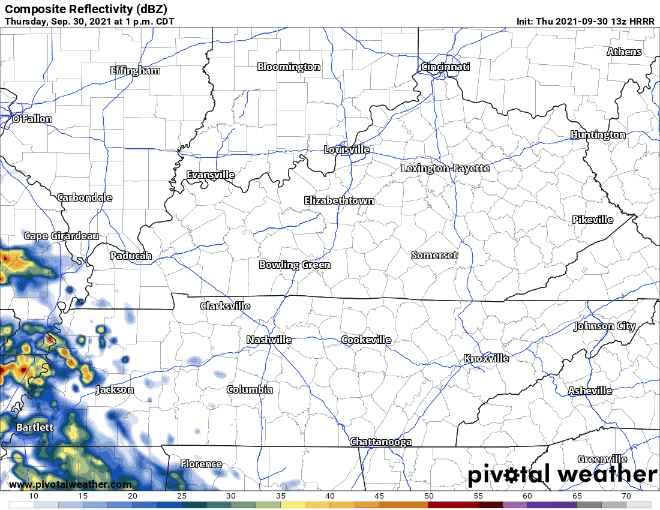 HRRR has rain continuing over night tonight into early Friday. That'll be the bulk of the showers we get over today and tomorrow. Isolated showers continue until early afternoon Friday. Nothing to write home about just have an umbrella close by just in case.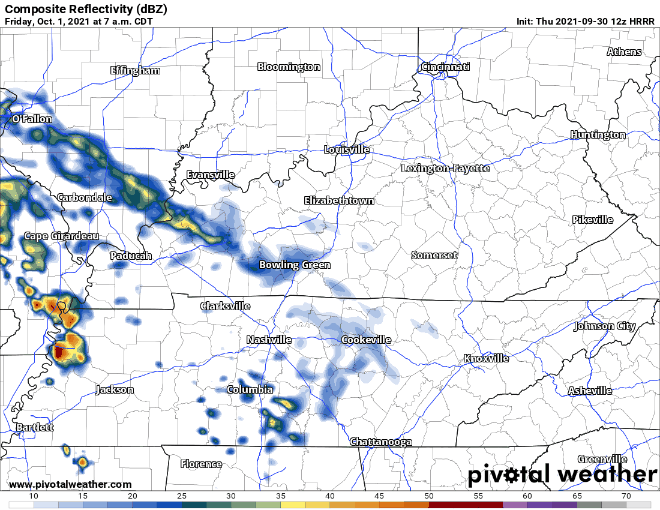 The weekend is looking to be wet, specifically Sunday. The Euro has the rain sticking to our west Saturday until around dinner time. This rain will continue into Sunday and be the most widespread then through Monday. Stay tuned for blogs to come on ETAs and model updates.
Not feeling like Fall so much with this hot and humid weather making a return. High's are dropping through the weekend to give us high's in the mid-upper 70's by the beginning of next week. Dewps drop through this weekend as well and will be in the mid to upper 50's by next week.