Back to summer feels today. Highs up into the mid 80s. A real muggy day for it to be fall… dewps in the mid 60s and it's not going away for a few days. I wouldn't try to manifest flannel weather just yet.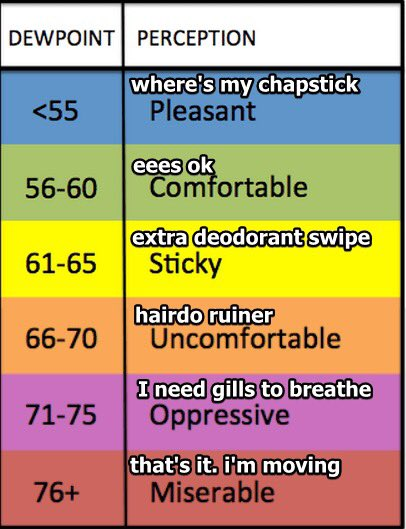 The next few days aren't looking much different, maybe a degree or two lower. A more apparent cooldown in the forecast early next week.
Did You Say Rain?!
Yeeaah. But it's definitely not a problem today or really even tomorrow. A front rolls through tomorrow, but most (if not all) of the rain from it is expected to fall west of us. Still a chance, as low as it may be. Could (likely won't) see a shower or two clip the western edge of our counties. HRRR has all the rain well west of us.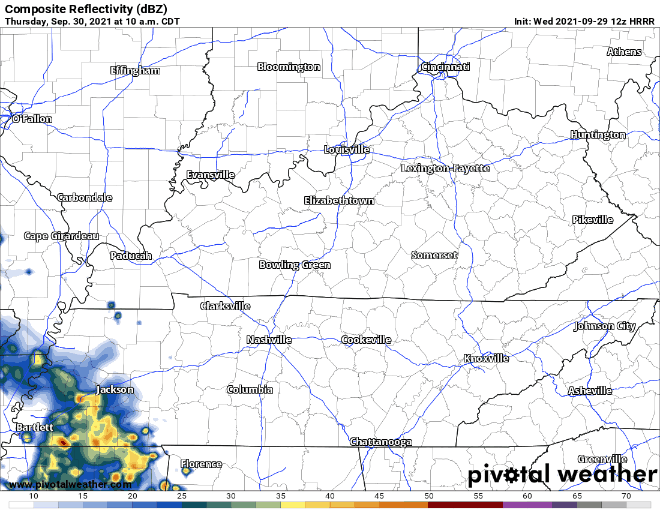 Rain chances continue to increase through the weekend. Right now looking at scattered storms/showers. Expecting an increase in coverage from Friday to Saturday to Sunday. Not much of a severe threat, but we'll let you if anything changes in the meantime.