As of this writing, there is a Flash Flood Warning for western Williamson County and a multitude of Areal Flood Advisories across both counties. Have a way to get additional warnings and advisories should they be issued today. More rain is expected.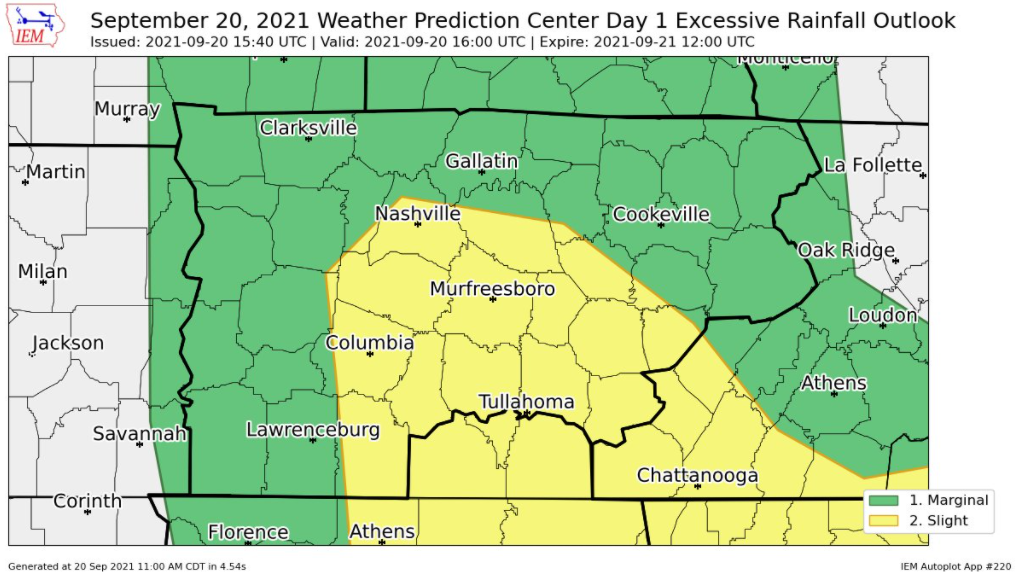 WPC believes there is a 10%-20% chance you'll see flash flooding within 25 miles of you. Not hard to believe today. While the morning round of rain has moved north. Additional rainfall is coming.
Translation: the "heat" of the day is expected to launch some additional rain and thunderstorms this afternoon that could spell trouble once again. HRRR illustrates: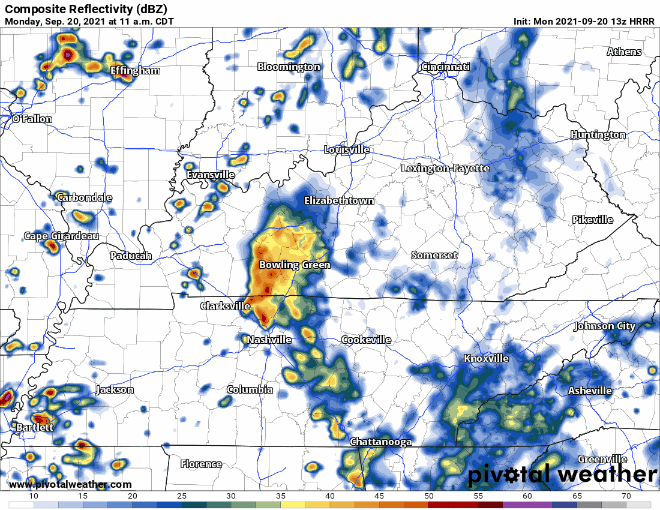 Water will do anything it can to go down hill. If you live, work or drive near a low lying area such as a creek or small river, pay attention today. These smaller waterways often rise and fall very quickly as the water works its way to the larger rivers (which rise and fall more slowly). The point: get away from rising waters today.
Lightning is also possible.
Will we ever get a break from the rain???
Soon. The models are pretty clear tonight and into tomorrow morning, but our rain chances increase tomorrow afternoon into Wednesday with our first strong Fall cold front. Your raincoats and umbrellas will definitely be getting a workout because we could see another 1-2 inches of rain. This makes flooding a concern since the ground could still be saturated from the previous rain. Atmospheric conditions also tell us these storms have the potential to have some strong winds, so stay alert. Here's what the GFS has to say, but keep in mind, it's still a little far out to completely trust it.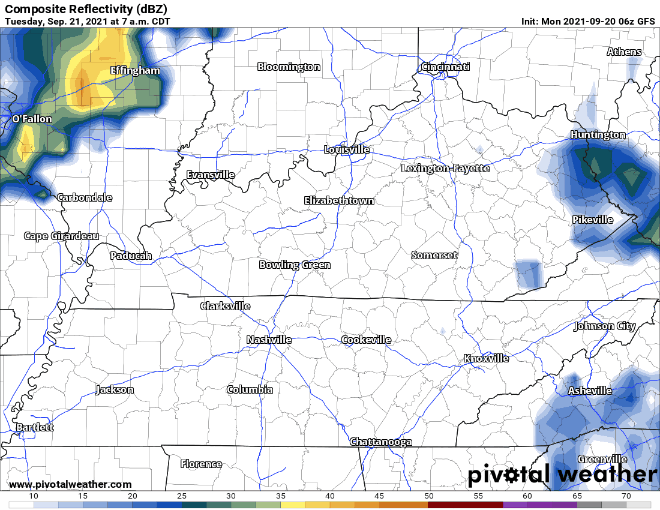 By the end of Wednesday, the rain should clear out, and a cold front will bring us some cool temperatures with highs in the 60s! Happy fall, y'all.
As always, check back for updates to the forecast, and be sure to follow @NashSevereWx on Twitter!