Rain will continue today. HRRR shows our area getting rain from lunchtime to the evening.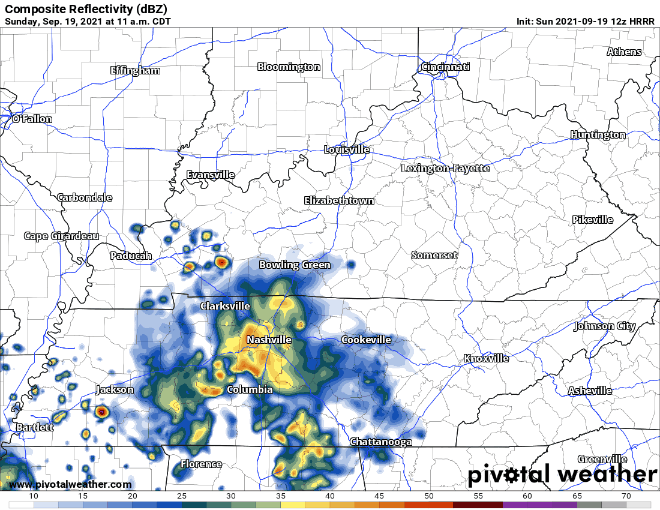 These showers and storms can drop a lot of water fast which is why were under a Flash Flood Watch through Monday night. WPC has us in the 10-20% chance of a flash flood occurring. Be alert, don't drive through flooded roads.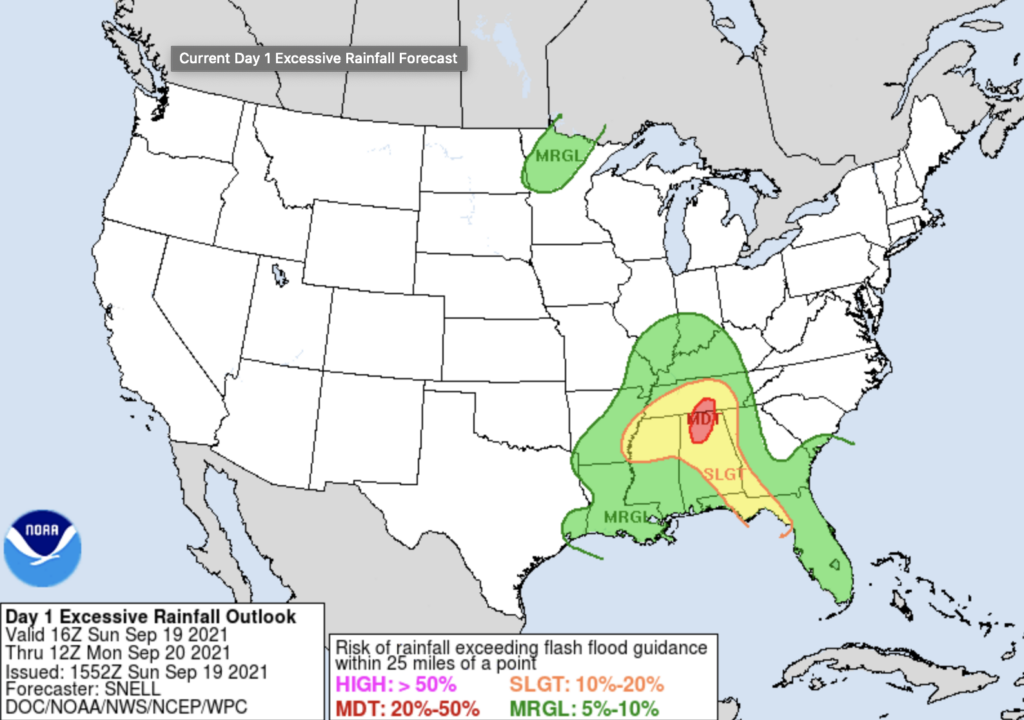 It'll take about 1.5″ per hour in Nashville, 2″ per hour in Will Co, to get the flash flooding going. If we can avoid those rainfall rates, we should be OK.
Nothing severe expected with these like bad winds, hail, or tornadoes. Some lightning is possible but this is expected to be a primarily a rain event.
Flash Flood Watch Continues Monday
The waterworks continue into Monday, and so does the Flash Flood Watch for our area. HRRR shows showers and storms from early morning all the way through the evening.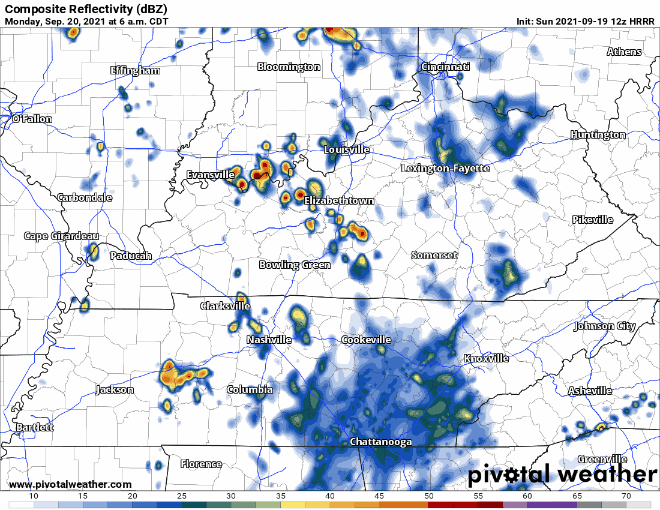 WPC still thinks there is a chance for flash flooding Monday, just a lower one at a 5-10% chance. Even though it seems like a low chance, it shouldn't be shrugged off. All it takes is one line of storms to "train" over your area, or just dumping a lot of rain into the creeks and streams that'll fill up and flow through your area and route.
Rainfall totals vary. Some datasets half an inch to an inch. Southern Williamson county could get 1.5-2 inches. See image below: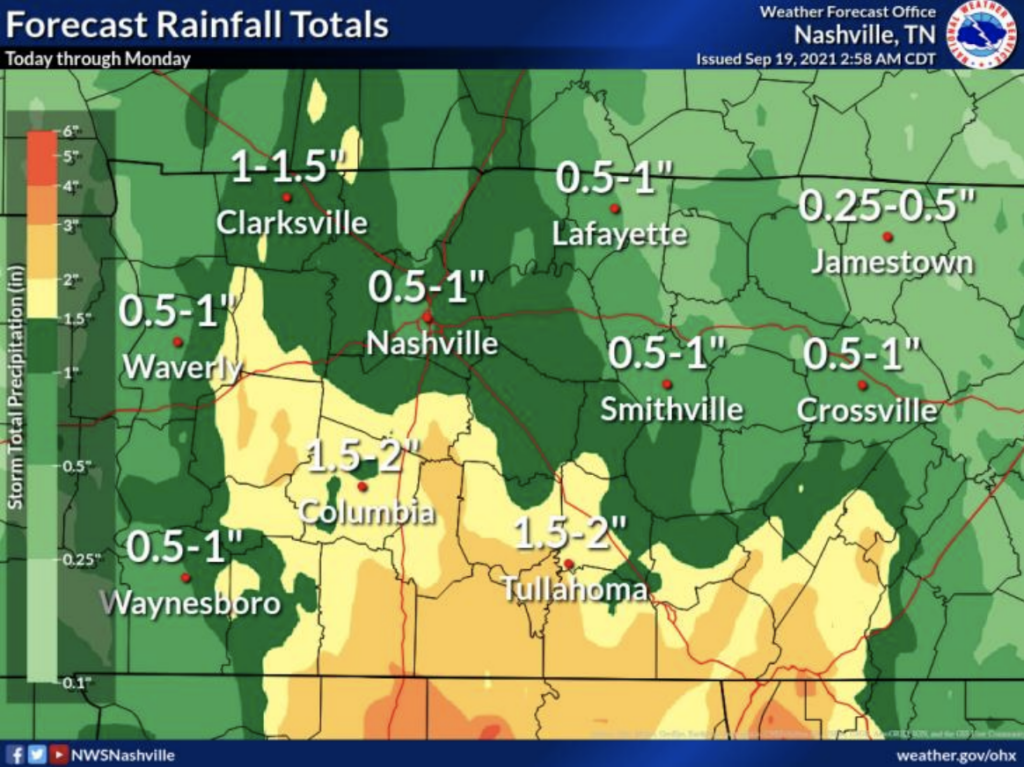 Other model data thinks 1″ to 2″. Exact locations, timings, and impacts are unknown, so please don't tweet us "what about my thing at this time," because to answer that would be irresponsible.
Fall is on the way
A cold front moving through Tuesday night and Wednesday should bring around another inch or so of rain Tuesday. See below.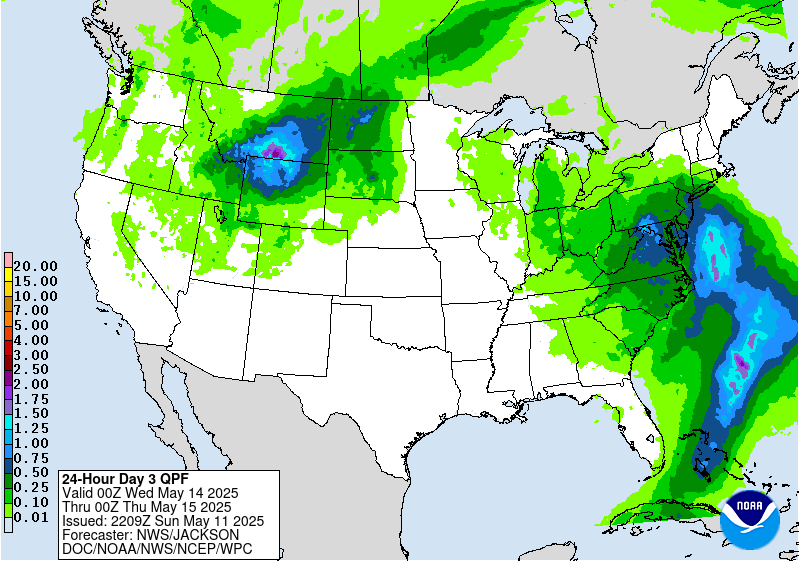 A heroic cold front will sweep across Wednesday. You'll feel humidity drop Wednesday night. Thursday morning you'll probably want a jacket. The end of the week (for now) looks glorious.
As always, check back for updates to the forecast, and be sure to follow @NashSevereWx on Twitter!