Those who live near fast-rising creeks and streams should pay close attention to the weather this weekend. If a Warning is issued, be sure you are paying attention and can move to higher ground. No one should attempt to drive across a flooded road.
A Watch means stay alert for flooding. (A Warning means flooding is happening, or about to happen).
Already this morning a narrow band of heavy rain is ongoing from Brentwood north toward I-40. It's hardly moving. Other parts of Davidson and Williamson Counties are not raining, but that could change this afternoon.
The HRRR model thinks rain is most likely the rest of this morning, continuing through the afternoon, then slackening off tonight.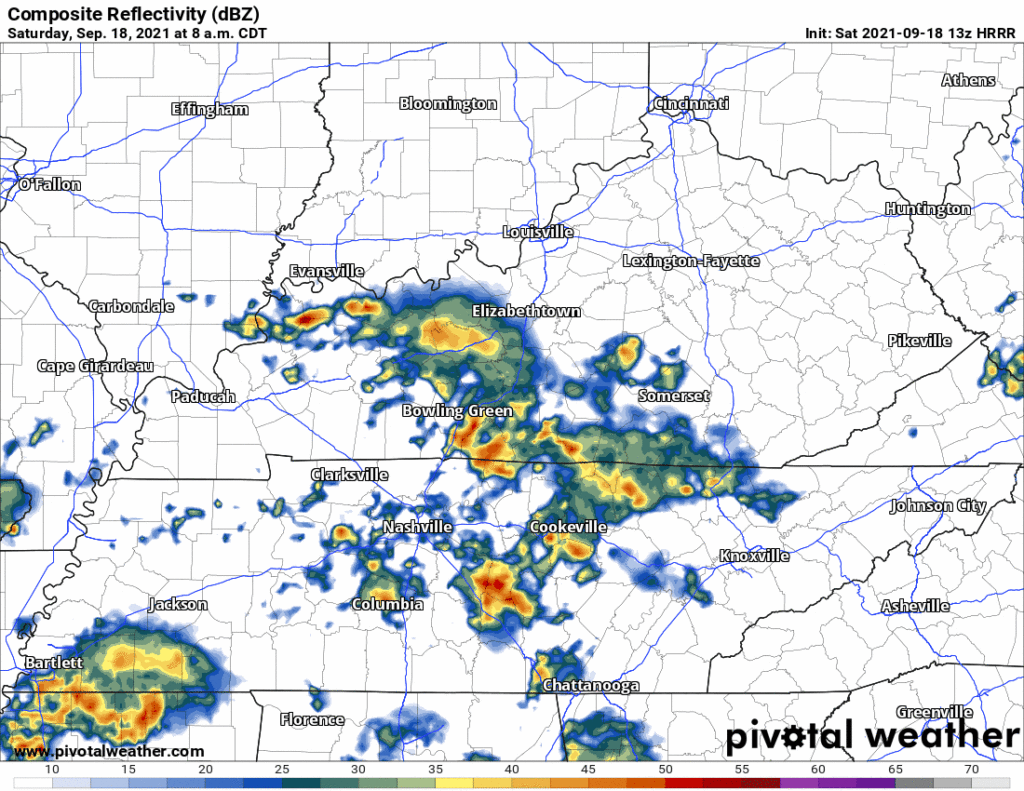 Some of these showers can produce heavy downpours which can result in flash flooding. Other than that, nothing severe to be expected. Maybe a few lightning strikes but no severe threats like wind, hail, or tornadoes.
More Rain Sunday
Model data is not quite sure exactly when and where the rain will be tomorrow. The HRRR model thinks rain will begin around early lunchtime and linger throughout the day. It also thinks heavier rain arrives Sunday night. Our Flash Flood Watch is in effect until 7 PM.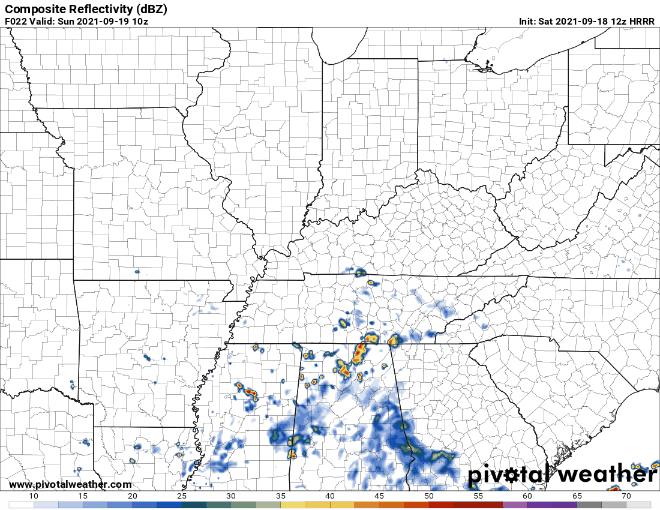 More rain is likely early next week, then….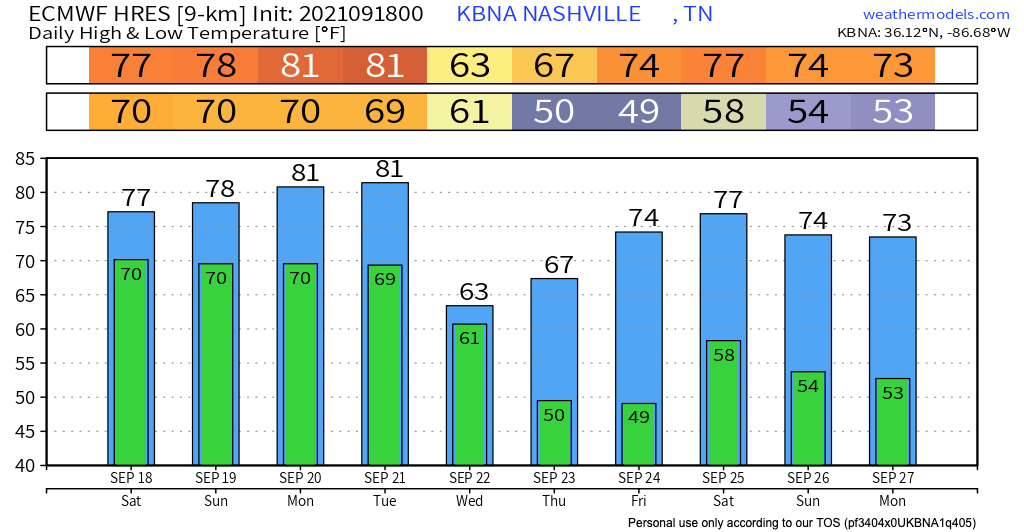 ….here comes the first taste of Fall, on Wednesday. You'll really feel it Thursday morning. Locate your jackets.
As always, check back for updates to the forecast, and be sure to follow @NashSevereWx on Twitter!