Let's get right into it. A Flash Flood Watch was issued earlier this morning including our counties. It's in effect until 7pm tonight as of now. Keep a close eye on your weather alert apps in case Flash Flood Warnings are issued.
These storms/showers are pretty slow… NWS notes that 1 to 2 inches will be common, but a quick 3 to 4 inches will be possible in a few places. Be mindful of this if you're in a low-lying area prone to flooding.
Nothing severe expected today. Maybe some thunder, but slow-moving storms holding lots of rain is the focus. The front that's bringing us all this rain should move out this evening. And with it the rainfall.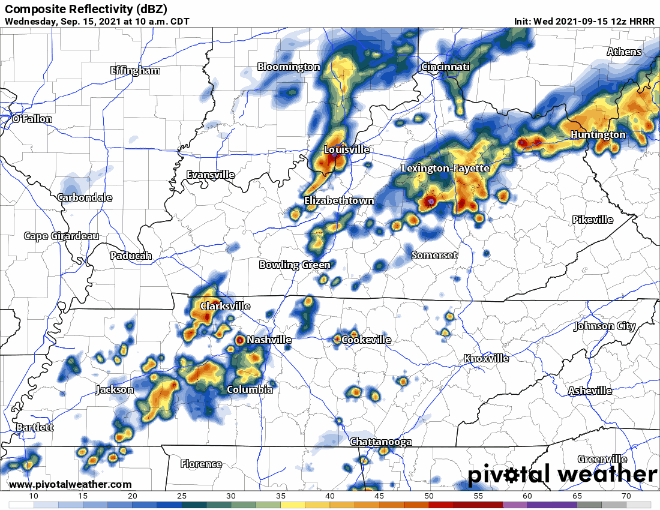 Warm and Muggy Few Days Ahead
Moisture is hanging around with us, annnd so is the humidity. Dewps in the high 60s keep us firmly in that uncomfortable category. Not going away anytime soon. They don't care that we're closer to October than July.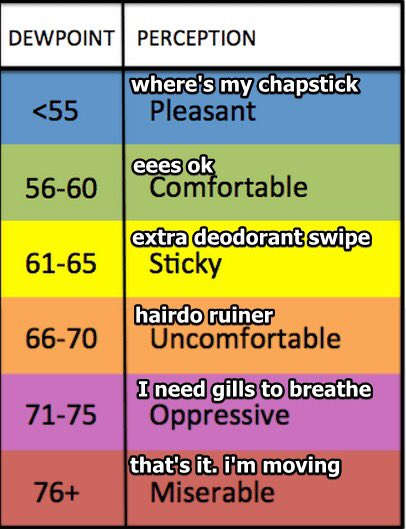 As far as the rain outlook, it stays pretty consistent for the coming days. Here's an excerpt from the noontime Area Forecast Discussion from NWS Nashville…
at least diurnal rain chances will be
possible Thursday, Friday and Saturday -- but Sunday could be
totally dry.
Not as much rain as today through the week, but rain chances none the less. Right now it looks like Sunday could be our next dry day, but stick with us in case that time comes sooner (or later).