It's been pretty dry for the last week or so. Some incoming rainmakers look to change that for us. There's Tropical Storm Nicholas that will bring some tropical moisture to the area. Add a front moving in from our northwest and you get widespread rain chances.
Chances for today remain slight. Isolated showers and maybe the occasional rumble of thunder. Nothing severe is expected. Best chances come this afternoon up to around dinnertime.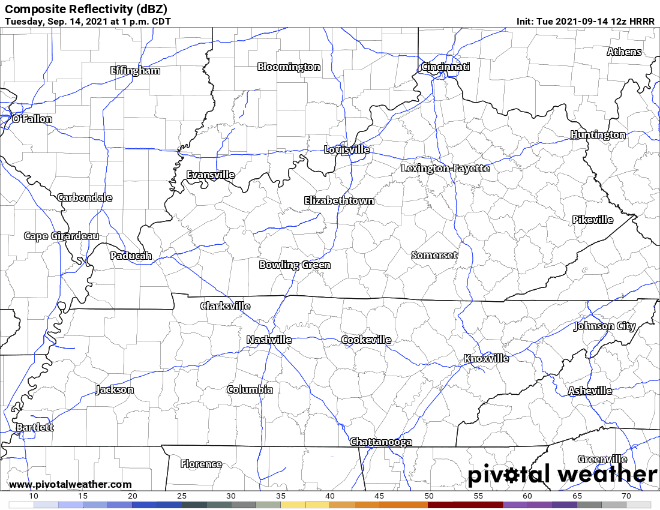 Tomorrow brings us higher rain chances. More of us will see rain, but scattered showers and thunderstorms are the story. Same as today, just beef it up a bit. Still not expecting much of a severe or flooding threat.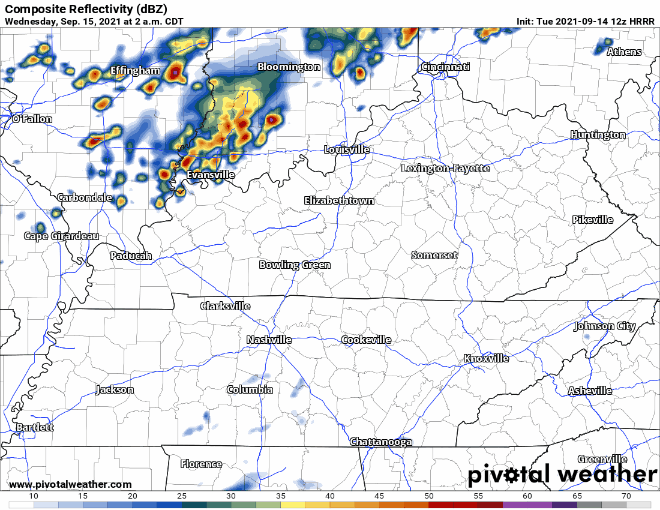 After tomorrow, it's unclear exactly what the tropical storm-cold front combo is going to do and when. We'll update as it becomes clearer.
Fall Isn't Here Just Yet
A little glance at heat here. Dewps have already risen to the upper 60s. I regret to tell you we're probably stuck like that for a good while… at least through the end of this week. Highs today in the upper 80s along with the moisture make for heat indices in the 90s.
But fall is just over a week away?! Well, I'll tell you we're down in the low 80s tomorrow. Right back up in the mid 80s after that. Pretty average for September, but not what we're looking for when we hear "fall".