Not much to it today… expected to be warm and sunny. Any belated Labor Day plans are a full go. Slightly warmer than average highs in the upper 80s. Still enough to get us excited for fall. Dewps jump around a bit. Mostly at or below 60 degrees (comfortable) until later this afternoon. Low to mid 60s (sticky) this evening through tomorrow night.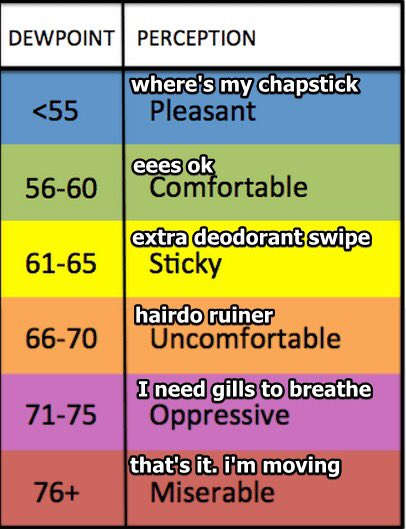 Will this kinda Weather Last??
Yes for the pleasant temps/dewps. A cold front is expected to move through our area tomorrow afternoon. Drop highs to the lower 80s and dewps to the 50s for a few days… And here we were thinking the last couple days felt nice.
There is a trade off though. Could possibly see a shower/storm from the front. The chance is low. Chances are even lower of it being severe. More of the action will be centered over the Plateau. HRRR thinks a shower (or two) could nick us early on in the afternoon.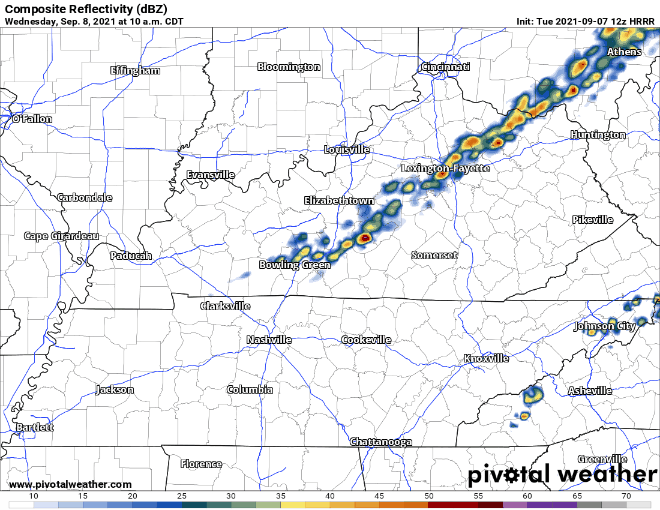 Dry conditions come back on Thursday. Lower than average temps for a few days thanks to the front. Of course, come back tomorrow for more info on the front–and more confidence if it will/will not produce any rain for us.