Today, there is no rain in sight. Temperatures will be in the low 80's, and dewpoints in the 60's. It'll be a great day for outdoor activities.
Next Rain Chance
Eyes are on Sunday as the next day for rain. A low pressure trough will start pushing south, and with it comes some rain chances. The HRRR, as of now, thinks this will enter our area early in the morning Sunday, but this timing is uncertain. Other models think it'll be later.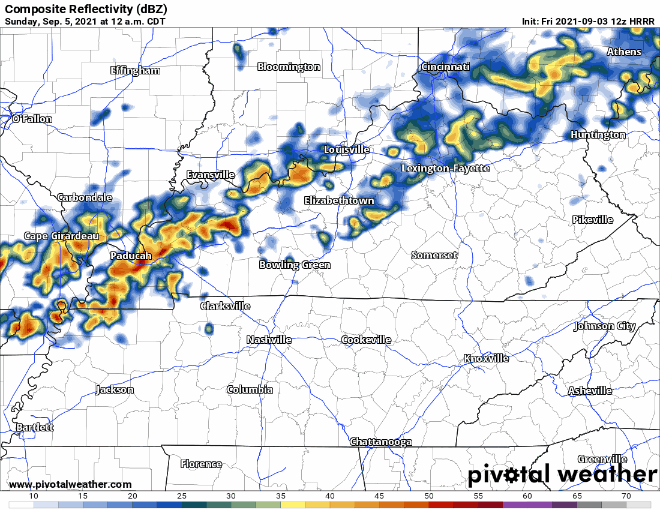 It's still a little far out to completely trust this model, but it should help give you some idea on how Sunday will look.
After Sunday, we should dry off again, and the next rain chance looks like it may be Wednesday.