We finished up with Ida last night. What better way to follow it up than with clear skies and comfortable temps/dewps?
So what's up? A little tease of fall, that's what. Highs the next couple days hang out in the lower 80s, a couple degrees below average. What you really want to hear is that dewps are on a downward trend. Sticky today, but we might just creep into that "comfortable" range tomorrow and Friday–a far cry from the 66+ degree dewps we've come to know and hate.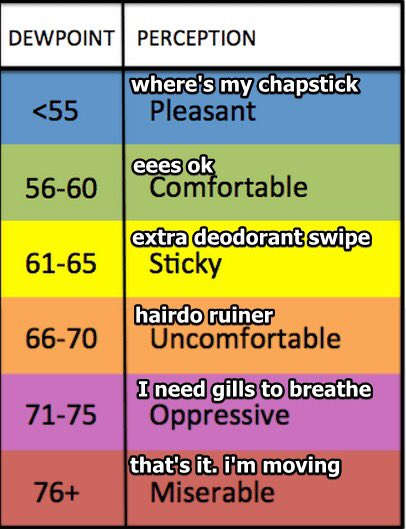 Slow warming trend starts Friday into the weekend. Don't fret! Just highs in the upper 80s forecasted for now. Also getting a bit stickier for the weekend.
When Will it Rain Next?
Minimal cloud coverage and negligible rain chances until Saturday night into Sunday. Slight chances for scattered showers/storms with a weak frontal boundary. Too far out to say with any certainty that it will/will not. We'll be keeping our eye on it.