Rain continues today, but it appears the majority of the rain for this system has already fallen. The latest HRRR run shows most of us receiving less than an inch of additional rainfall, but a few spots may pick up a quick downpour.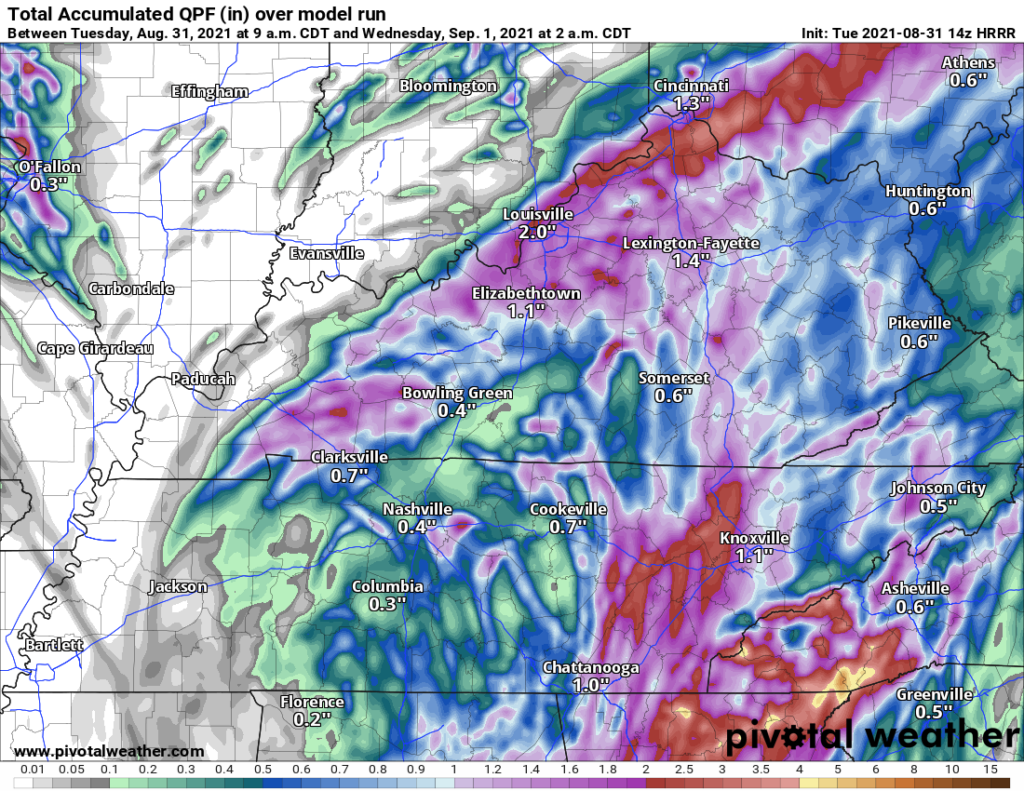 The isolated higher amounts remain a possibility, so for this reason, the Flash Flood Watch continues for both counties. It is set to expire at 1:00 am tomorrow morning. While our monitored streams are comfortably within their banks as of 11:00 am, it won't take much of a downpour to bring them up again. Stay connected this afternoon/evening if you are near an area that floods easily.
If we receive heavy downpours, they should come in the form of small localized cells. HRRR thinks rain will taper off gradually through this evening and be pretty much out by later tonight. Could still see some isolated showers into tomorrow morning.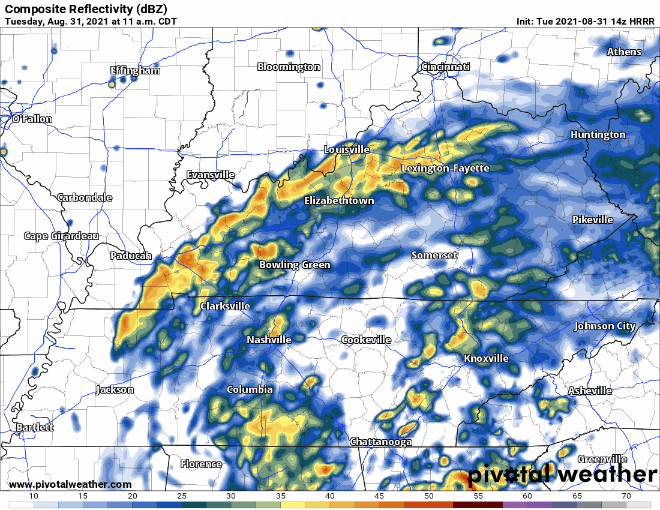 Severe weather is not in the forecast for today. A rumble of thunder is remotely possible, but will be the exception.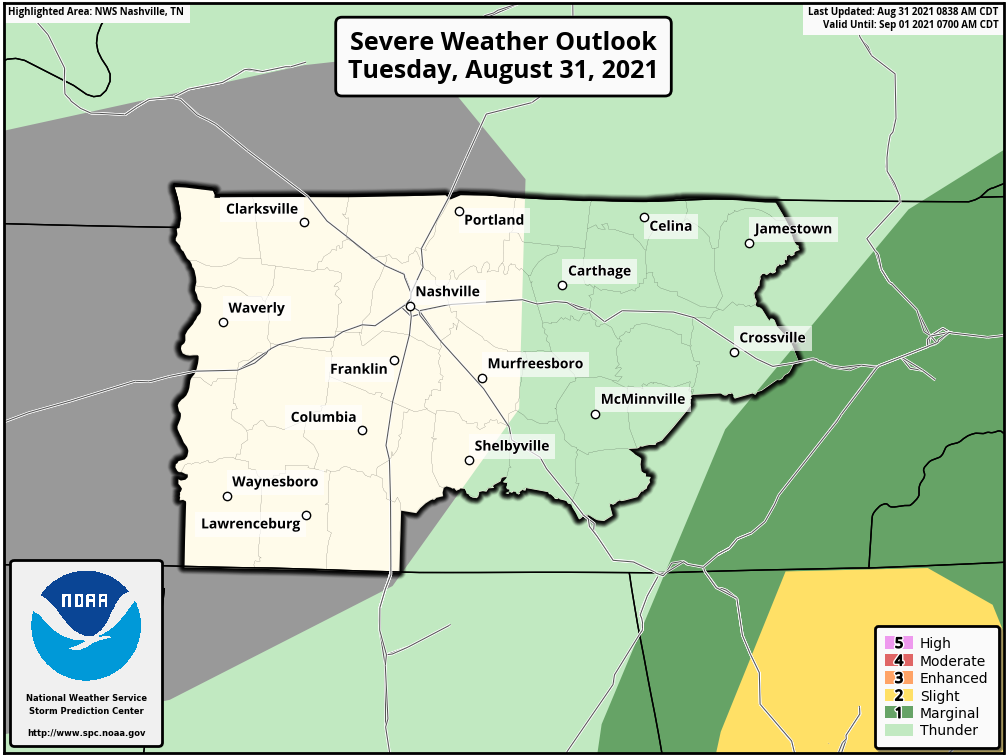 Fair Weather Wednesday
Ida will be out of our hair tomorrow morning. After that, nice and dry, clear skies. Highs are forecasted in the low to mid 80s. Dewps sit comfortably in the 50s. Ya'll, this is going to feel great.
Rest of the week is pretty similar. Temps are a few degrees higher for the weekend and dewps a bit stickier. For now it looks like we're being gifted a few much needed dry days.
Bonnaroo
Once this rain pushes out, you guys have it made. Some showers may stick around on Wednesday here and there, but no rain is expected Thursday through the weekend. Could work up an isolated storm on Sunday, but man…it's gonna be nice. Temps and humidity are about as good as it gets for this time of year.
Hit up @bonnaroowx for more info starting this afternoon.
As always, check back for updates to the forecast, and be sure to follow @NashSevereWx on Twitter!