Let's jump right in. Ida made landfall yesterday as a category 4 hurricane. It has since weakened down to a tropical storm, and is expected to be a tropical depression when it comes through our area, far weaker than what we've seen in Louisiana. Our impacts will be somewhat dependent on the exact track Ida takes as it turns our direction. We'll be publishing a special blog this afternoon/evening with all of the details that become evident throughout the day.
Today
As Ida approaches, we'll mostly be dealing with light rain followed by scattered storms this evening. We'll be on Twitter addressing timing once they start heading our way.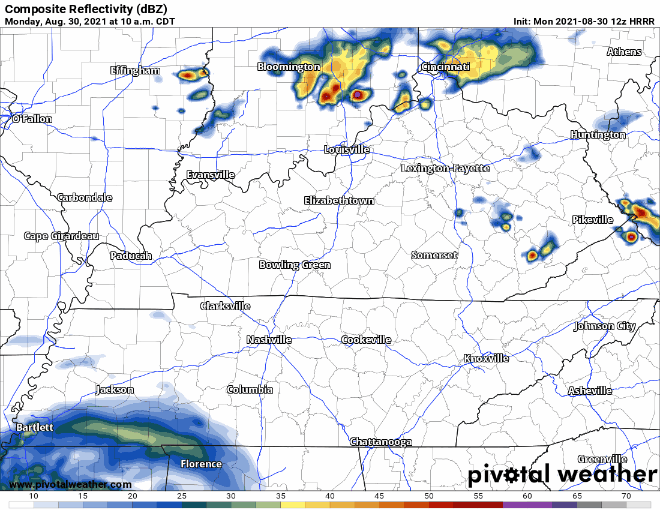 Tonight is when things pick up some. The rainiest rain, thunder-iest thunder, and windiest wind are expected to start after the sun sets. According to the HRRR, the first line of strong storms is expected around 10pm. This stormy weather will continue overnight and through Tuesday. By Wednesday, we should finally dry off.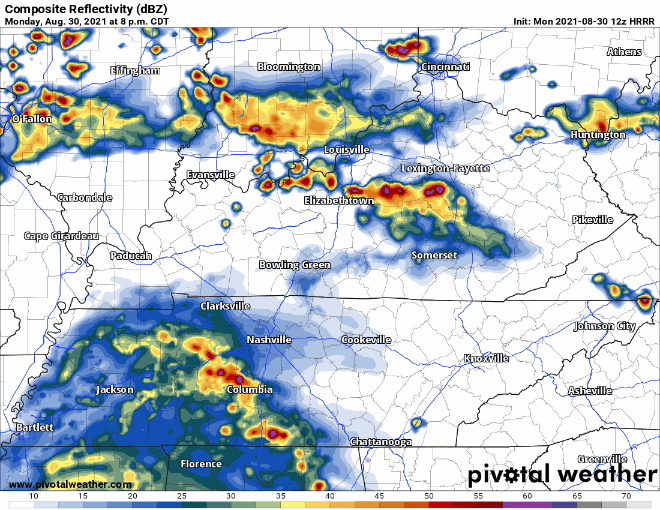 So, what should we be concerned about?
There is currently a flash flood watch in place for the overnight, starting at 7pm. The NWS predicts the area could get 2-5 inches of rain, but individual areas could be even higher. If you live in a flood prone area, please stay connected should any flash flood warnings be issued overnight. Strong, damaging thunderstorm winds are also a concern, as well as isolated quick spin-up tornadoes. If you have a weather radio, tonight is a great night to use it as well as a wake-me-up app like Storm Watch +. Don't go to sleep without a way to be warned for flooding or severe weather. Power outages have also been reported throughout Mississippi, so it is possible those can continue to our area. Keep your devices charged just in case. Stay weather aware, as these details could change throughout the day, and more warnings and watches could also be issued.