Isolated showers and storms this afternoon-evening are going to leave us feeling a little muggy. Highs in the low 90's and dew point in the low-mid 70s.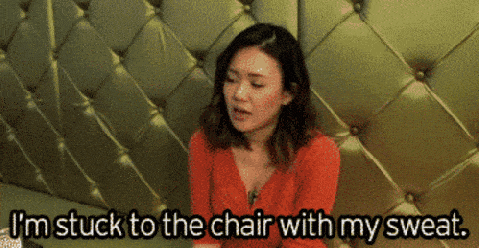 Ida will cool us off then. High's will be down in the 80's for the rest of the week eventually dropping dewps to the mid 60's by Wednesday.
Now what you really want to hear about…
Hurricane Ida plans to make landfall along the Louisiana coast this afternoon as a category 4 major hurricane.
By Monday morning we start to see bits of rain in our area from Ida. This will continue into Tuesday and will be out of our hair by early Wednesday morning.
Tuesday expect the most widespread showers and storms. Davidson and Williamson counties are included in a flash flood watch from 7pm Monday to 1am Wednesday. Watch out for flash flooding especially on Tuesday where we are getting the most precip. Our area is looking to get 2-4″ of rain.
Localized flooding is possible and may have some areas get up to 6″. Flash flooding is the main concern/ threat to our area from Ida. Pull out those rain boots and remember, turn around don't drown.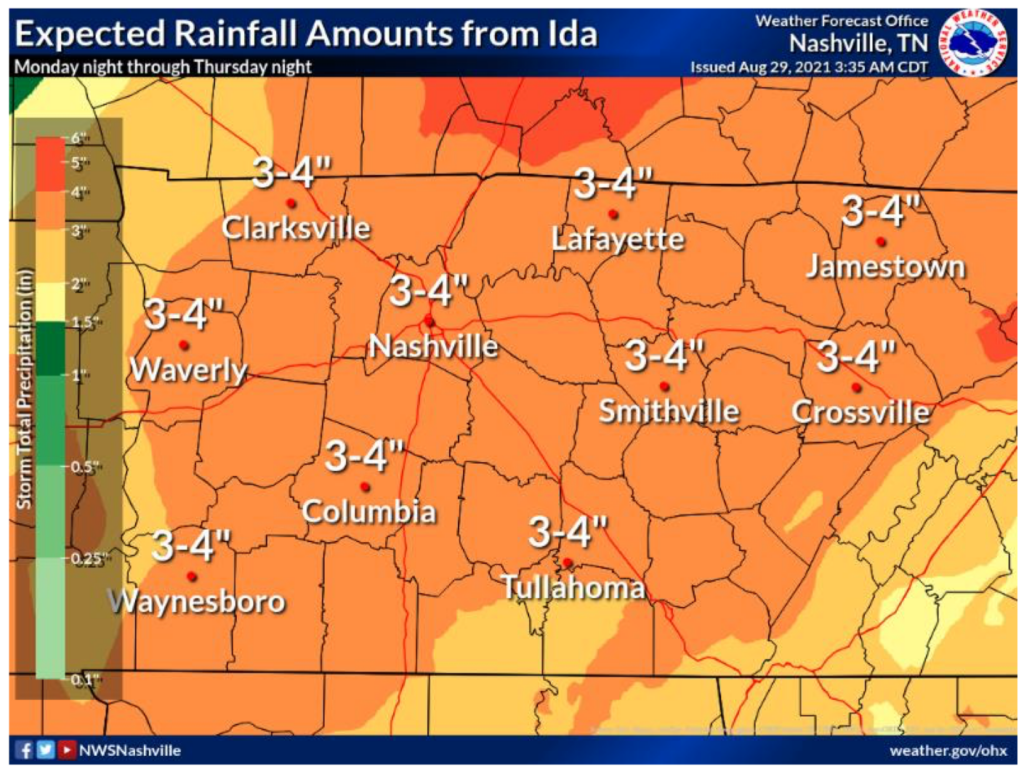 Spin-off tornadoes are possible with Ida. The timing for these would be late Monday into Tuesday. Confidence is not high for severe weather tagging along with these storms but we cannot rule it out. Strong winds reaching 20-40mph are possible for our area late Tuesday into Wednesday. NWS states up to 60mph gusts are possible, Euro model below shows our area reaching 42mph.
Our thoughts are going out to the coast and everyone that will be affected by Hurricane Ida. Keep up to date with our twitter as we will send out more information on localized storms throughout Ida's time in Middle Tennessee.