Isolated storms pop into our area starting around 1pm. After 7pm the show seems to be over and any rain stays to our east, see HRRR below. Only threat in this bunch of storms is lightning.
High temps in the mid-90s combined with dew points in the low 70s will make it feel like 101 this afternoon.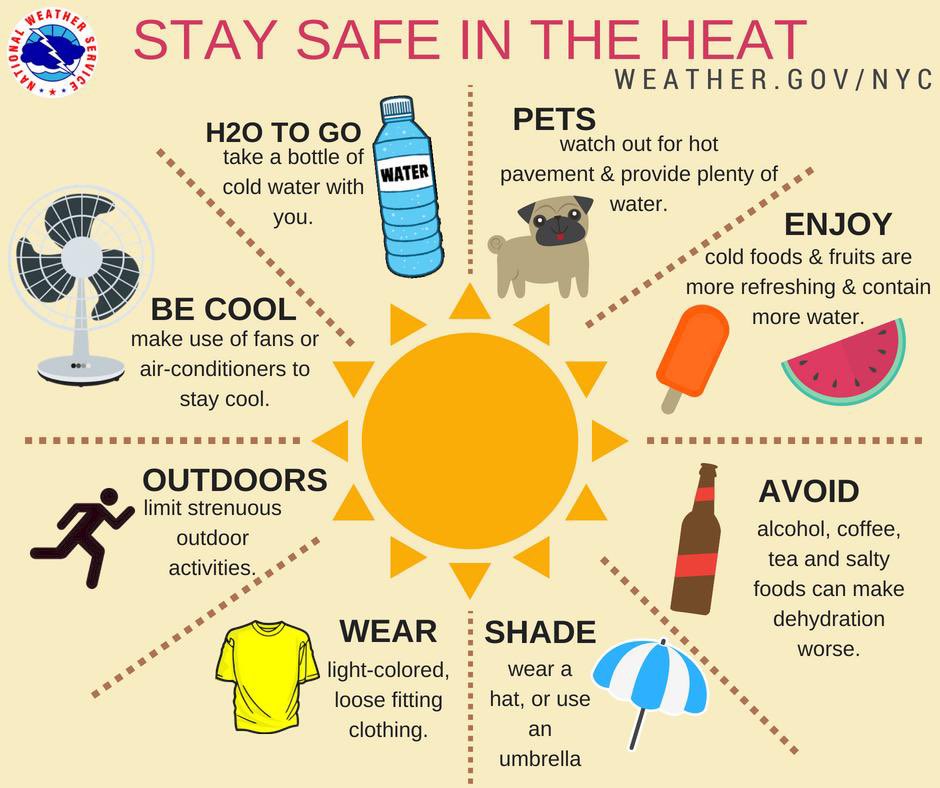 Tomorrow rain chances are higher, but many will likely stay dry. Scattered showers and storms come in around mid-afternoon. Around 10pm the storms are out of our way but may cause a couple sprinkles during early Friday morning. Nothing severe about Thursday's rain but expect lightning as always.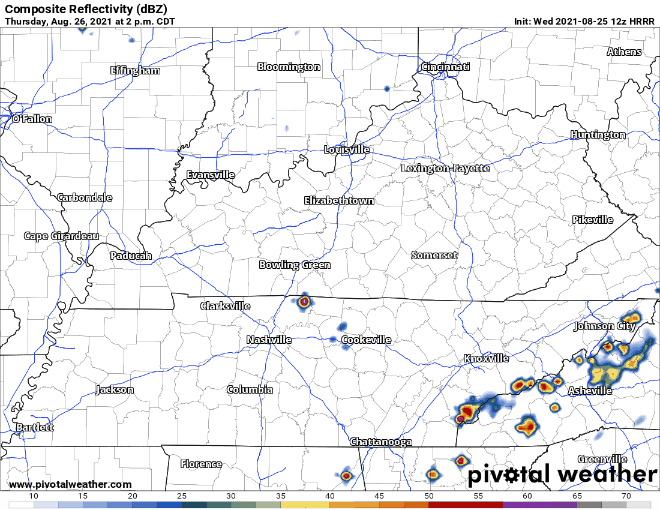 Rain chances gradually increase leading up to next week. The euro model has Friday dry and rain in the afternoon for Saturday and Sunday. Updated ETAs to come.