Today, a high pressure system overhead keeps us rain-free.
It will definitely feel like summer today, with mid 90s temps and dewpoints in the 70s. Here's what the heat index looks like on the NWS Blend of Models. Pro tip: on the model, red means hot, white means really hot. Heat indices look to get right up near 100°.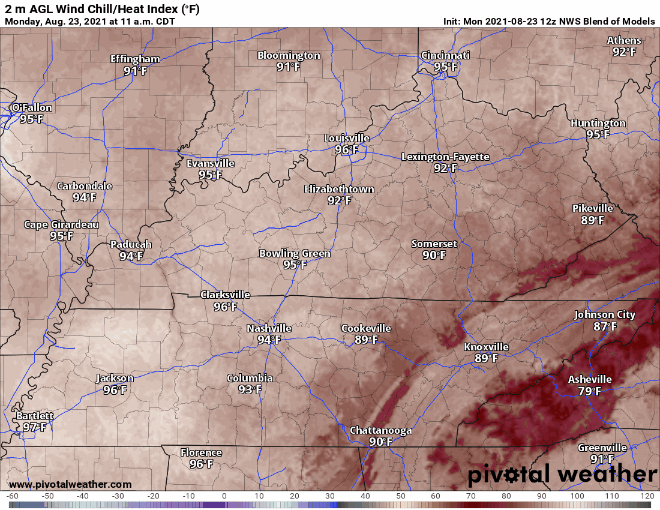 Remember to stay hydrated and use sun protection!
Next rain chance is possibly Wednesday night, where some popups could show up in the afternoon. This could continue into Thursday, when the high pressure system becomes weaker. As of now, there are no major threats out of these 2 days.