Scattered storms from last night have lingered around and are still in our area this morning. HRRR has these storms hanging around most of the day. No severe weather is expected with these. Main concern is lightning and gusty winds.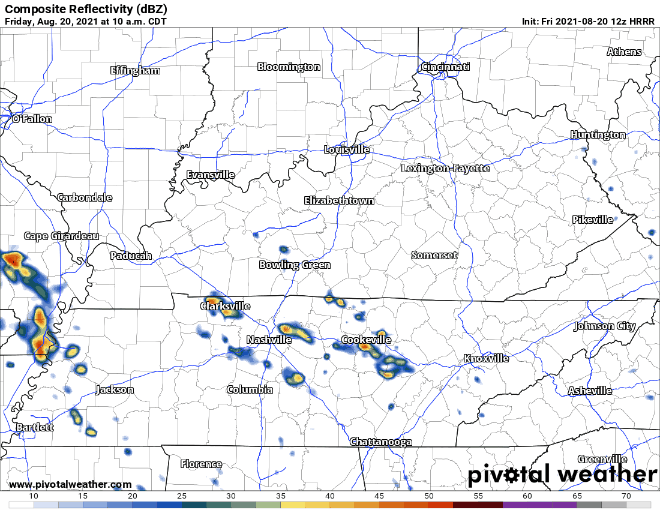 The HRRR is not perfect, so the locations of where you are seeing these storms pop-up in the gif probably won't be exactly where they happen. These are the classic "Why are my outdoor plans getting rained on but not my friend's 5 miles away?" type of storms. Your outdoor plans could be totally fine, they also could NOT be totally fine. A lightning plan is advised if you're going to be outside.
Our area is right near the edge of where the WPC gives a 5-10% chance for flash flooding to occur. See below: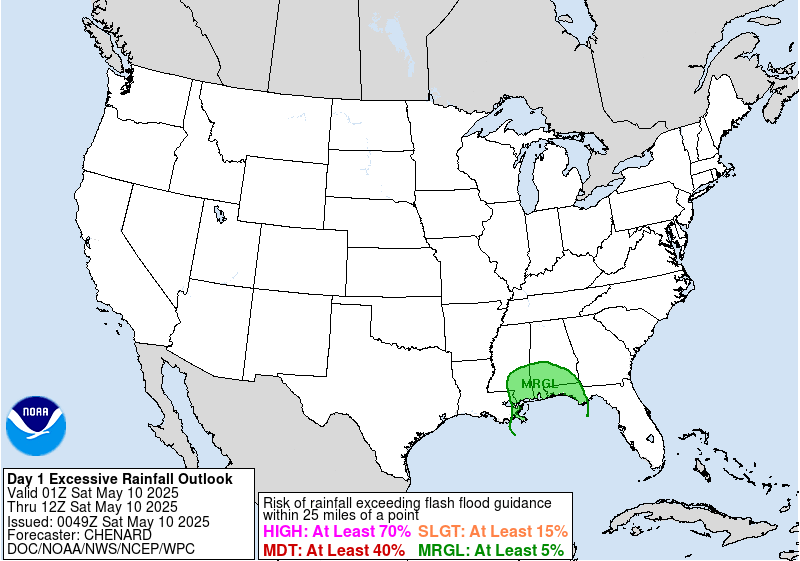 Some of these storms can pour buckets, but since they are so scattered the risk of flash flooding is lower. The risk for Davidson and Williamson Co. is low but not zero. Take the advice of the friendly man below if you encounter a road that looks suspiciously underwater.
Saturday is Friday but more rain
HRRR is showing 2 rounds of rain for our area. The first looks like it gets to us in the early morning hours. Like really early, 4am-ish. This precipitation looks more organized than scattered, so I'd plan for it. HRRR shows the heaviest just to our west. If the storms move a little more east, it will rain a lot more.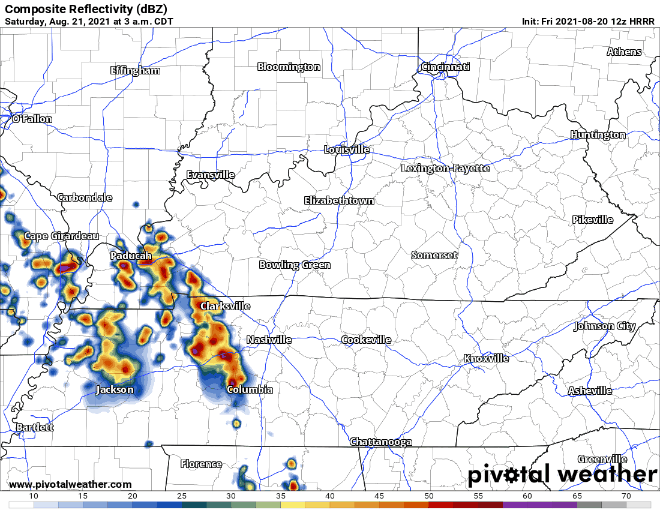 No severe threat expected with these storms. Same concerns as Friday, lightning and gusty winds. Same flash flood guidance as Friday. Only thing different is a loud clap of thunder may wake you at 4 AM. Rain should end after lunch time.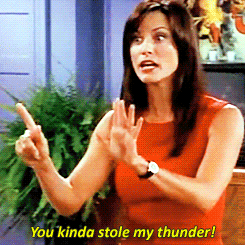 Next round of Saturday storms picks up in the evening. This time the storms look much more widespread, but the HRRR has them tracking right over us. Could be wrong, but have a plan for them.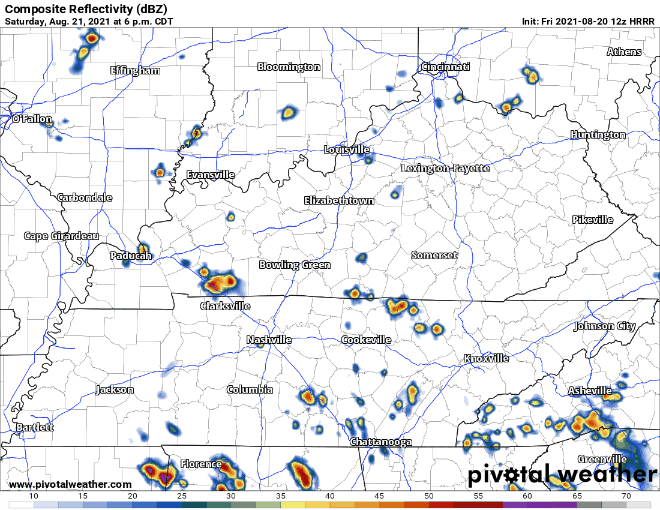 Closing out the weekend
Rain probabilities are lower on Sunday compared to Friday & Saturday. Euro shows scattered showers and storms until Sunday evening. After this rain, we transition to warmer and drier weather. The lower than average temps we had will start to climb as we head into next week.
As always, check back for updates to the forecast, and be sure to follow @NashSevereWx on Twitter!