The Storm Prediction Center believes there's a 5% chance you will see damaging straight-line wind within 25 miles of you today and tonight. While the threat is low, it is not zero. Two of our communities have seen the affects of microbursts recently, Oak Hill and Nolensville. Will we see another one today? We don't know. But, the chance is there and worth noting, especially if your plans include being outdoors.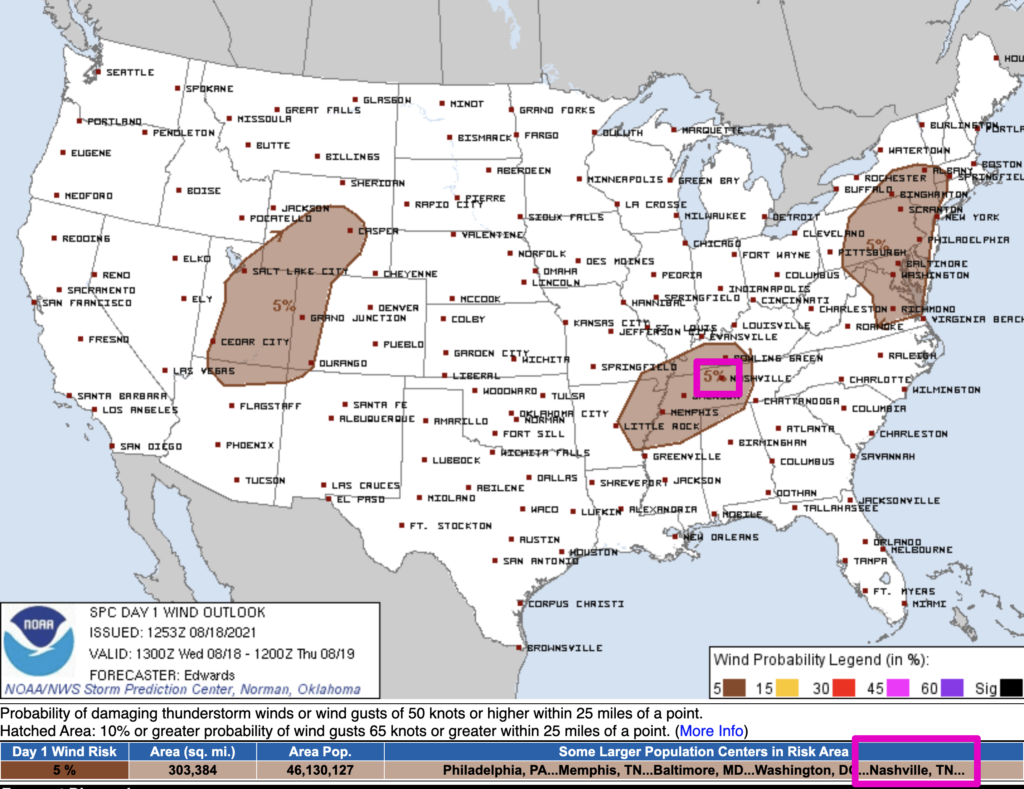 Storms have already begun to fire on radar today. HRRR (below) thinks these continue through the evening with another batch tomorrow.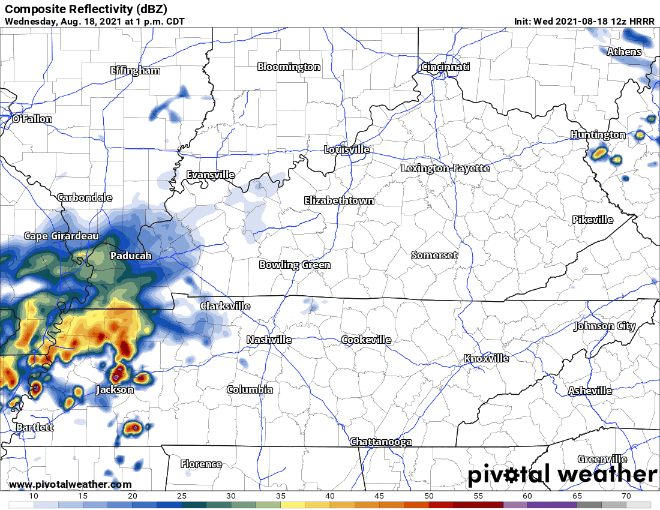 Our lovely HRRR does not extend until Friday but the Euro model has widespread rain Friday continuing until the weekend. The rain Friday is up and at em early Friday morning so bring those umbrellas right when you get out the door! Stay tuned for ETAs for Friday and the weekend storms.
If you plan to be outside at the soccer game, please have a plan if lightning threatens, and have a way to get warnings while you're outside. When you get to the stadium, before you get to your seat, spot a place you can go when/if storms become a problem so you can get to that place quickly.
Grab Those Boots!
With several batches of rain from now until Saturday, watch out for flash flooding. Our counties are expected to get 2-3″ of rain from now until Saturday night, see graph below.
The Humidity
What do you get when you combine a high of 90 degF, dew points in the low 70's, and continual days of rain?? MUGGY!! Temps dip tomorrow then start to rise back up again. As far as today through the weekend goes, temps are normal. Dew points stick in the low 70's until late next week so grab your gills(see below).