Scattered rain activity and overcast skies in store for our counties. Chances are best this afternoon, but most won't see anything. Those that do get storms likely won't see anything severe with these, just brief downpours and the occasional rumble of thunder. See the HRRR below.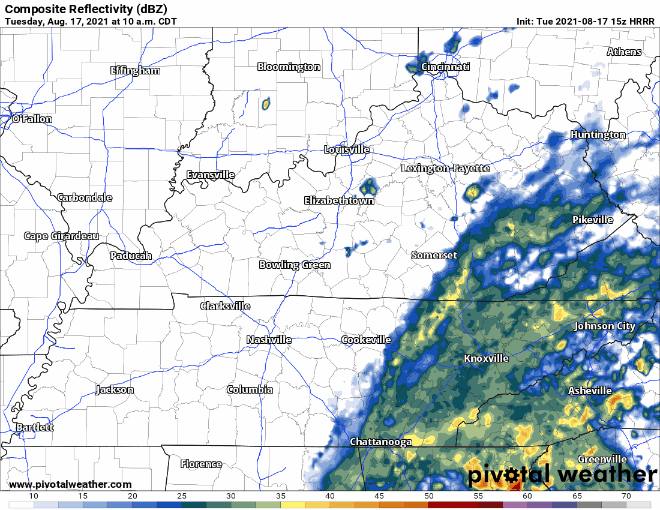 Beyond the slight chance for storms, pretty average temps/dewps for today and the rest of this week. Highs in the upper 80s and dewps camp around 70. Sticky.
Tomorrow: More Rain, Chance for Severe Weather
Rain chances start to increase tomorrow through the rest of the week. This means wider shower/storm coverage. The 12z run of the HRRR gives us some insight to what we might expect tomorrow. Generally speaking, we have an afternoon/evening rain event on the horizon. Looks like rolly-ball practices could be in jeopardy.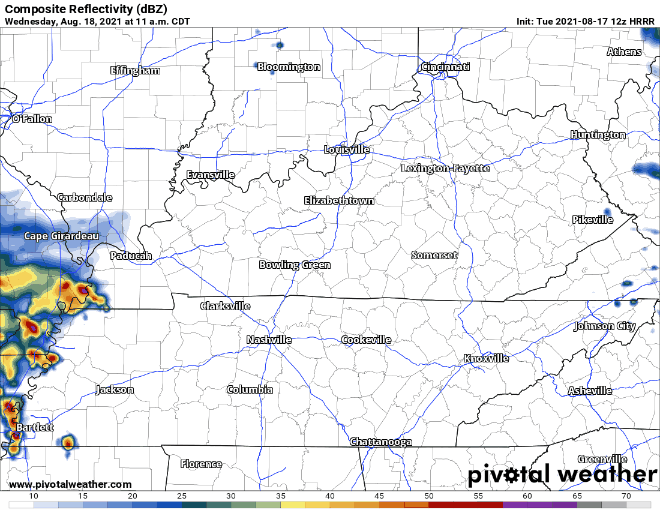 We're just outside marginal status according to WPC's Excessive Rainfall Outlook (5%-10% RISK OF RAINFALL EXCEEDING FLASH FLOOD GUIDANCE WITHING 25 MILES OF A POINT). It's not a fine line, so can't rule out flash flooding for some of our low-lying areas. We'll be watching rainfall amounts closely.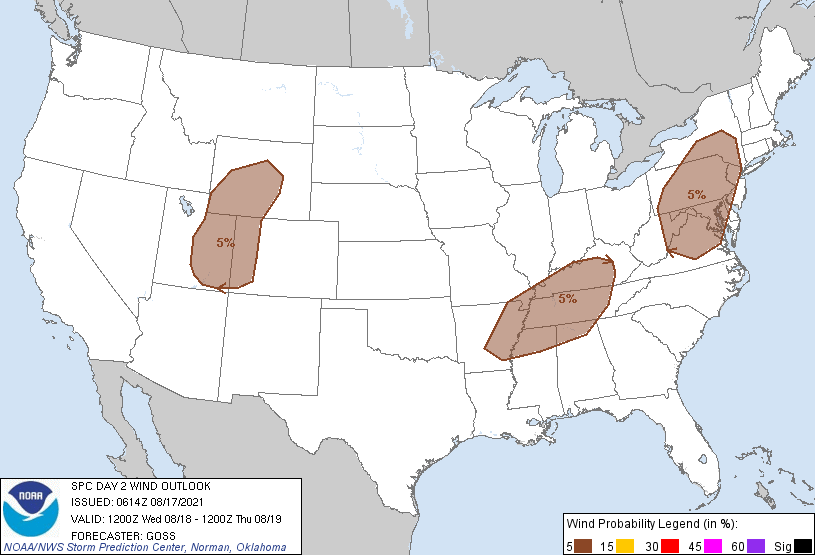 We're included in the marginal risk for severe weather tomorrow. Strong wind gusts and lightning are the primary concerns (5% probability of damaging thunderstorm winds or wind gusts of 50 knots or higher within 25 miles of a point). HRRR says we'll see widespread T-storms/showers later in the afternoon to around sunset.
Wider rain coverage continues Thursday and on. We'll keep you posted on the severe outlook.