Like yesterday, this morning is very foggy, and tomorrow morning could be as well. Remember to drive carefully if you encounter any dense fog.
It'll be another hot and humid day, with dewpoints in the 60s and 70s.
Today will be rainy. The HRRR shows the action starting around lunchtime and ending in the late afternoon. As of now, the overnight looks clear, but more storms could pop up, like usual. High winds, heavy rain and lightning are the main concerns today. Localized flooding is possible if one area gets a lot of rain, but widespread flooding isn't a concern.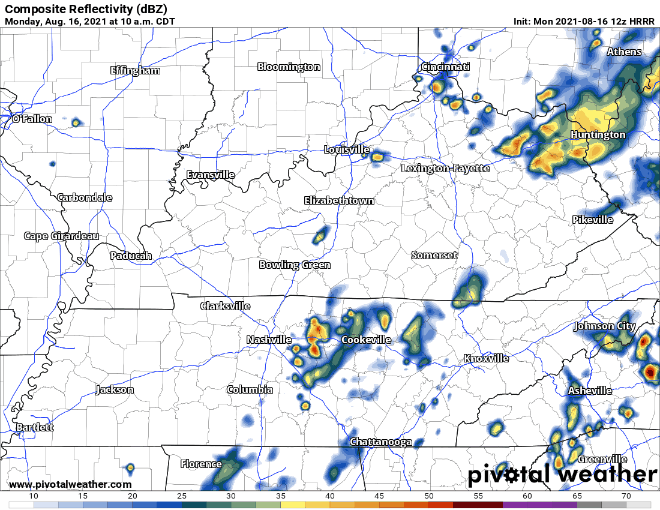 Fred
Tropical Storm Fred will return to Remnants of Fred status after landfall. It is still expected to miss us Tuesday. Here's one model's take on the track it's predicted to take: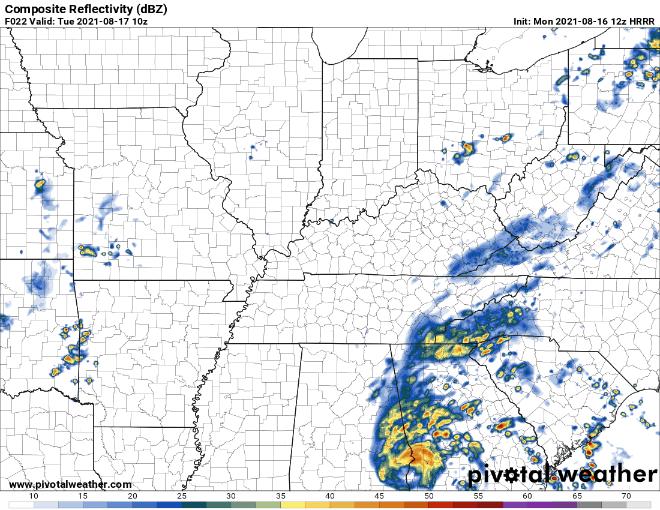 Tuesday & beyond
Common summertime randomized popup rain and storms, but the timing is unclear at this time. Later this week, we will see more rain and storms (probably Thursday, when a shortwave comes by), and temperatures will cool off thanks to all the cloud cover.