Happy Friday the 13th! Today is like the disgruntled middle child caught between yesterday and tomorrow. Highs are on a downward trend to the low 90s. Let's not get too ahead of ourselves now… dewps in the low to mid 70s could still give us our most beloved 100+ heat index. No more heat advisory, so that's good news. Practice heat safety anyway.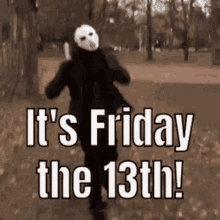 Rain chances are way up today thanks to the incoming cold front. More widespread than what we've been used to. Outflow leftovers from Kentucky's storms plus the lift from the front could fire up some stronger storms this afternoon. SPC has our area straddling the "Marginal" risk outlook, meaning we're on the cusp for severe concerns.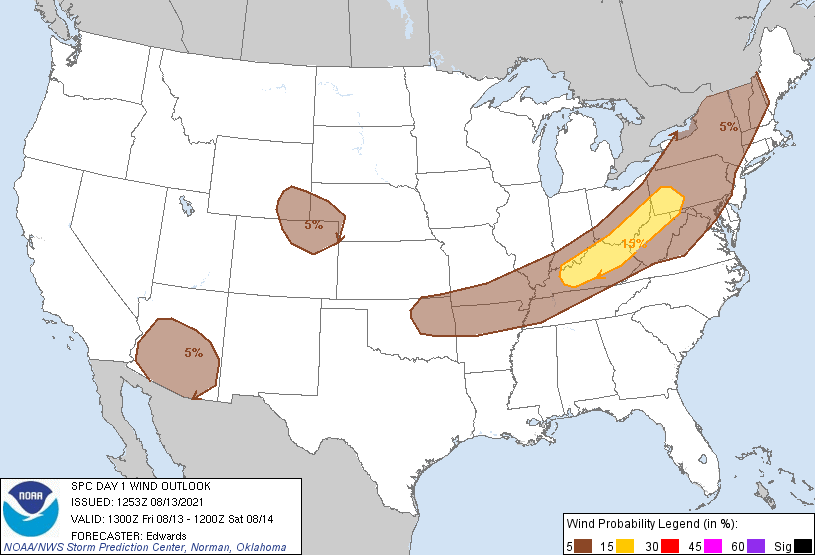 Heavy rain (5%-10% risk of rainfall exceeding flash flood guidance) and strong wind gusts are main threats (5% probability of damaging thunderstorm winds or wind gusts of 50 knots or higher within 25 miles of a point). Severe downburst winds are possible too. They can produce weak tornado-like damage. Here's a gnarly video of one yesterday to give you an idea.
ETAs are non-existent. These storms are expected to develop quickly. Keep the radar handy if you have outdoor plans. These could sneak up on you. Rain should clear out after sunset.
What to Expect For the Weekend
That cold front I mentioned is expected to push through on Saturday. It'll bring us back to typical August temps/humidity (highs in the upper 80s and dewps in the upper 60s). Funny to think this is our idea of relief now, but it sure is better than, say, a 106 heat index. Temps are expected to be "near normal" for the next 7 days, at least.
Rain/storm chances continue through the weekend. Scattered afternoon storms bringing heavy rain and lightning… not much else outlooked in terms of severe weather. Here's a look ahead at Saturday according to the HRRR.