First, the rain chances.
The HRRR shows a clear day for us, with maybe a shower or storm popping up in random spots. Mid 90°s temps with a superhumid (for us) airmass — dewpoints in the low 70°s ugggghhh — is plenty of fuel for a pop up storm. Just going to be hard for one to form today. One clue: if it's storming close enough to us in Kentucky, an outflow boundary will come flying south into town. That could create showers and a few lightningstorms. We'll watch this and post updates on Twitter.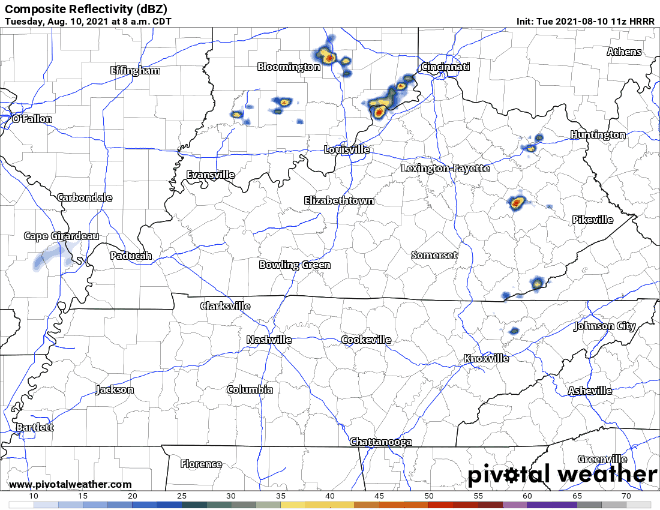 As the week continues, expect it to get grosser outside.
Heat advisories are not yet in effect, but they might be needed.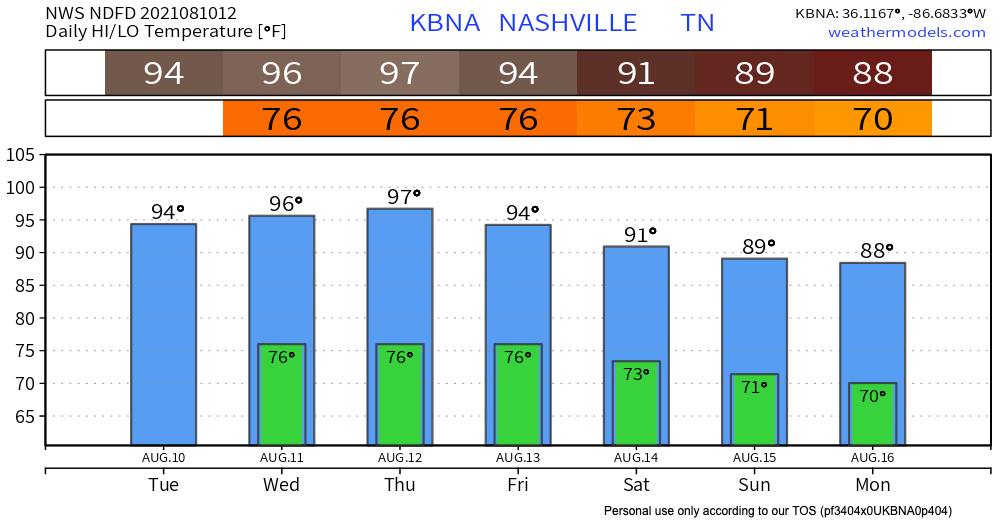 Heat index max values next three days will run 105°, 105°, and 105°. One Ohhhhno Five is the threshold for a Heat Advisory. For now, though, no advisory has been posted. HRRR has heat index values just below the threshold today: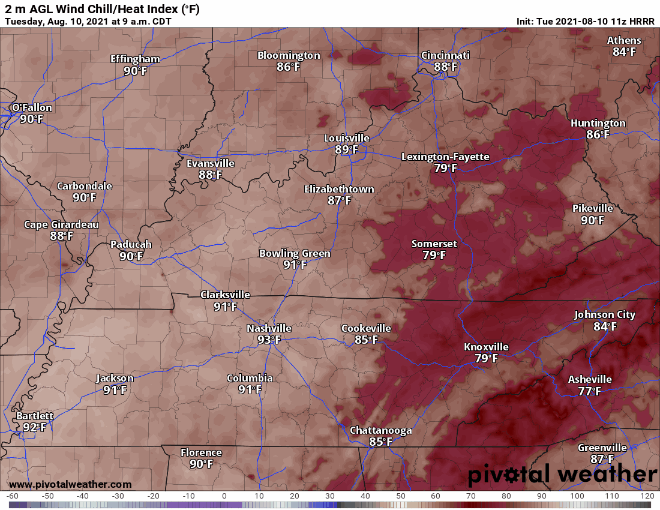 That cold front I wrote about yesterday is still expected to come through Friday or Saturday, bringing our temps down a little and also possibly bringing us some rain/storms. The Euro has some rain Saturday morning. Meanwhile in the Gulf, the below tropical system may be hanging around:
The track on this thing is far from decided. The latest Euro runs, however, do not have its remnants impacting us.