Heat index up to 97° this afternoon. Same temps as the weekend but dewpoints over 70° will be to blame for making the humidity worse than it was this weekend.
A system of storms will be going through to our north, which could maybe bring us some pop ups in the afternoon/early evening, but it isn't looking super likely.
The HRRR shows these pop ups happening more east of us.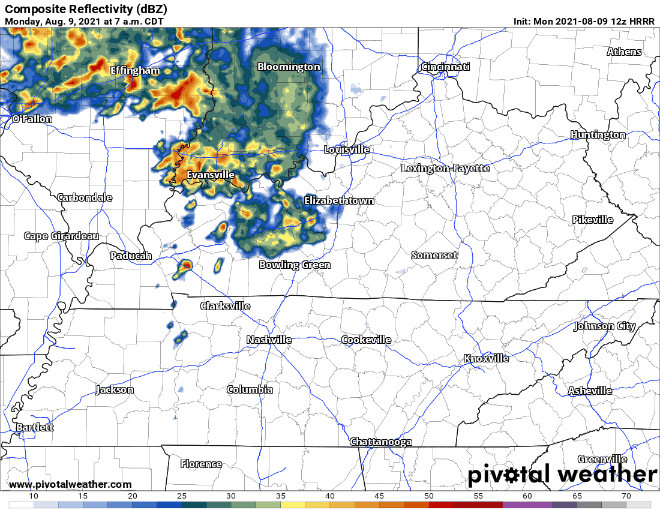 But other models show rain and storms scattered around this afternoon and early tonight.
The Euro has it: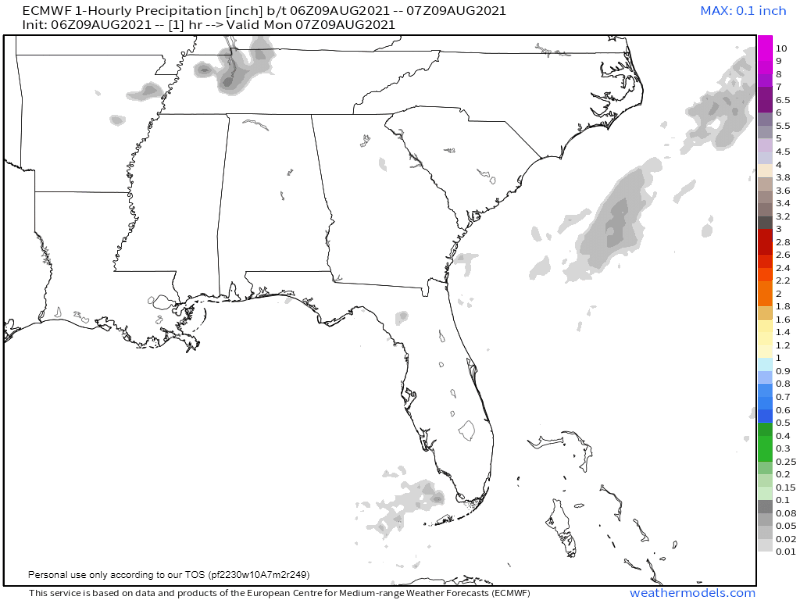 So does the HREF Ensemble: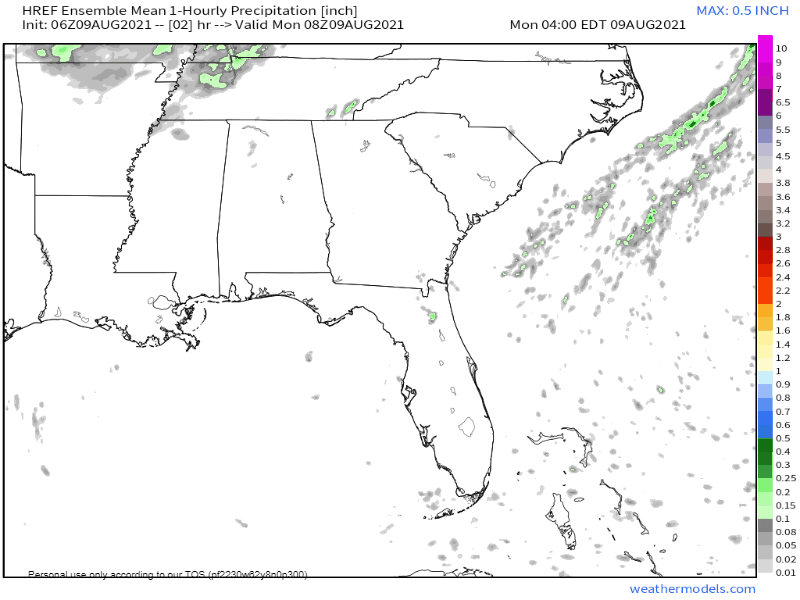 Hence the uncertainty.
This morning, SPC included us in 5% probabilities of large hail and/or damaging winds, but at 11:30 AM we were removed from that area. The risk retracted north:
Add a flash flooding threat. The risk is 5% to 10% per WPC:
More rain and storms possible Tuesday. Timing fuzzy because each HRRR model run is different. One of those runs (the latest) is below. Timing could be anytime, really. These are the kind of rain/storms where it could be pouring at your house, but sunny a couple of neighborhoods over. Annoying, I know.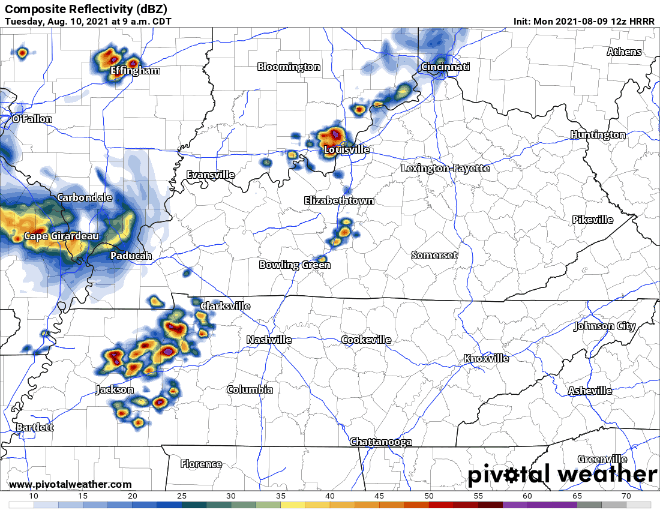 Lightning and heavy rain is most likely. Severe weather is possible, but SPC only has us in the lowest-probability damaging wind area.
As the week continues, we will be slowly warming up. Afternoon/Early Evening popup storms and rain are possible each day as the temperatures increase. Dewpoints remain very dew-y in the 70's. See our handy chart below.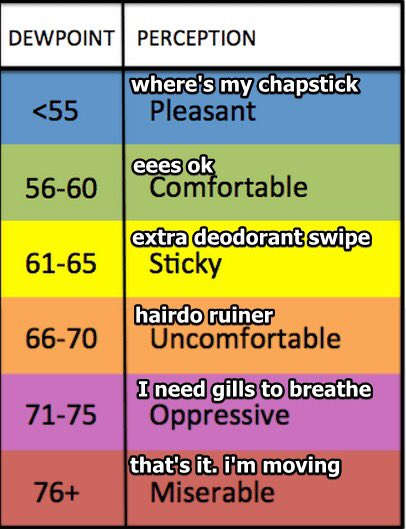 When will this change?
A cold (see also: less hot) front looks like it'll head our way later this week – Friday or Saturday. This could bring some organized rain and storms, and will cool us off a little bit. It won't bring Fall, but it'll take the edge off.