Nothing but dry and warm today. Rain is practically nonexistent in the most current model runs. Some more cloud coverage later today through tomorrow.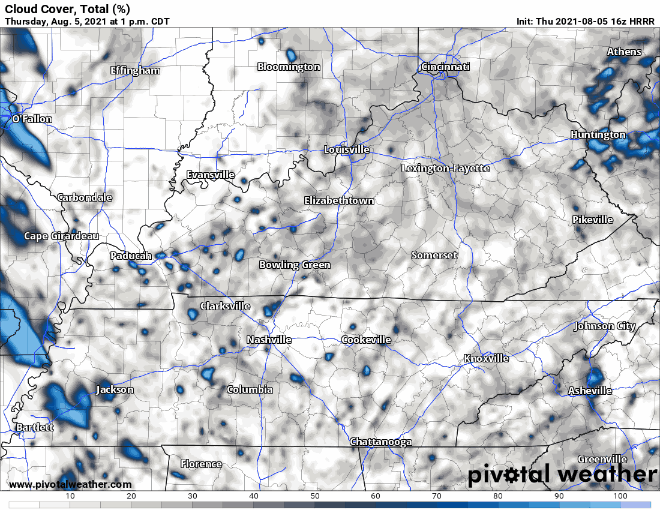 Highs today are just shy of 90 and dewps in the low to mid 60s. Sticky, but pretty low for August. Tomorrow will be similar, but dial up the humidity a bit (dewps in upper 60s). Highs sneak into the low 90s and dewps hang out in the upper 60s for the weekend.
Probably sound like a broken record here. Added heat/moisture will bring (drumroll please)… you guessed it! Your friendly neighborhood summertime shower/storm. Scattered coverage and ETAs on Friday afternoon are the story with these. Most won't see much, if any at all. So don't go cancelling your outdoor plans just yet. HRRR shows showers in the morning, but the best chance (still low) is in the afternoon.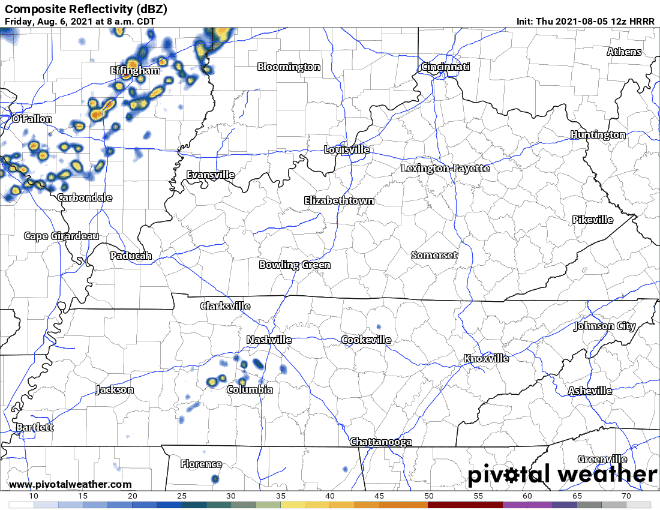 More of a summery weather pattern headed our way. Uptick in heat is the real story. Rain is like that one flaky friend. Don't know when, where, and if they're going to show up to the party. Get ready for this through the weekend and possibly beyond.