This warmest low temperature of all time was likely recorded today at BNA. 80º. If we don't drop below 78º before midnight tonight, we'll have a new official record. Whether it stands or not, an 80º low temperature is highly unusual.
But… Today it will start to cool off a little bit *cue the applause*. However, the coming cold front is bringing some storms with it. There is a system to our north that's heading our way, but the models aren't exactly sure of the exact timing and location.
The HRRR shows these showers arriving around 9 a.m, and lingering until 3. The GFS shows them arriving at 10 and still hanging around our area by 1.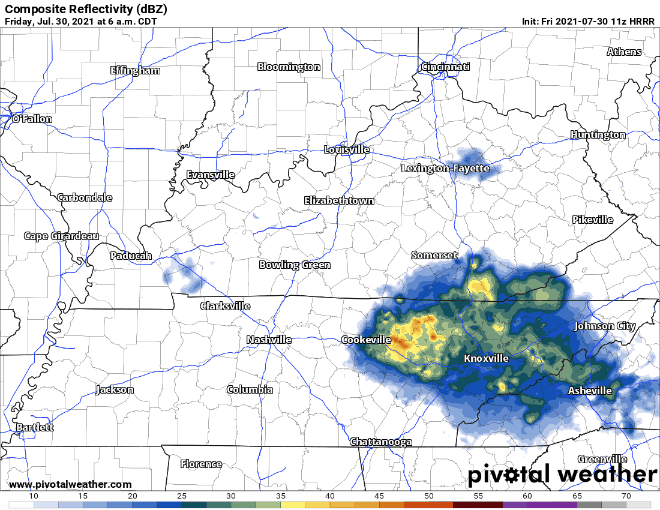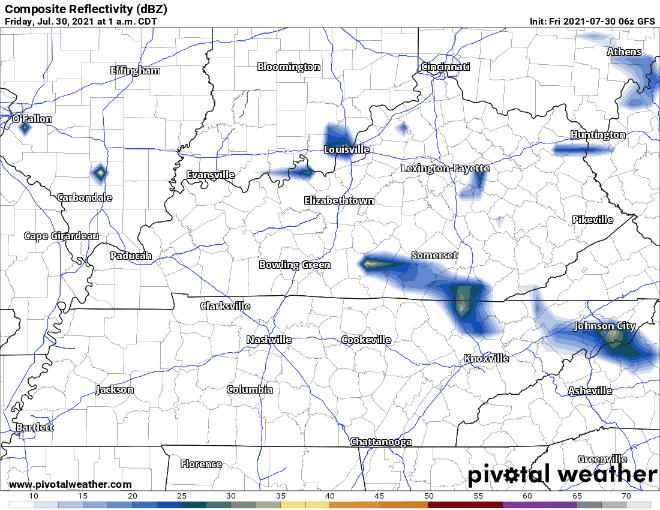 Stormy Saturday Night
The incoming cold front is going to bring rain Saturday evening into the overnight. It's still a little early to trust the exact timing that the models give us. If you have a weather radio, Saturday night would probably be a good night to use it. Some of these storms may be strong or severe, with heavy rain, strong winds, thunder and lightning – good news to those of you (like me) who sleep better when it's storming. Isolated flooding might be present, so be extra careful if you'll be out during the overnight hours.
Here's what we're looking at: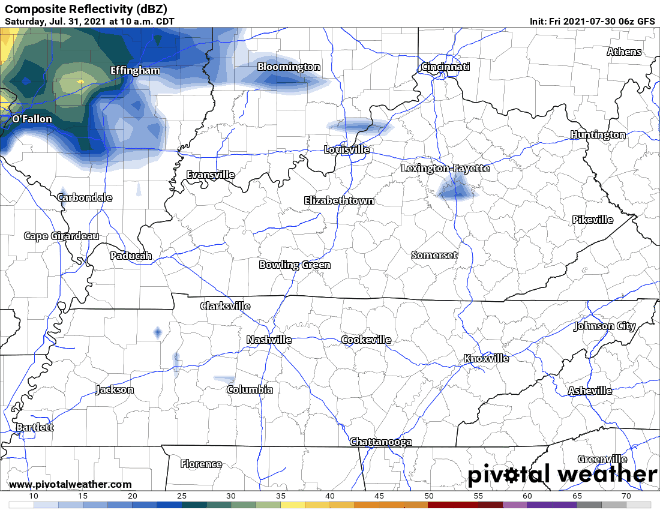 Rain Continues Sunday and Monday
It looks like the storm chances will continue to Sunday – Monday. Timing and locations of this are not certain as of now, but if you have outdoor plans, now might be a good time to think of alternatives.