Fog formed on area lakes and rivers overnight. Here's the sat view of it mixing out.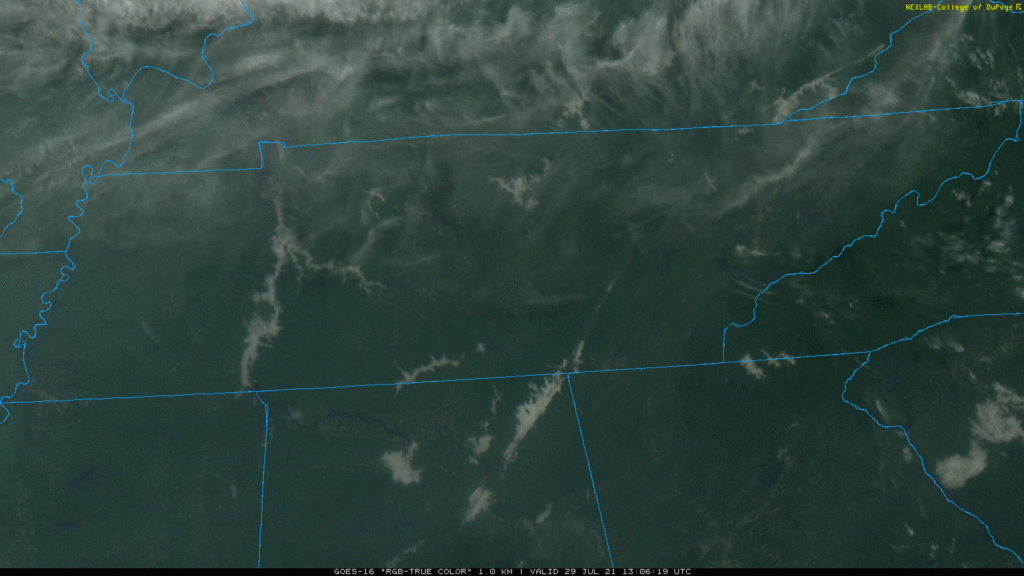 Today watch for these signs.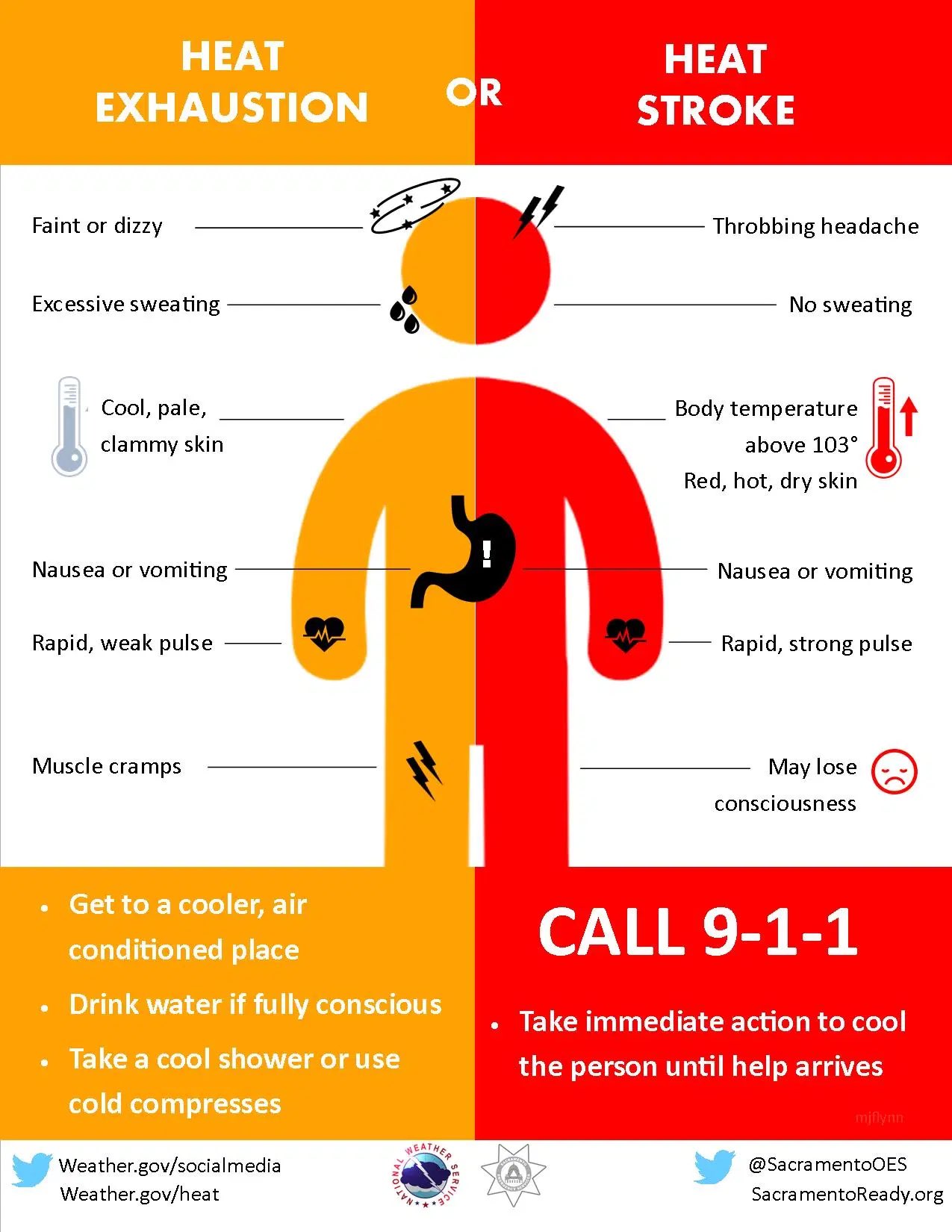 A Heat Advisory starts at 11 AM and ends at 7 PM tonight. This means the temp/humidity combo will push the heat index/feels like temp to 105° in shaded areas. Much hotter in direct sunlight. Our local heat index should hit 107° in Nashville and 106° in Franklin. You know what to do. Take breaks, guzzle water, etc.
The forecast high temp is 99°. The last time we hit 100° was July 8, 2012, during that epic heat wave. Since then, we've hit 99° seven times.
I voted no. Betting we are too humid to get the temp to 100°. Not that it really matters. Miserable out there. (The record high temp for July 29 is 105° set in 1952).
Too much high pressure today. So no rain.
Lower temps Friday through the weekend — "only the mid 90°s" — with high humidity. Expect heat index close to 105° again Friday afternoon and at least triple digits Saturday afternoon.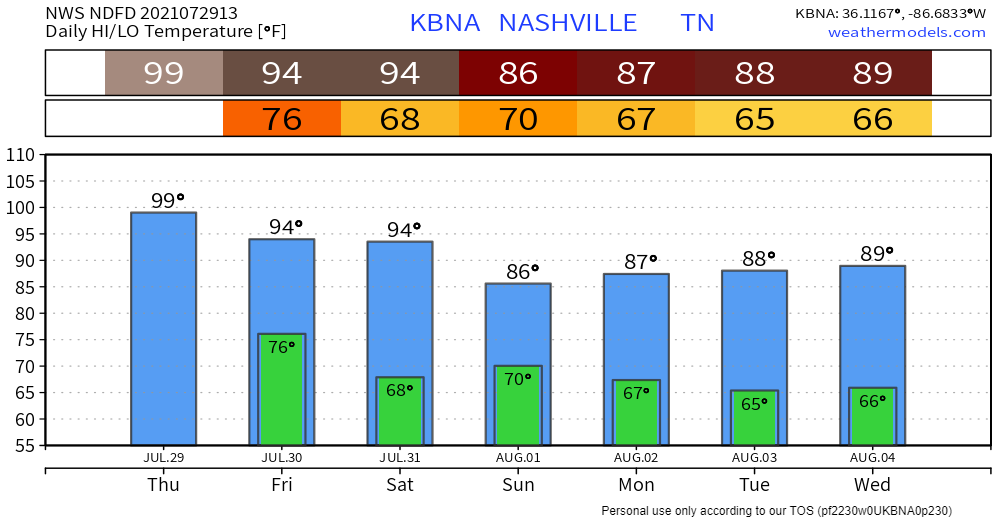 The dewpoint drops slowly, and gradually, through the weekend. Still humid, but it'll take the edge off it. At least the worst of the heat/humidity combo will be today-Friday, not Saturday-Sunday.
Storms may pop up each afternoon Friday, Saturday, and Sunday. These would be random, bubbling up, hardly moving, lightning tossers, with low end heavy rain/flash flooding potential with microburst potential. When and where storms develop, we don't know. The weather models aren't that good.
HRRR drops a line late afternoon/early evening Friday along and just south of 840. I doubt this model has the timing and location exactly right. Line could go north or south.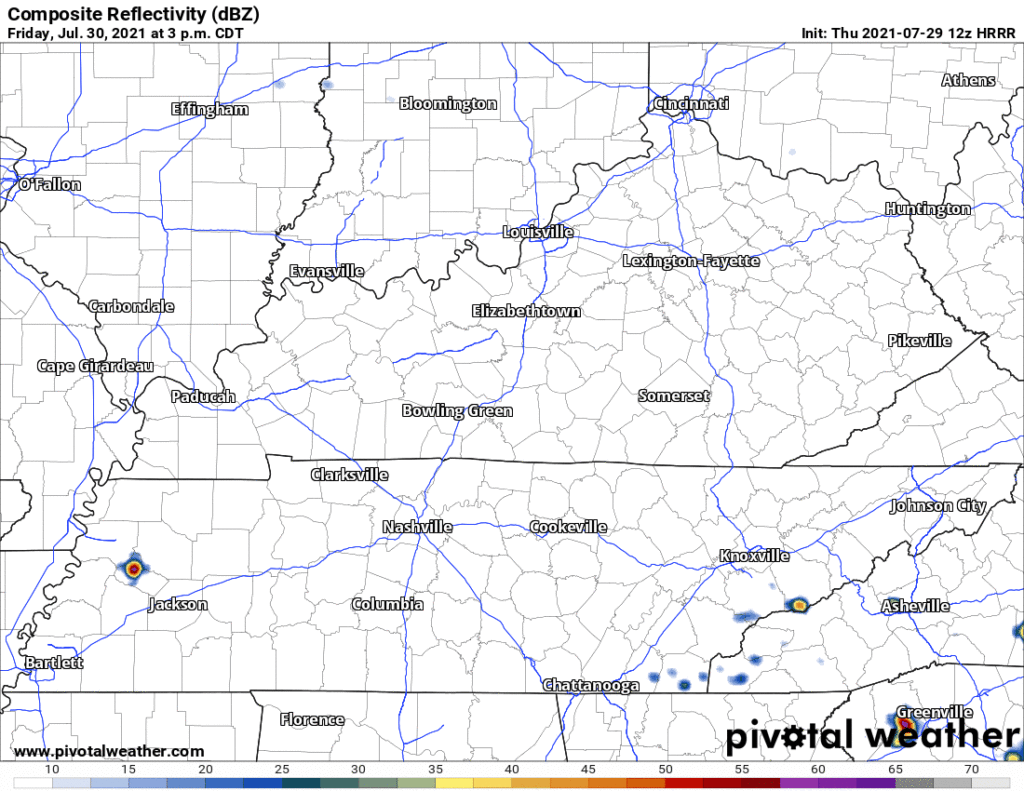 For the weekend it's either hot and humid, or storming on you. Both are hazardous if you ignore the dangers and leave yourself vulnerable. But with a few contingency plans, awareness, and common sense, your outdoor plans are good. If I had to bet on the Fri-Sat-Sun afternoon most likely for rain, I'd bet on Sunday. Notice the Sunday forecast — high only 86° because clouds and rain likely.
As always, check back for updates to the forecast, and be sure to follow @NashSevereWx on Twitter!