But first, a pre-forecast PSA
If I were to put "summer" in all caps, bold, underline, and italics, that's what today will feel like. SUMMER. Heat index will almost reach 100, there is pretty much no chance of rain. At the time of writing this, we are not predicted to reach the heat index needed to issue a heat advisory (105), but we are very close. Highs in middle TN will vary in the 90s, and Nashville could hit 98.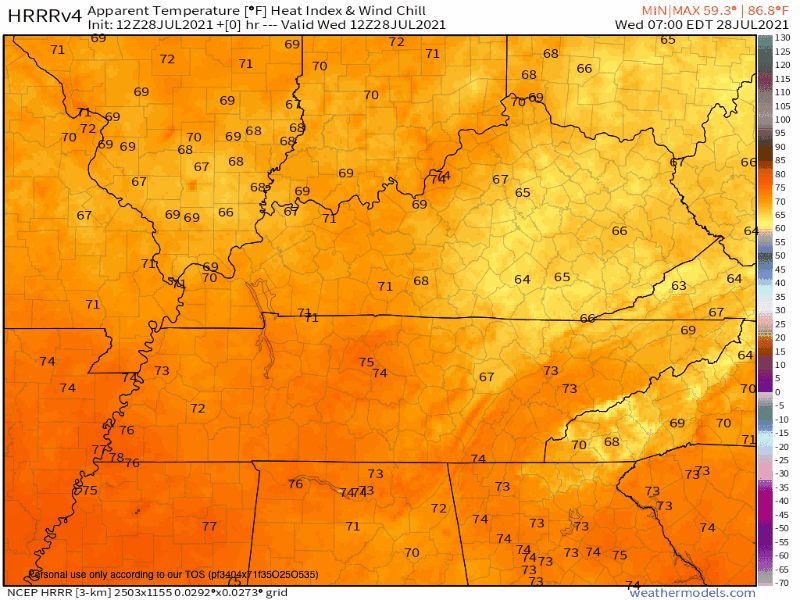 While we aren't hot enough for a heat advisory, we are under a special weather statement which is the prequel to the heat advisory. Y'all probably know the drill by now – drink lots of water, use sunscreen and protective clothing, and avoid being outside for long periods of time if you can. Remember that heat stroke is a medical emergency – so if you or someone else has these symptoms, call 911.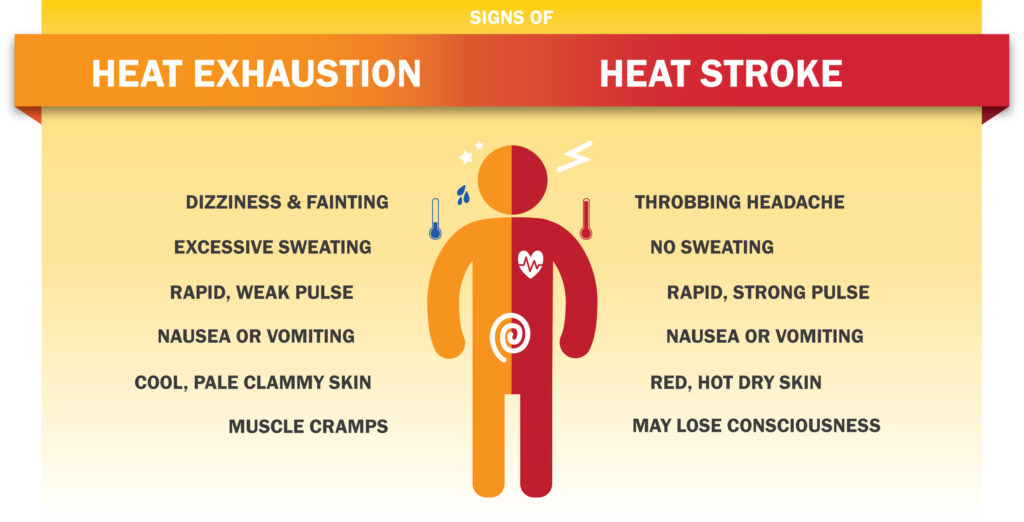 It can't possibly get hotter, right?
It can. Thursday is expected to heat up even more, with our high forecast at 99. The heat index is forecast to reach 105 in Nashville for a few hours, which would mean we're right up there at the heat advisory threshold.
ALSO REMEMBER LAST TIME NASHVILLE HIT CENTURY MARK WAS IN 2012, 9 YEARS AGO, SO IT GENERALLY TAKES RIGHT MIX OF HEAT AND DRIER THAN NORMAL SUMMERTIME ATMOSPHERIC CONDITIONS TO HIT CENTURY MARK OR EVEN GO A FEW DEGREES HIGHER.

NWS Morning Forecast Discussion July 28, 2021
In other words, if we have a tad less moisture in the air than anticipated, we may reach 100. If there's more moisture, we may not get there. But, let's not split hairs here, it's gonna be hot.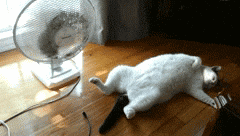 When will we get some relief?????
Our next rain chance is possibly Friday afternoon. A small system is working its way towards our area, and it should help us cool off a little bit. After Friday, we should cool off a bit. Back to just normal hot instead of oppressive, I want to move to the North Pole type heat.