Not a super wet Tuesday with only a couple scattered showers for this afternoon/evening. HRRR has storms popping in late afternoon and should be out of the area by 9pm. These storms may include lighting so lookout for that. Also expect quick downpours and gusts of winds. Will you get rained on? No one really knows. Rain is more likely south of 40 than north of 40. But either area could get rained or stormed on.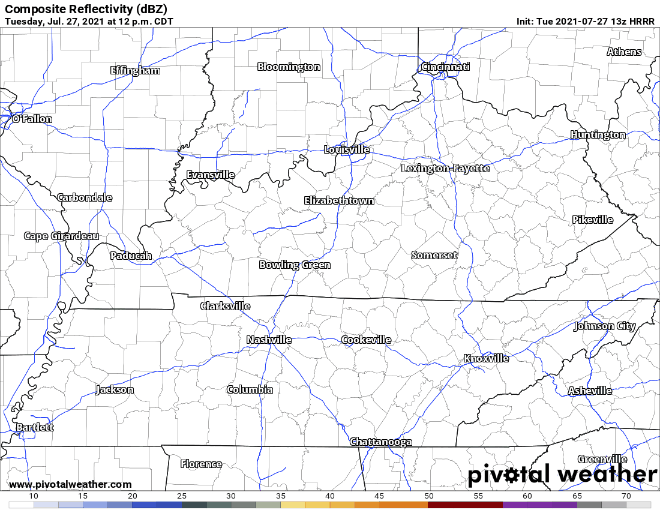 Wednesday and Thursday just look plain dry and hot!
Let's Talk About This Heat! 🥵
Today look for 93 degF. Dew points are in the low 70's today making this heat feel even worse. NWS Blend of Models has the heat index for today reaching 102 degF! Watch out for the heat index for the rest of the work week as it should be similar.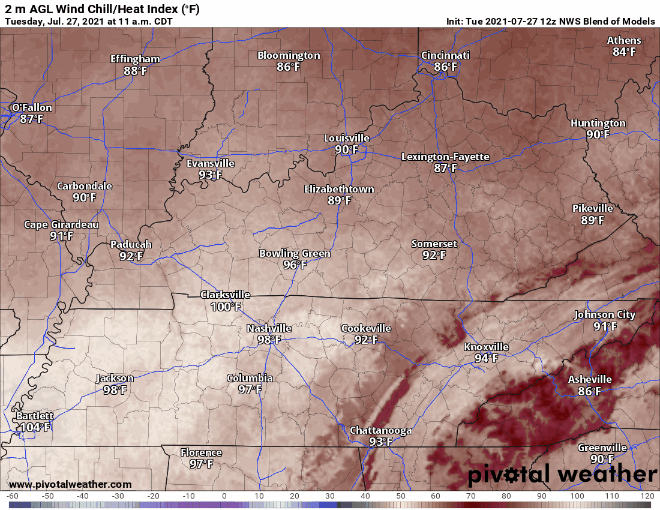 High's in the 90's continue for the rest of the week. Dew point lingers around the low 70's as well.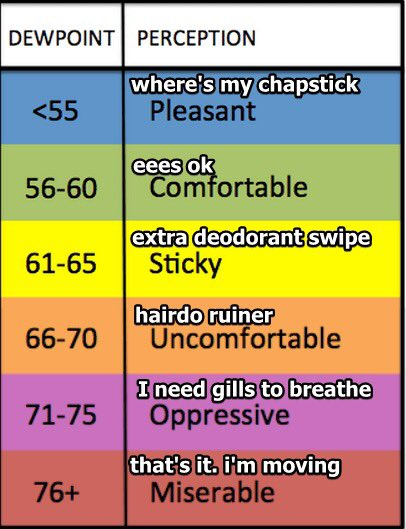 A few models show 99° Thursday. None get to 100°. We've been close to 100° several times since 2012. Our sub-100° heat streak lives on.
Thank goodness temps and dew points dip starting Saturday causing milder heat for our weekend! But, still pretty hot and humid. Scattered shower/storm chances rise for the weekend. Rogue washout possible for Wottery Winners. Rain more likely Sunday than Saturday.