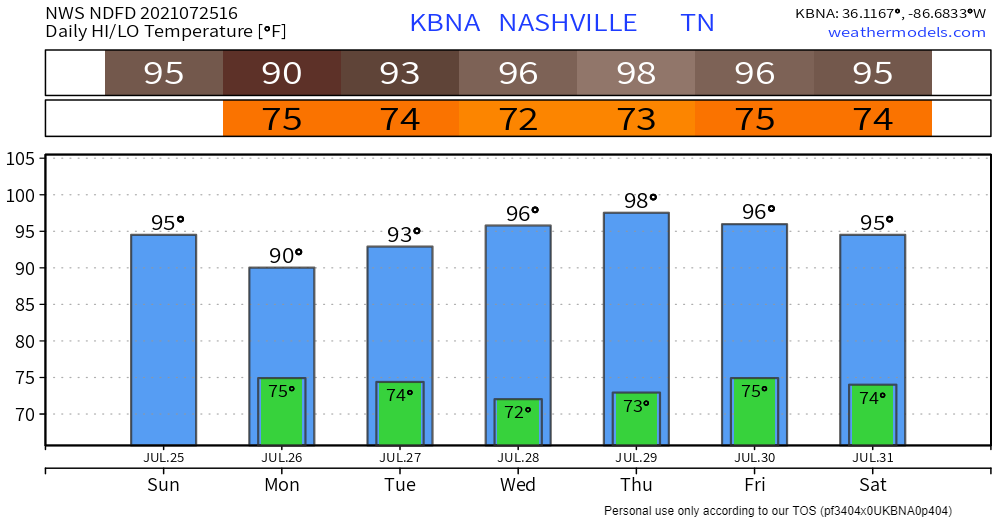 Air quality is improving. Most of the wildfire smoke cleared. It's heavier northwest and southeast of us.
Today expect a miserable combination of temps and dewps. Like walking out into a tropical rainforest. NWS-Nashville issued the below Special Weather Statement for the heat. See below. Heat exhaustion is likely for those who ignore basic hydration, rest, and shade.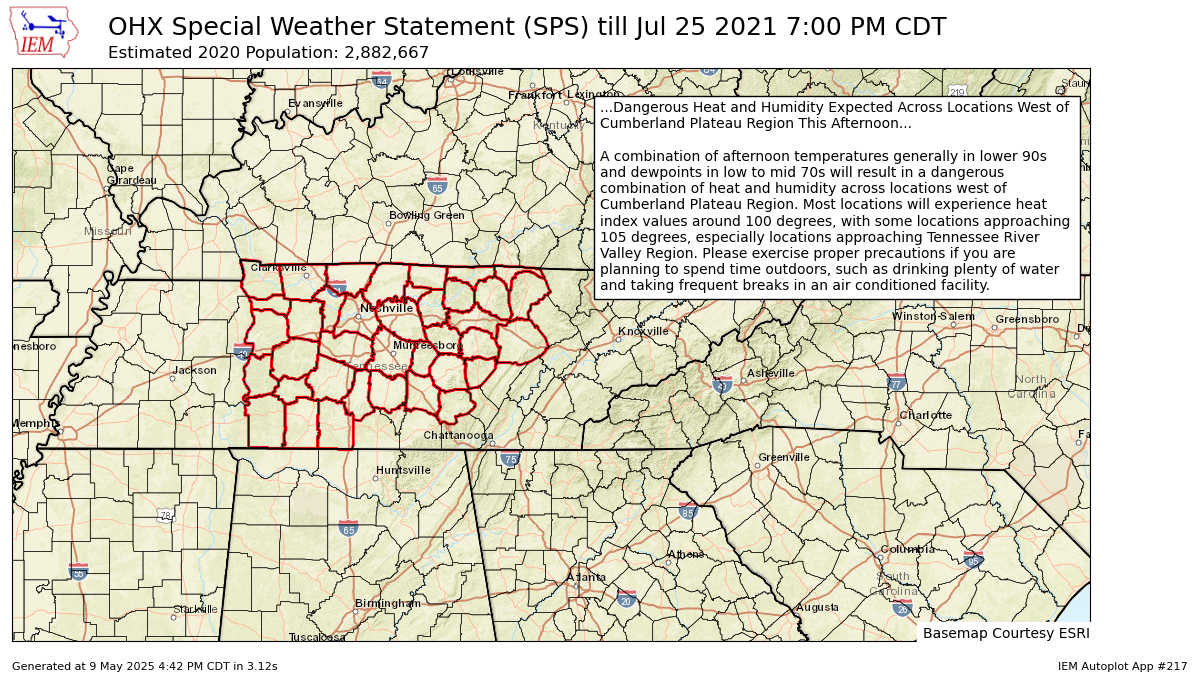 Rain to Cool Us Off?
For some, yes. Others, no such luck. We had a brief shower south of Franklin this morning. Better chance of showers/thunderstorms later this afternoon. Some slower-moving downpours could cause minor localized flooding. The occasional lightning strike here and there and gusty winds possible, too. HRRR gives us an ETA in the late afternoon/early evening. Outdoor plans are a go but keep eyes on the radar if you're planning on being far from enclosed lightning shelter.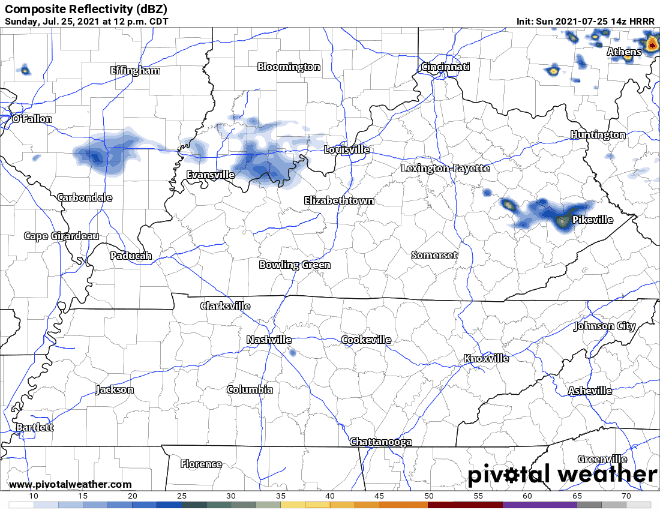 Better rain chances Monday. A broken line of storms is anticipated by the HRRR. Hazards: lightning, heavy rainfall, gusty winds all possibilities. HRRR expects any showers/storms to arrive early afternoon and be out by late afternoon.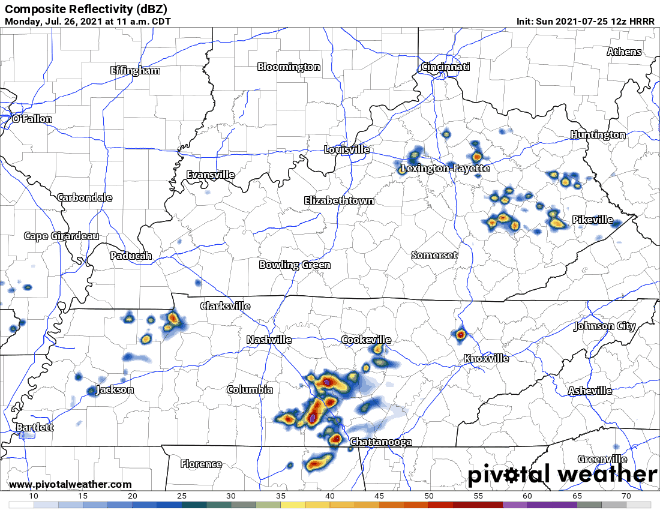 WPC says flash flooding potential is low. 5% to 10% probability. That's because sometimes these storms don't move. They can dump a lot of water.
High temps and dewps are hanging out with us Monday and Tuesday.
Rain chances plummet Tuesday before it gets dry and HOT Wednesday and Thursday.
As in 98° Thursday. That's the official high temp forecast from NWS-Nashville. It's also found here in the Euro model data: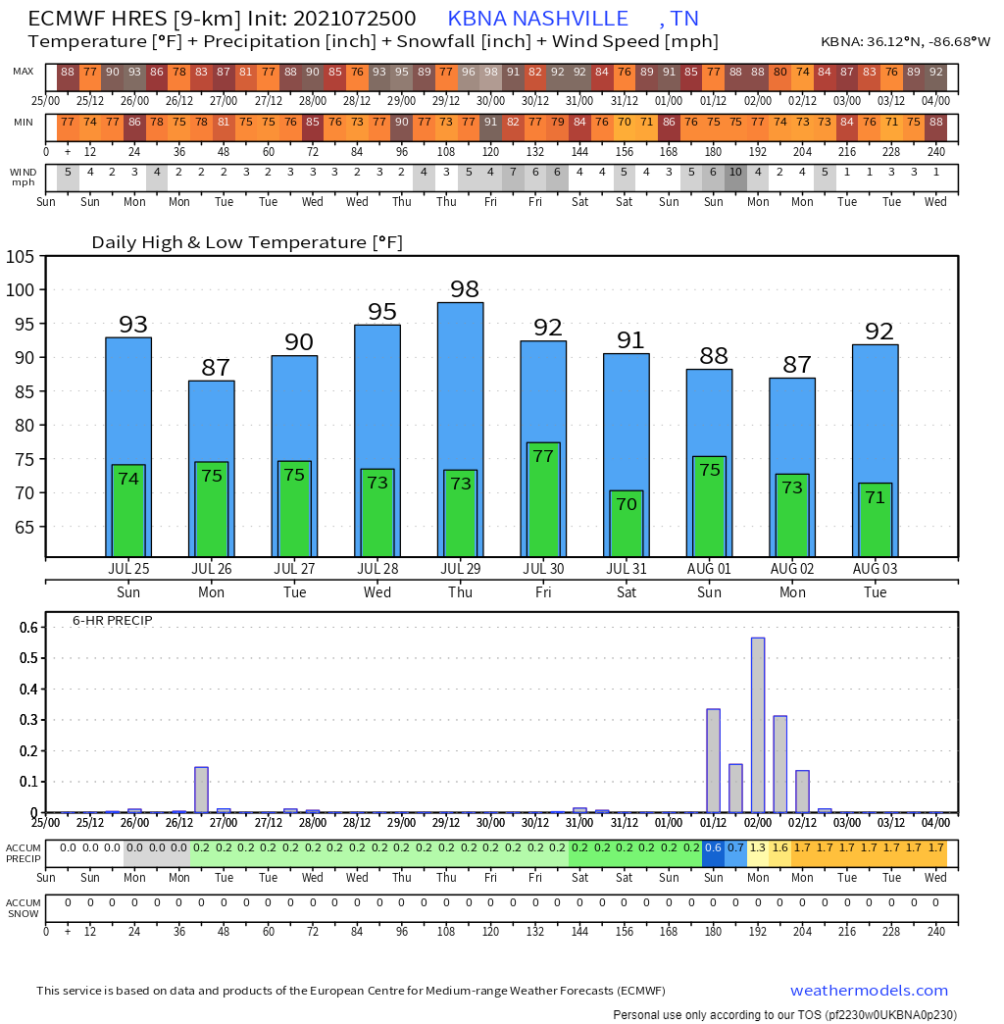 Low to mid 90°s next weekend paired with oppressive humidity. Angry summer is here.
As always, check back for updates to the forecast, and be sure to follow @NashSevereWx on Twitter!