We have reached the end of the rain! We're staying dry for today and tomorrow. Any blips of storms on the models stay south of us. There is not much of a chance for those to develop throughout the afternoon time and affect us.
Friday looks like there is a greater chance of rain with scattered showers possible in the afternoon. The Euro doesn't have any precip in here until maybe Sunday afternoon. This may change, check back tomorrow.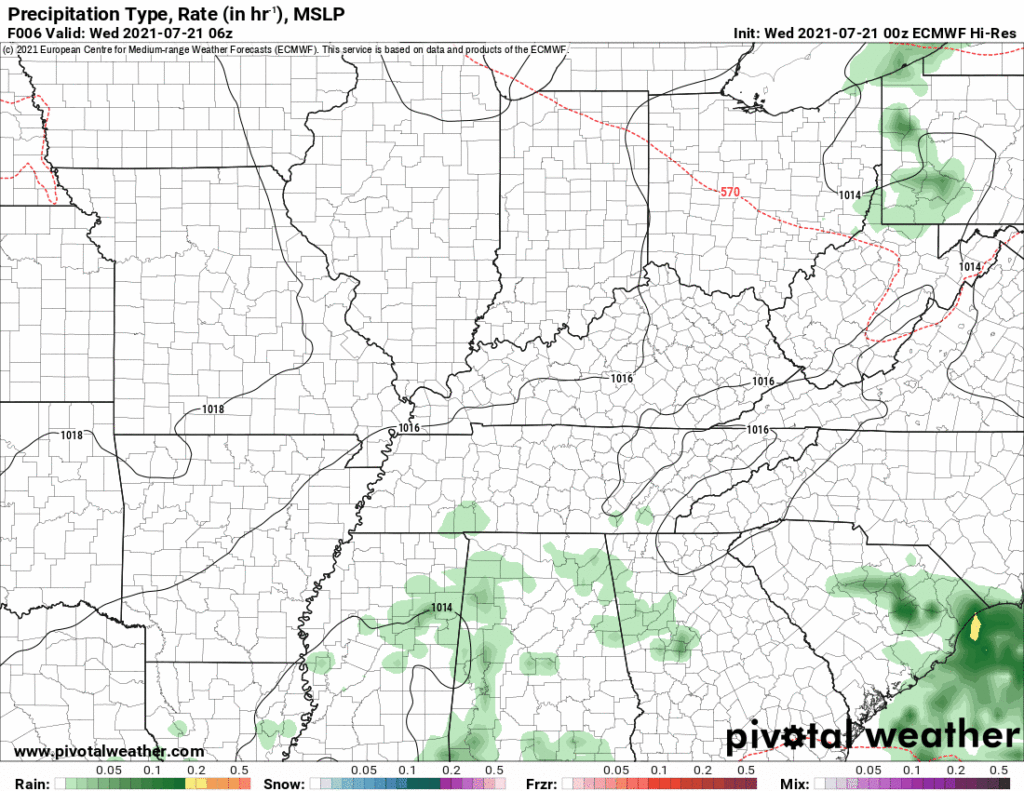 Highs reach into the low 90's and stick until next week.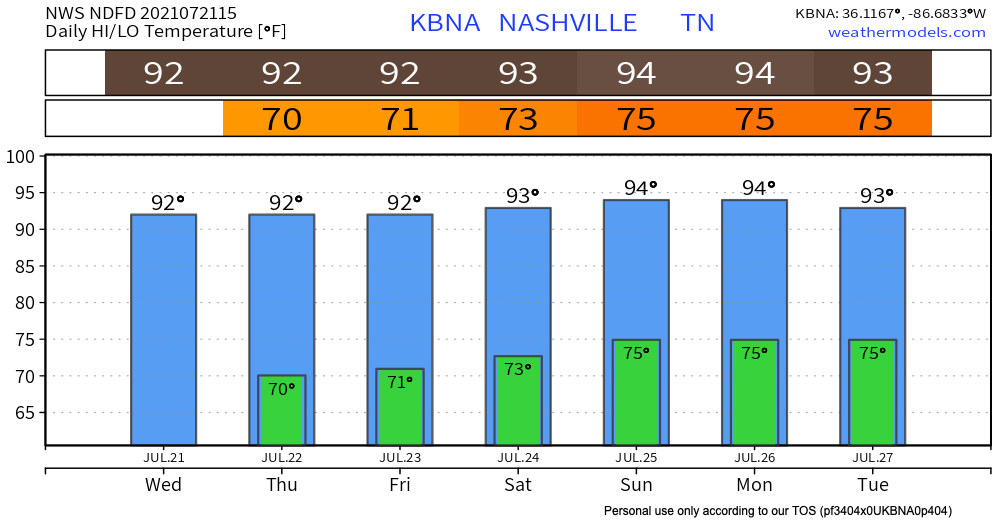 The heat index for this weekend ranges from the mid 90's reaching towards 100 degF. Dew points stay in the high 60's until Saturday. Sunday into next week dew points rise to the low 70's, ugh muggy!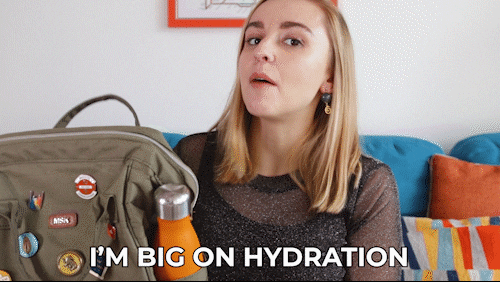 Western Wildfire Smoke Overhead
Wildfires are raging in the western U.S. Oregon has the largest burning wildfire in the US called the "bootleg fire." It has burned the acreage equal to the city of Los Angeles. These fires are caused by years of drought, erratic winds, and are sparked by lightning and sometimes people/industry.
So what does this mean for us in Davidson and Williamson Co? The smoke from these fires has traveled all the way to the eastern part of the country and is affecting our air quality. Upper level winds spinning around high pressure just east of the Rockies is the reason: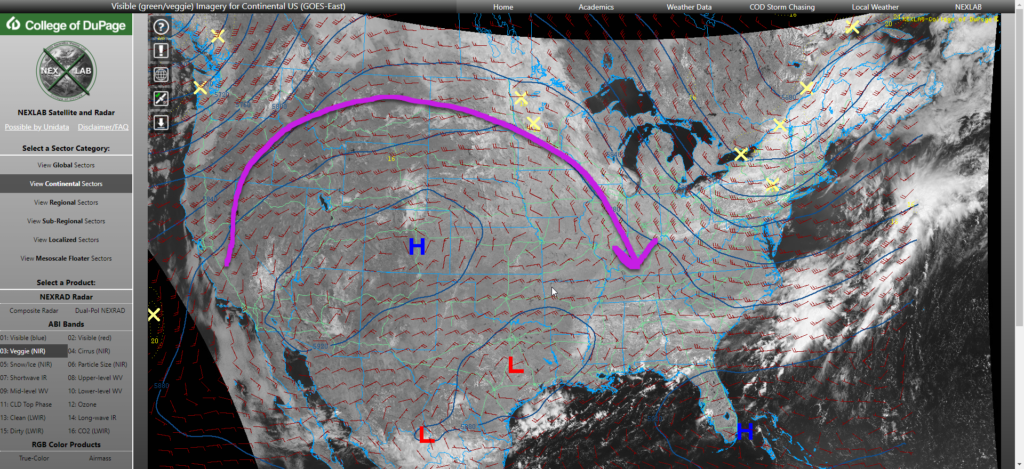 The Tennessee Department of Environment and Conservation issued us a code orange health advisory today. The general public is not likely to be affected much but children and adults who are higher risk due to a respiratory diseases like asthma should limit lots outdoor activity. From 2pm to 7pm will be the peak time for these unhealthy particles to affect someone. This advisory will end at midnight tonight as we are expected to be in the moderate zone tomorrow.
The thickest smoke plume will roll in after midnight tonight per the HRRR smoke model. 2 AM shown below:
As always, check back for updates to the forecast, and be sure to follow @NashSevereWx on Twitter!