Copy and paste yesterday onto today, because rain chances are down and temperatures are up. It's looking like it may even be a bit hotter than yesterday with heat index forecasted to reach the mid to upper 90s later this afternoon. Typical muggy, summer day in Tennessee. Not going to be much cloud coverage to keep the sun from beating down on you.
Rain chances are low, but not zero. You could still see an isolated, afternoon pop-up here or there. HRRR thinks it's more of a Kentucky/Plateau problem.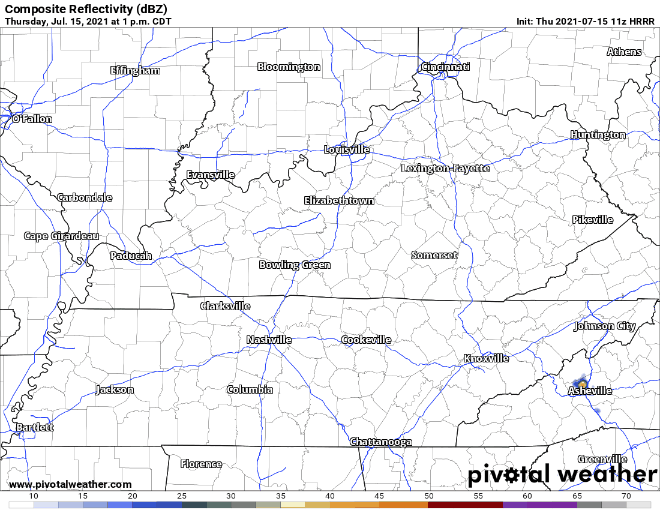 Rain Coverage Back Up Through the Weekend
Rain chances start to go back up on Friday thanks to incoming moisture. We're keeping an eye on a cold front looking to grace us with some additional lift by Friday night. This means more widespread showers and thunderstorms that are going to hang out through the weekend… bad news for your outdoor plans.
"On Sat and Sun, the upper trough is set up across the region, leading to widespread showers/storms…but severe parameters will drop off, as will the chance for strong storms. Sun afternoon however, instability does get a boost but again strong/severe storms chances still low-end. Storm motion could also lead to localized minor flooding over the weekend." -NWS Nashville Morning AFD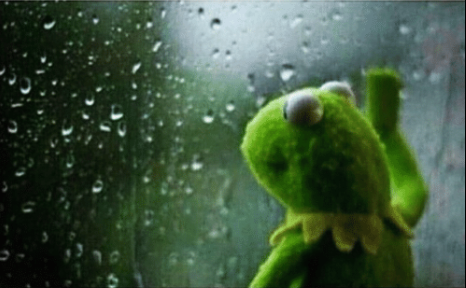 A couple of stronger storms are possible Friday through the weekend. Lightning and gusty winds are the main concerns. The likelihood of any storms turning severe (hail, damaging straight line winds, tornado) is very low. Focus is on localized flooding from the heavy rain, but much of our area won't see more than an inch of accumulation over the weekend.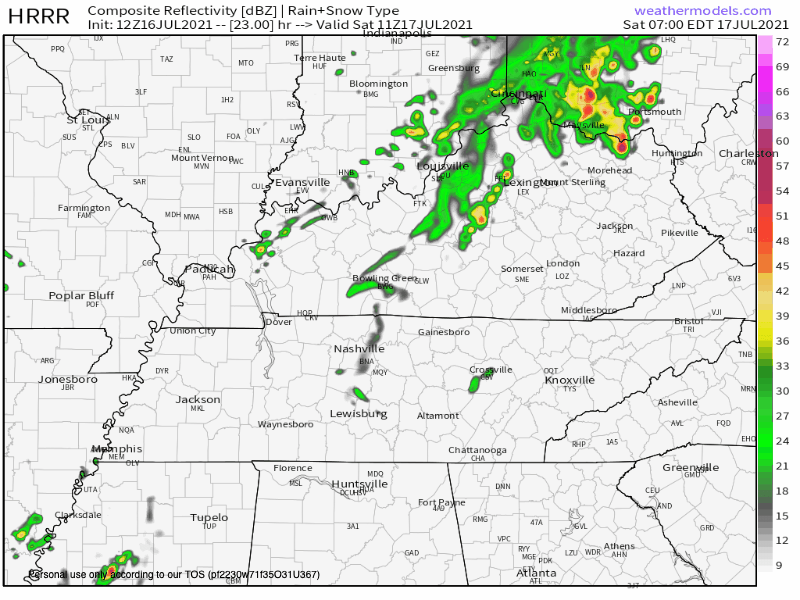 Above is the HRRR for Saturday. It shows random hit or miss showers, but not widespread rain coverage. Will it rain out your lake/picnic/party/yard sale? Let's ask Dolly…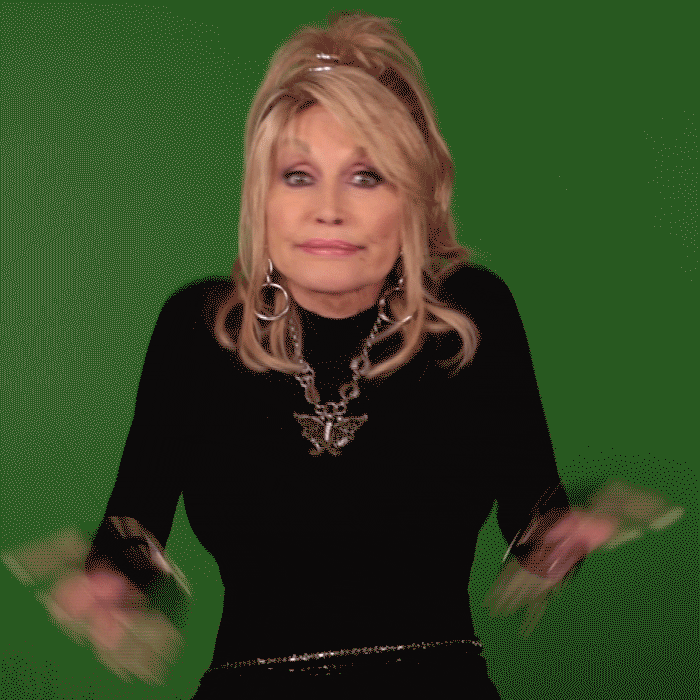 Here's the NWS Forecast Rainfall guidance. Guidance, not gospel…