We're off to a hot and humid start this weekend. Dewpoints will climb into the low 70's as the day goes on. Get your gills ready.
Pop-ups have all the fuel they need today: plenty of warmth and moisture, a front to the north for extra lifting in case they were feeling extra lazy today, and decent instability and shear.
HRRR doesn't show a pop-up directly hitting us, but don't count it out. The ingredients are all there, the chef that is mother nature just needs to prepare them. HRRR does show a line of storms coming our way but has it fizzling out just west of us. If it doesn't fizzle, expect its arrival Saturday morning.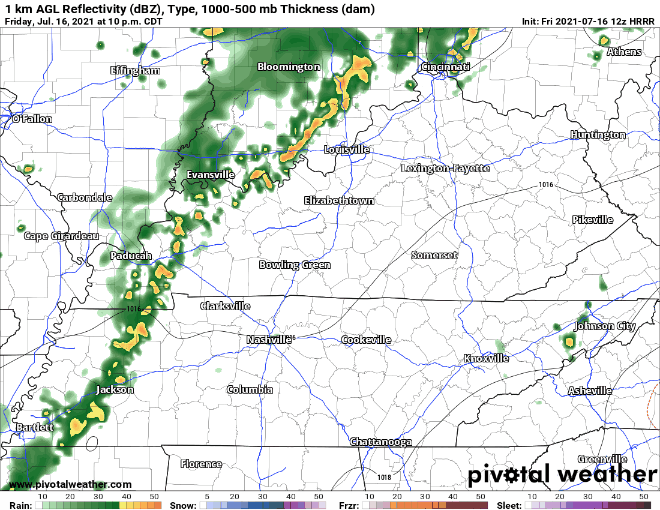 A strong storm is possible, but it should be to our west. Main concern is gusty winds and lightning.
More Rain Saturday
This is definitely not the ideal outdoor weekend. Rain chances climb as we head into Saturday.
Dewpoints will still be in the low 70's, so the moisture is still there. That front to the north will be even closer to us, so the lifiting mechanism is still there. This means more lightning storms and showers.
HRRR is thinking much more scattered storms Saturday afternoon and evening. Looks like they could even continue overnight into Sunday.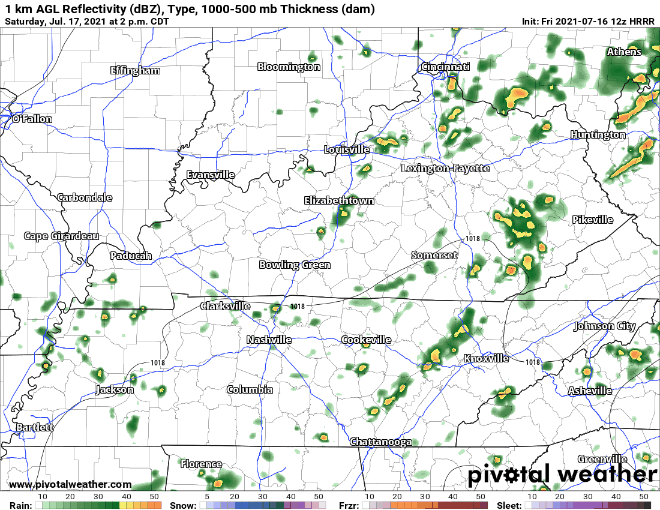 Will it rain out your picnic/game/boat ride/lawn mowing? Let's ask Dolly…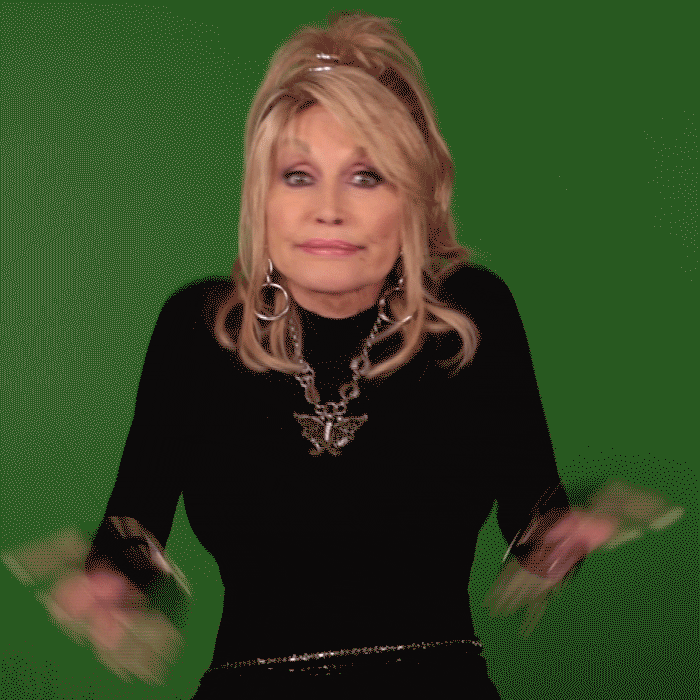 Sunday's weather is going to look a lot like Saturday's, more rain from these scattered showers and storms. With all this rain there is a chance for localized flash flooding. WPC has us in the 5-10% chance zone. This is a very low chance, but still possible with a slow moving storm that pours buckets.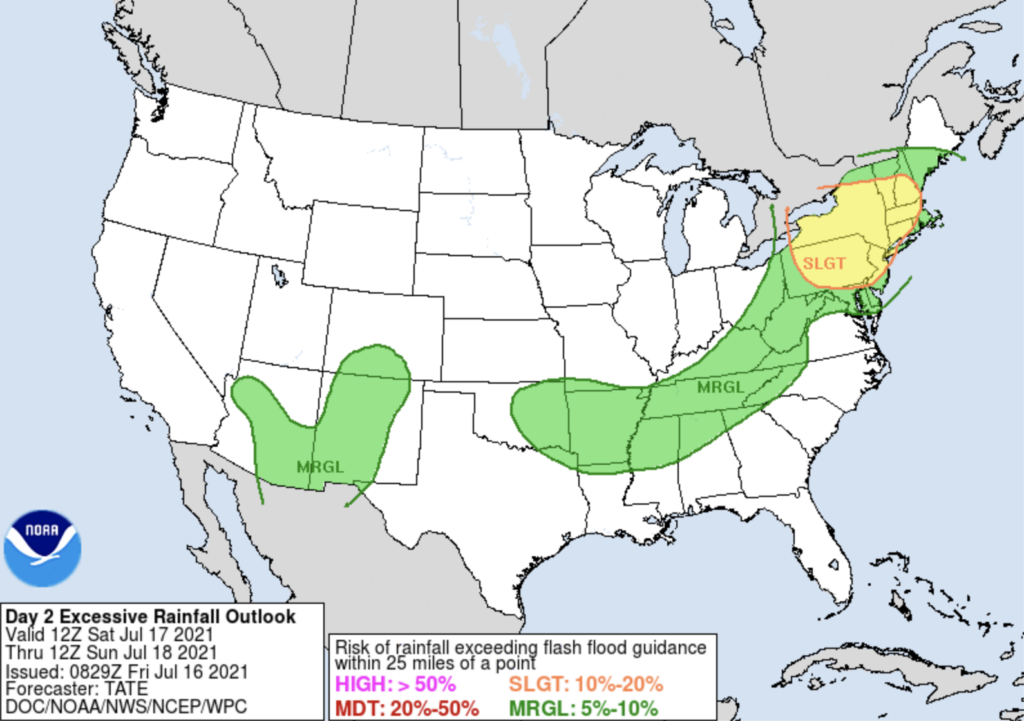 Some Good News
Drier air will move into our area next week and lower the chances for rain and storms, so this pattern of meh weather should hopefully break or improve as we head into next week.