More than 1″ fell early this morning per MRMS estimates.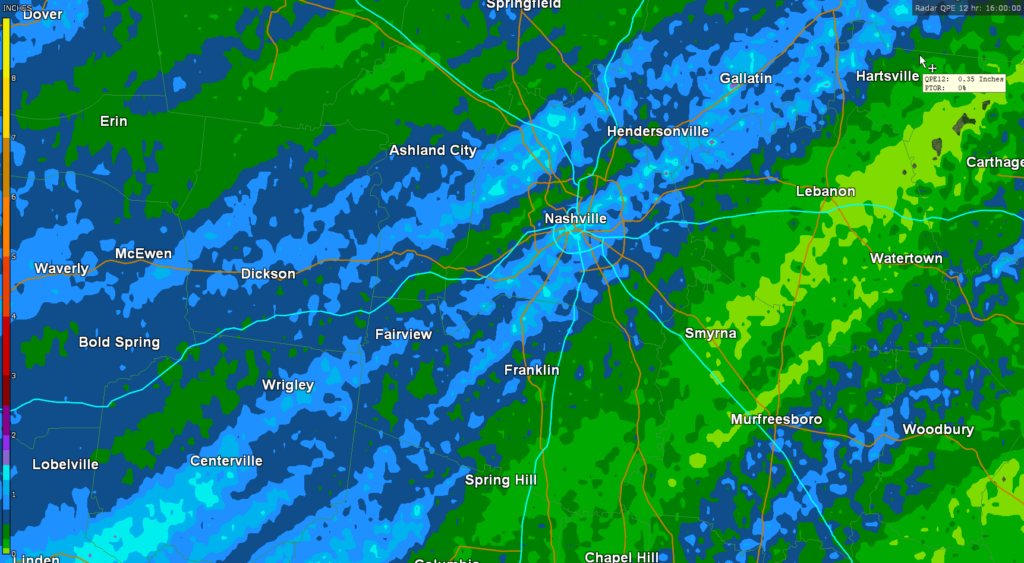 More downpours and storms are possible this afternoon and evening. The HRRR sure thinks so:
Lightning, gusty winds, and heavy rain are the hazards with this. Water sports and other outdoor stuff away from enclosed shelters are most vulnerable today. Hail and tornado are not in the forecast, but we think tiny hailstones are possible should an updraft get particularly strong.
High temperatures will be lowered slightly by the clouds.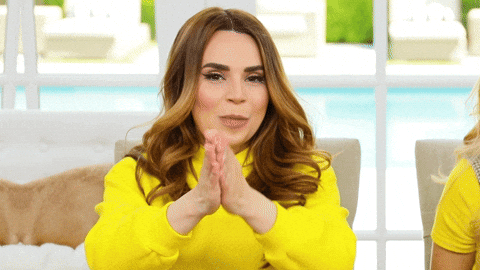 More Rain, Storms Monday & Tuesday?
Probably, but timing and amounts are a mess right now. A low pressure system causing today's storms will linger for a few days. Downpours and lightningstorms are possible anytime Monday and Tuesday. These may even continue to pop up after dark. The HRRR shows a system moving through Monday around 7 p.m., but it's a little early to completely trust this timing. Newer model runs have different ideas. Let's call this another hit or miss event. Data is inconclusive.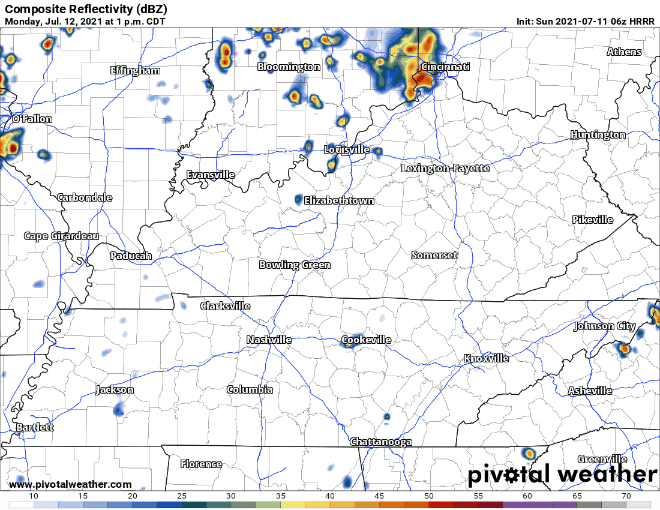 Low Pressure System Departs
It'll be out of here by Wednesday. It'll take our cloud cover with it. That'll allow temperatures to rise back to the low 90°s. Beginning Wednesday and Thursday, everyone's favorite "heat of the afternoon" isolated pop up storm chances return. Then an approaching upper trough might bring us a rainy Friday. Stay tuned.